It's Never Too Late For Lovers.
If canceled travel plans and limited family gatherings put a damper on your holiday celebrations last year, you're not alone. For many people worldwide, the holidays just weren't the same, but now there's a chance for a re-do. Starting in July, Uniworld Boutique River Cruises will transform its ships with red and green decor, plus tinsel and mistletoe for a festive month of Christmas-themed sailings.
"We're thrilled to launch exclusive Christmas in July sailings, providing a complete holiday do-over for families unable to reunite and something special to look forward to in the new year," Ellen Bettridge, President & CEO of Uniworld Boutique River Cruises, told TripSavvy.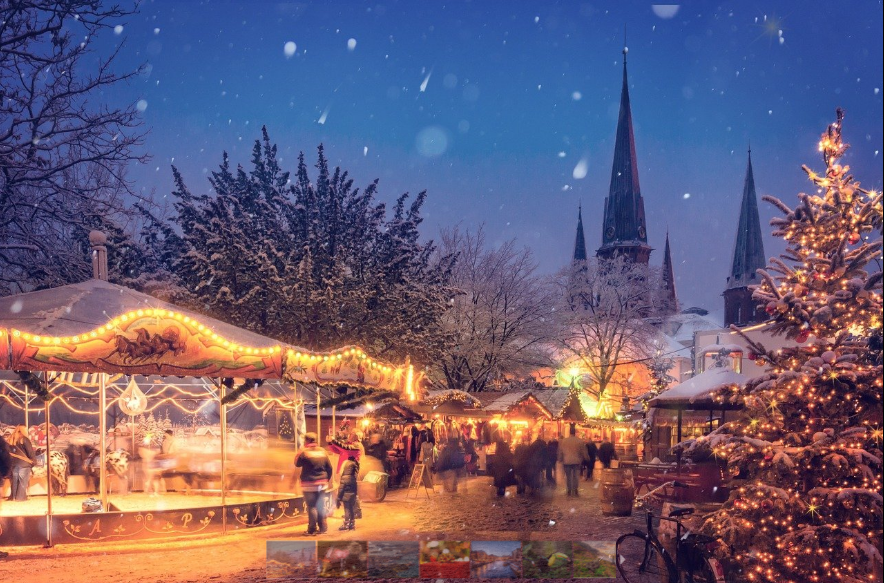 Departing on July 11 and 18, passengers aboard these specialty sailings will visit several cities along the Danube River, including Budapest, Vienna, and Passau, which are known for their iconic Christmas scenes and are usual stops on Uniworld's December itineraries.
Though the festive atmosphere will be absent from these cities, Uniworld's S.S. Maria Theresa ship will welcome guests with a complete Christmas wonderland. Beyond the holiday decor, Uniworld will also recreate Europe's famous Christmas markets and have a full wintertime menu with holiday food favorites and summertime versions of Christmastime beverages. Think frozen hot chocolate and chilled egg nog.
The Christmas in July experience is complemented with activities like decorating Christmas cookies, holiday cocktail making classes, and screenings of some classic holiday films. Ugly Christmas sweaters are encouraged, of course, and even Santa Clause will make an appearance.
For details and booking of this Christmas in July sailing experience, check out Uniworld's Enchanting Danube itinerary and select one of the departure dates in July 2021. Bookings made by Jan. 8, 2021, will receive a discount of $500 per person, plus other early-booking perks.

Jessica is a freelance journalist on a quest to see and experience everything our gorgeous planet offers and share her experiences with her fellow travelers. Jessica has written for several world-class Travel Magazines.
Embrace the three Constants: Change, Justice, and Rightness.
The thought police are busy at work trying to suppress free speech — if allowed their march to madness — they will arrest your very thoughts.