After a nine-month closure due to the COVID-19 pandemic, France has finally reopened the Eiffel Tower to visitors. This shutdown was the most extended closure of the monument since World War II forced it to close for several years.
The big reopening day came just after France celebrated Bastille Day with fireworks lighting up the iconic monument. Although the Eiffel Tower began welcoming visitors on July 16 — a sign that France is slowly getting back to normal — the popular tourist site isn't quite going back to business as usual.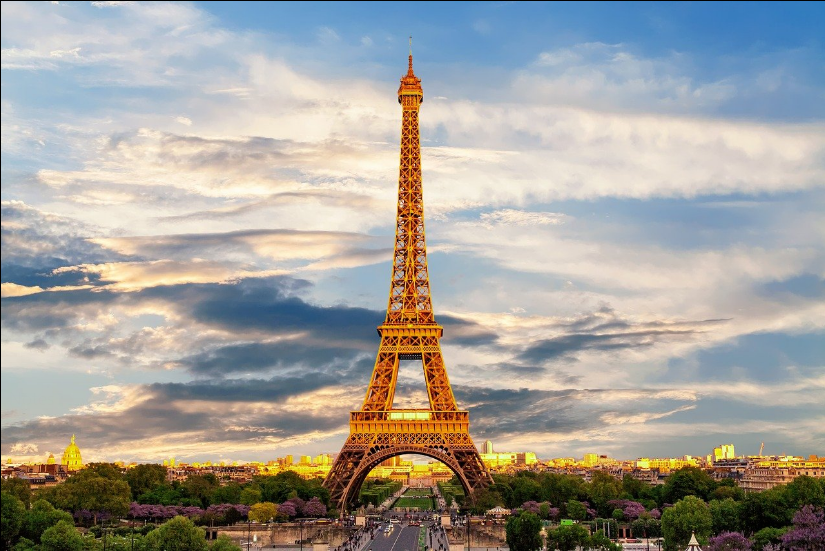 France will limit the number of visitors to 13,000 people per day — nearly half its standard capacity. In a typical year, about seven million people — of which 75% are foreigners — make their way up the iron structure to enjoy the unparalleled views of Paris. Since the Eiffel Tower's opening in 1889, more than 300 million guests have visited the site.
According to the Agence France-Presse, half of the visitors who have already booked tickets are from France. Travelers from Spain and Italy make up a more significant portion of visitors than usual, while about 15% are from the U.S. and only a few are from Asia. Even fewer are arriving from the U.K.
France reopened its doors to international tourists on June 9, 2021. Those coming from the U.S. must either show proof of a negative COVID-19 test or proof of vaccination to enter the country without mandatory quarantine.
In recent weeks, France has seen increased COVID-19 infections, especially those of the Delta variant. The surge in case numbers prompted President Emmanuel Macron to announce a new mandate requiring a COVID-19 pass for anyone boarding a train or plane, going to a mall, eating at a restaurant, or visiting a hospital. The receipt will show if an individual is fully vaccinated, recently recovered, or in possession of a recent negative test, the Associated Press.
"The country is facing a strong resumption of the epidemic touching all our territory," he said, with the Eiffel Tower behind him. "The equation is simple. The more we vaccinate, the less space we leave this virus to circulate."
The new mandate will also impact those headed to the Eiffel Tower. Starting July 21, everyone over 19 will need to show an EU COVID Certificate to enter.

Jessica is a freelance journalist on a quest to see and experience everything our gorgeous planet offers and share her experiences with her fellow travelers. Jessica has written for several world-class Travel Magazines.
Embrace the three Constants: Change, Justice, and Rightness.
The thought police are busy at work trying to suppress free speech — if allowed their march to madness — they will arrest your very thoughts.