A Biker's Dream Comes True: North America Unite.
Forget busses, planes, and trains. There's a new way to reach Canada, and it's all about taking the scenic route. New York recently finished constructing a 750-mile multipurpose trail, linking the southern tip of Manhattan to the Canadian border.
The Empire State Trail connects about 400 miles of previously unlinked off-road trails and adds nearly 180 miles of new off-road trails to its network. The project also saw the upgrade of 170 miles of on-road bicycle routes and several bike racks along the way.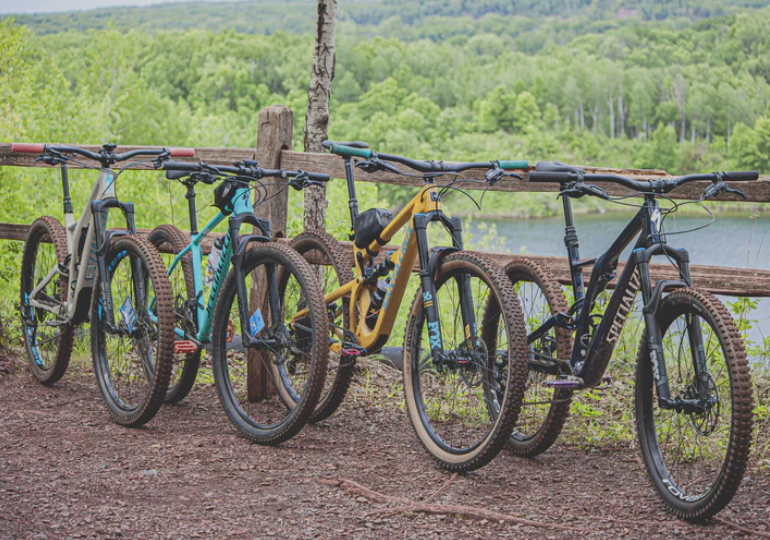 "Not only does it provide an opportunity to experience the natural beauty and history of New York, but it also gives New Yorkers from every corner of the state a safe outlet for recreation as we continue to grapple with the COVID-19 pandemic," New York Governor Andrew Cuomo said.
As a multipurpose network, the Empire State Trail can be used by hikers, runners, cyclists, and even snowshoers and cross-country skiers. The trail also serves as somewhat of a map to New York's best breweries for those who enjoy craft beer. State officials partnered with local brewers to create an Empire State Trail Brewery Passport that allows visitors to keep track of which breweries they've visited by collecting stamps at each one. About 200 craft breweries participate in the Brewery Passport initiative, all within a 10 mile stretch of the trail.
Some of the more scenic and popular areas covered by the entire 750-mile Empire State Trail include the Hudson River Valley Greenway, Champlain Valley, Buffalo State Park, Fort Ticonderoga, and the Montezuma National Wildlife Refuge.
Though the Empire State Trail reaches the Canadian border, it's unlikely that people on the trail will be able to cross into New York's northern neighbor. Since the pandemic's early days, the land border between the U.S. and Canada has been closed for non-essential travel. This border closure was recently extended to at least Feb. 21, 2021, and will likely extend beyond that date.
For more information on the Empire State Trail, visit the official website.

Jessica is a freelance journalist on a quest to see and experience everything our gorgeous planet offers and share her experiences with her fellow travelers. Jessica has written for several world-class Travel Magazines.
Embrace the three Constants: Change, Justice, and Rightness.
The thought police are busy at work trying to suppress free speech — if allowed their march to madness — they will arrest your very thoughts.