Minnesota filed charges against three wickedly corrupt ex-cops, plus one.
Hennepin County Attorney Michael (Fraudman) Freeman Step Aside to Allow Real and Fair Prosecution of Four Killer Cops.
Right after the murder of a troubled 46-year-old man, George Floyd, by four Minneapolis police officers — Minneapolis County Attorney Michael Fraudman jumped into full defense mode of the killers that he was tasked to prosecute and bring to justice — on behalf of the people of the state of Minnesota.
Contrary to what all the moving live videos of the killing of George Floyd showed, which is clear evidence of murder, Hennepin County Attorney Michael Fraudman argued against reality and the proof of the execution depicted on videos.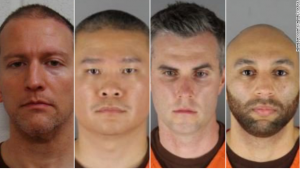 While the people of Minneapolis demonstrated and called for justice for the deceased George Floyd — County Attorney Fraudman was busy broadcasting on live television that he has evidence that would justify the murder of George Floyd at the hands of the four ex-police officers.
Michael Fraudman claimed, "there was 'other evidence that does not support a criminal charge against the four officers who killed Floyd."
Fraudman went on to lament that they (prosecutors) will have to prove that the cops used excessive force, and the public shouldn't rush to judgment. Well, sir, the man is dead. What kind of power does it take to kill a man — baby force?
On Sunday, Gov. Tim Walz stepped in and asked Minnesota Attorney General Keith Ellison to take over the case against the four ex-cops. By Wednesday, charges were brought against all four former cops, and warrants were issued for the arrest of three of the four (Thomas Lane 37, Tou Thao 34, and J. Alexander Keung 26), the fourth Derek Chauvin 44, was already in custody.
A.G. Ellison has upped the charge of Chauvin from 3rd degree to 2nd-degree murder.
The other three ex-cops have been charged with aiding and abetting Derek Chauvin — under Minnesota state statue: 609.05, which reads: Aiding, abetting, liability. A person is criminally liable for a crime committed by another if the person intentionally aids, advises, hires, counsels, or conspires with or otherwise procures the other to commit the crime.
Derek Chauvin's charge of 3rd-degree murder has now been upgraded to 2nd-degree murder. Chauvin is the cop who used his knee to squeezed the carotid artery of Floyd's neck for nearly nine minutes, cutting off blood flow to the brain, face, and neck of Mr. Floyd.
Staff Writer: Clinton Franklin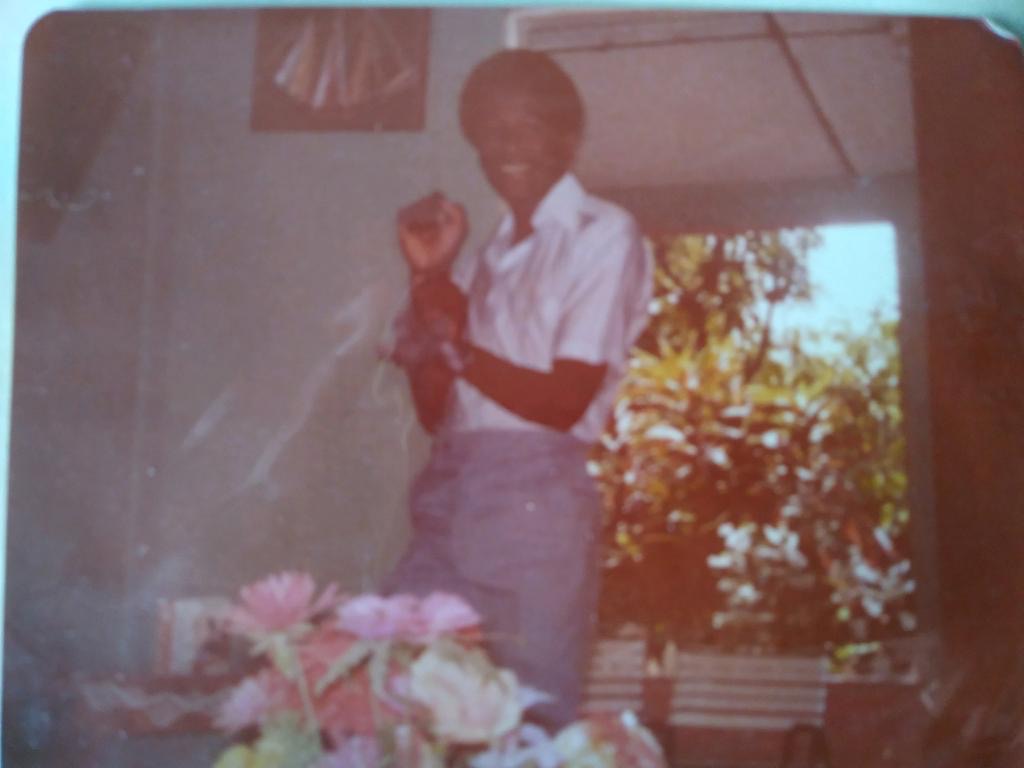 Clinton Franklin is a formally trained Computer Scientist and a writer at heart. Clinton is an avid observer of nature, a lover of people and diverse cultures. He adheres to the adage, "Think global but act locally."
It is crucial to be forward-thinking but not a froward person. "Be kind to everyone you meet, because each is carrying his heavy burden…" Plato.
Embrace the three Constance: Change, Justice, and Rightness.
The thought police are busy at work trying to suppress free speech — if allowed their march to madness — they will arrest your very thoughts.