Drug Dealer Offered Plea Deal To Say Breonna Taylor Was A Drug Dealer.
WBRD, a Louisville Kentucky news source, is reporting that on July 13, city law enforcement officials offered a local drug dealer, Jamarcus Glover, a plea deal to help them fabricate evidence against his ex-girlfriend, Breonna Taylor. Taylor was shot and killed by Louisville Metro Police four months earlier.
On March 13, 2020, at about 1:00 a.m. three Louisville Metro Police plainclothes officers (Jonathan Mattingly; Brett Hankison, and Myles Cosgrove) carried out a drive-by home invasion style raid on 26-year-old Breonna Taylor's apartment. At the time of the attack, Taylor, an emergency medical technician, was asleep with her boyfriend, Kenneth Walker. The police were executing a no-knock search warrant — meaning they could kick in the door without announcing or identifying themselves before entering.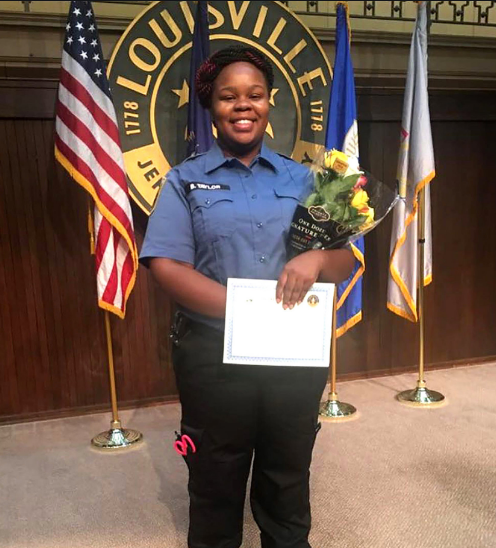 As police began to use a battering ram on the door to Taylor's apartment, Kenneth Walker, a licensed firearm holder, opened fire on the men entering his castle — his claim is that he thought he was being robbed by intruders. The three officers returned fire. Twenty shots were fired and Taylor was shot at least eight times in her apartment. She was pronounced dead at the scene. Her then-boyfriend, Kenneth Walker was arrested and charged with attempted murder for shooting a police officer in his leg during a narcotics investigation. There were no drugs found in Taylor's apartment.
Breonna Taylor's family has filed a wrongful death lawsuit against the Louisville Police  Department. The suit alleges that Louisville Police showed "a total disregard for the value of human life" when they entered the apartment of Ms. Taylor without knocking or announcing a search warrant.
Guess Writer: Victor Magni
An information "junkie" and admitted reformed liberal. Victor likes to push the envelope to evoke healthy debates and conversations that will lead to a better understanding of each other and all of his neighbors.
Embrace the three Constance: Change, Justice, and Rightness.
The thought police are busy at work trying to suppress free speech — if allowed their march to madness — they will arrest your very thoughts.