Thrill-seekers, It's Time to Get Your Adrenaline-pumping.
Starting Sept. 1, 2020, Costa Rica will join the shortlist of countries allowing entry to American travelers, but not everyone from the U.S. is invited to explore this Central American paradise.
Targeting tourists from states with low numbers of coronavirus cases, only residents from Connecticut, New Hampshire, New Jersey, New York, Maine, and Vermont, will be allowed to visit Costa Rica. As travelers are funneled through one of three airports — Juan Santamaría International Airport, Daniel Oduber Quirós Airport, and Tobías Bolaños Airport—they will be required to show their driver's license or another form of state ID to prove they are residents from these approved locations.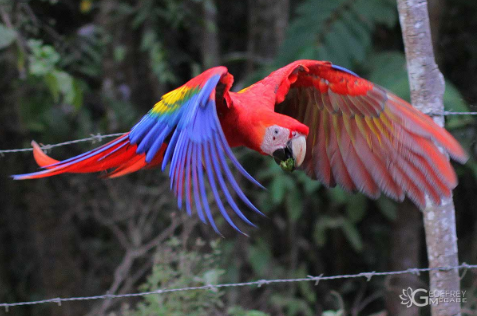 Travelers lucky enough to fly a private plane to Costa Rica will be assessed on a case-by-case basis before allowed to enter the country.
Although Costa Rica reopened to international travel on Aug. 1, it only recently updated its regulations to include provisions for American travelers. The U.S. State Department, however, continues to have a Level 4 "Do Not Travel" advisory for Costa Rica.
No matter their nationality, all travelers heading to Costa Rica must test negative for COVID-19 within 48 hours of their departure. They will also be required to fill out a government-issued health form beforehand and must have proof of international travel health insurance. The policy needs to cover up to $50,000 in medical costs in case a traveler falls ill while on their trip. Those arriving without insurance can purchase it through Costa Rica's National Insurance Institute or the local company Sagicor. In addition to these regulations, visitors will be expected to follow mandatory mask rules and physical distancing guidelines.
The country currently has over 30,000 cases of coronavirus, and just over 300 people have died, according to data tracked by Johns Hopkins University.

Jessica is a freelance journalist on a quest to see and experience everything our gorgeous planet offers and share her experiences with her fellow travelers. Jessica has written for several world-class Travel Magazines.
Embrace the three Constants: Change, Justice, and Rightness.
The thought police are busy at work trying to suppress free speech — if allowed their march to madness — they will arrest your very thoughts.