Brazil rebuilds its tourism industry with new safety measures.
As countries reopen their doors to tourists, each has taken on their precautions to mitigate the risks of spreading the coronavirus. Some have opted to ban visitors from individual nations. Others require proof of negative COVID tests or enforce a mandatory quarantine upon arrival.
But now, Fernando de Noronha, an archipelago off the coast of Brazil in the state of Pernambuco, has implemented a new protocol unseen anywhere else in the world: To enter, tourists must prove that they have already had COVID-19.
According to Insider, an announcement on the Pernambuco government website states that Fernando de Noronha, a national park and UNESCO World Heritage site, will only allow "tourists who have been diagnosed with COVID-19 and are already cured."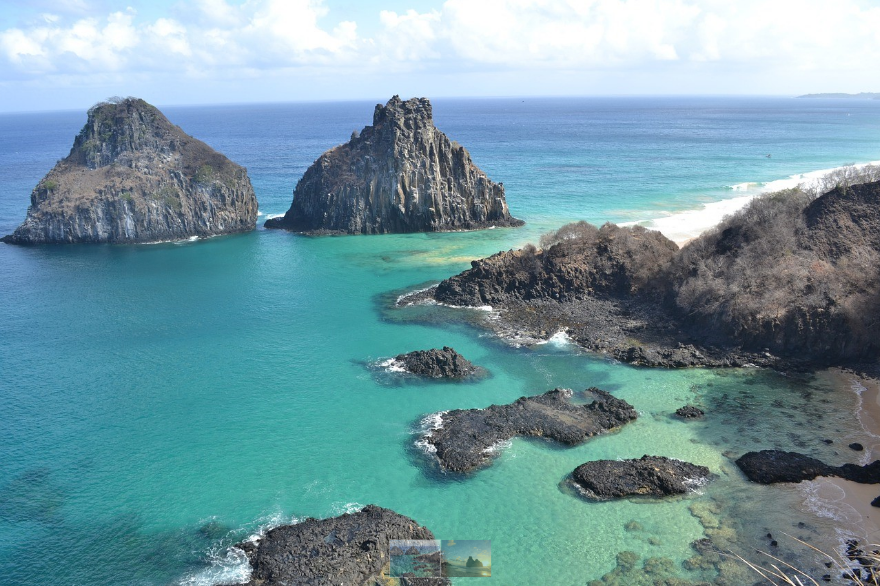 To visit the archipelago, travelers will have to submit one of two tests taken more than 20 days before their arrival. — a positive PCR virus test or a positive serology test, also known as an antibody test.
The Center for Disease Control and Prevention (CDC) describes the PCR test as a molecular test that shows whether you have an active coronavirus infection. In contrast, the antibody test checks whether your body has developed coronavirus-specific antibodies.
The 20-day limit means that those who have tested positive for the virus should have since recovered. It also means that the body will have had time to develop antibodies as the CDC states that "antibodies can take several days or weeks to develop after you have an infection and may stay in your blood for several weeks or more after recovery."
For those interested in visiting Fernando de Noronha, it's important to note the CDC also states: "at this time researchers do not know if the presence of antibodies means that you are immune to the coronavirus in the future." Cases of reinfection have also been reported in Hong Kong, Belgium, and the Netherlands.
"You can get it again," Florian Krammer, a vaccine scientist and virus expert at the Icahn School of Medicine at Mount Sinai in New York, told Business Insider in July.
Brazil currently has the second-worst outbreak of COVID-19 cases in the world. However, Fernando de Noronha, which initially closed to visitors in mid-March, has had 93 confirmed cases and no deaths as of August 30, according to Reuters.
Guess Writer: Jessica Poitevien

Jessica is a freelance journalist on a quest to see and experience everything our gorgeous planet offers and share her experiences with her fellow travelers. Jessica has written for several world-class Travel Magazines.
Embrace the three Constants: Change, Justice, and Rightness.
The thought police are busy at work trying to suppress free speech — if allowed their march to madness — they will arrest your very thoughts.