L.A. County police on edge after a brazen attack on two sheriff deputies.
At about 1900 hours, a crazed person with a hate-filled heart walked up to a patrol vehicle with two LA County Sheriff Deputies and shot them both "in the head." A grainy area surveillance video shows a lone shooter (male or female) running away from the location. The person appears to be someone not of a great statue with a slightly disfigured sprint.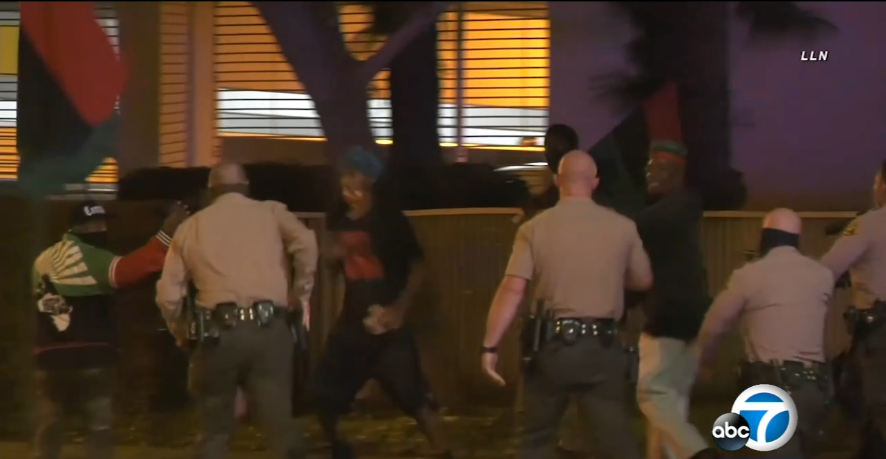 The officers were monitoring the Metro Blue Line station at Willowbrook Avenue and Compton Boulevard when the ambush occurred. In addition to the shooter, at least one other person was walking nearby when the shooter fired what appears to be about five shots into the vehicle on the deputies.
According to LA County Sheriff Alex Villanueva, who reminds the public that he was pissed off, both deputies have been with the Department for 14 months are were sworn in together from the same class. One of the victims is a female described as a 31-year-old mother with a six-year-old son; the other is a 24-year-old male.
High Alert And Pissed Off
As police in battleground fatigues roam the streets and neighborhoods of LA looking for, at this point, an attempted murderer, whom they say they don't know — a small group of mindless demonstrators gathered at the hospital (making noise) where the injured deputies are reportedly in critical condition. The demonstrators were confronted by police who tried to chase them away.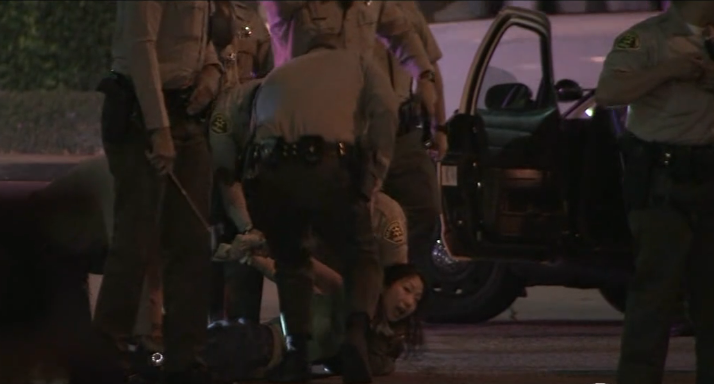 Meanwhile, an angry mob of Sheriff deputies also rushed, tackled, subdued, and arrested a female reporter for a local radio station KPCC 89.3 FM. Police identified the reporter as Josie Huang. Police say Huang failed to follow their orders and did not identify herself as a reporter. During the rough arrest, there was what appears to be press credentials hanging from the next of Ms. Huang. Huang was booked and later released from custody.
Staff Writer: Clinton Franklin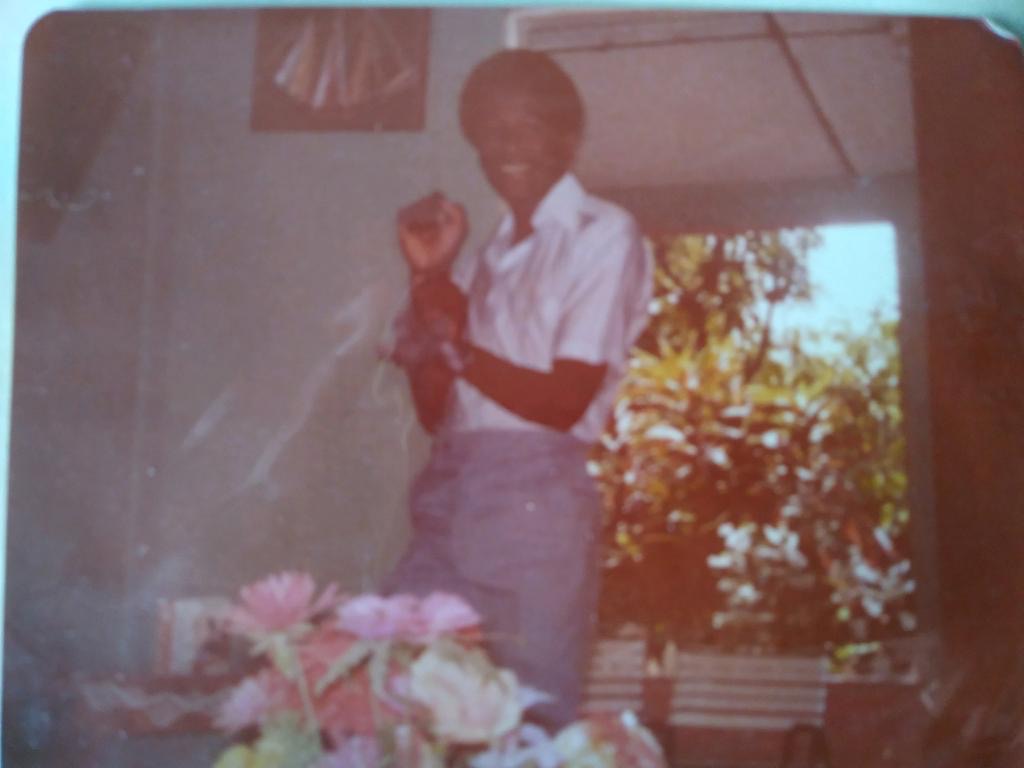 Clinton Franklin is a formally trained Computer Scientist and a writer at heart. Clinton is an avid observer of nature, a lover of people and diverse cultures. He adheres to the adage, "Think global but act locally."
It is crucial to be forward-thinking but not a froward person. "Be kind to everyone you meet, because each is carrying his heavy burden…" Plato.
Embrace the three Constance: Change, Justice, and Rightness.
The thought police are busy at work trying to suppress free speech — if allowed their march to madness — they will arrest your very thoughts.