Broward County Transit (BCT) is growing in leaps and bounds. On Wednesday, June 23, 2021, the second-largest transit system in the nation's third most populous state – Florida, opened a new state-of-the-art bus terminal to serve its customers better.
At a ribbon-cutting ceremony, BCT transit director Chris Walton clearly stated that the Lauderhill Transit Center is just the start of more extraordinary things to come to Broward County Transit. BCT and its expanding services and technological capabilities will work to serve the public better.
According to Walton, the County negotiated a deal with Lauderhill Mall managers to lease the space for (on which the bus terminal is built) for only ten dollars ($10.00) per year for the next thirty years. The new LTC safe and modern, customer-friendly transit facilities remain a significant transfer center or connecting point for riders wishing to get on the 18, 19, 36, 40, and 81 routes.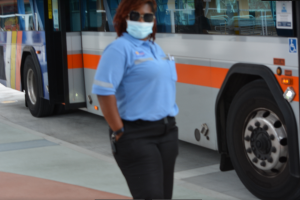 BCT Bus Operator Shonda M.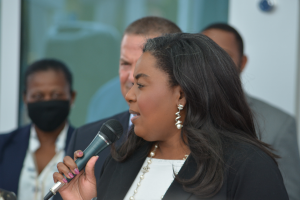 Broward COMM Barbara Sharief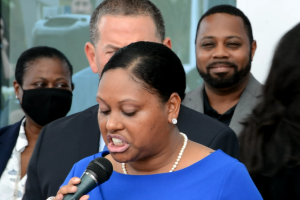 Lauderhill Comm Denise D Grant
One or more of the routes mentioned above will take riders as far east – in Broward County — as one can get on land – to the beaches in Fort Lauderdale or as far west as the Sawgrass Mills Malls in the City of Sunrise. Routes 18 and 19 will take passengers throughout three counties of Miami-Dade, Broward, and Palm Beach. 
The 44 route agency is rapidly expanding its fleet of buses and routes. With nearly 200 new NABI added to its fleet of almost 400 buses, BCT holds the envious title of the only tri-county public transit agency within the state of Florida. The agency continues its three counties trek through Miami-Dade, Broward, and Palm Beach Counties, highlighting the agency's new sleek buses with majestic colors of Royal Blue, gold, silver, and white.
Buses leaving and entering the Lauderhill Transit Center have priority traffic lights. Bus Operator can press and hold the turn signal switch, which will trigger the traffic light turning arrow and allow the bus to enter or exit the facility.
Attending the ribbon-cutting event were a slew of dignitaries, including County Commissioners Barbara Sharief and Dale Holness, State Senator Nan Rich, Lauderhill Commissioners, Ray Martin, Mellisa Dunn, and Vice Mayor Denise D. Grant.
The multi-million-dollar Lauderhill Transit Center bus terminal has an array of safety features and amenities for its customers and visitors, including a visible presence of G-Security guards. The County is in the process of negotiating a contract with the Broward Sheriff Office (BSO) to provide an additional layer of security for the riding public.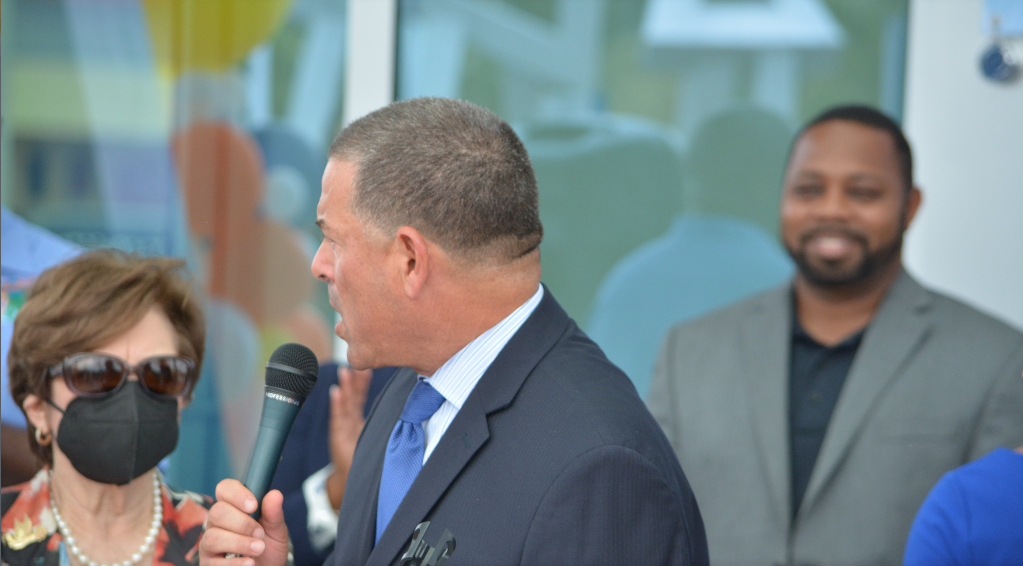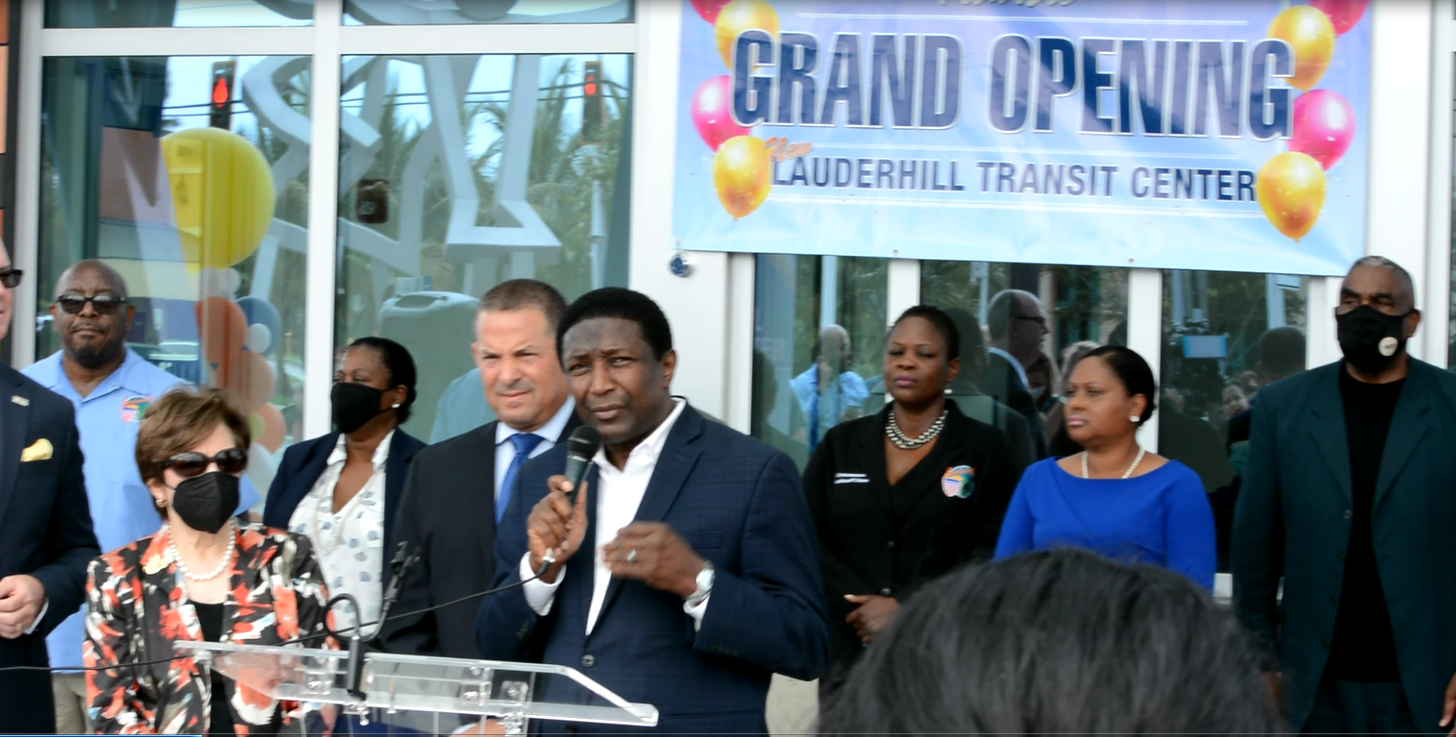 There are hosts of safety-conscious citizens who believe that Broward County Transit customers who visit the 10-million dollar transit hub and the county employees who work there would be served better if the City of Lauderhill Police Department provided the security detail facility since this is their city. They are more familiar with the lay of the land.
Broward County Transit customers with special needs
The Lauderhill Transit Center (LTC) also has a photo ID station, where senior citizens and customers with a disability can have their picture ID made as proof to ride the bus at a discounted price or to purchase their Daily, 10-Day, or monthly bus passes.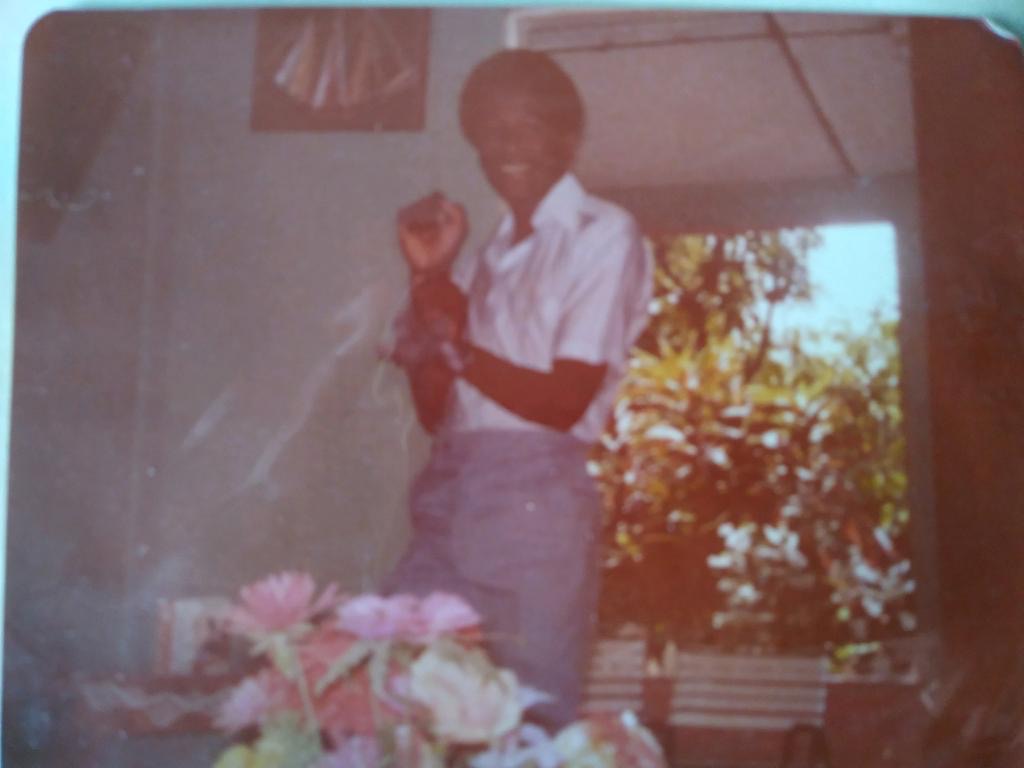 Clinton Franklin is a formally trained Computer Scientist and a writer at heart. Clinton is an avid observer of nature, a lover of people and diverse cultures. He adheres to the adage, "Think global but act locally."
It is crucial to be forward-thinking but not a froward person. "Be kind to everyone you meet, because each is carrying his heavy burden…" Plato.
Embrace the three Constance: Change, Justice, and Rightness.
The thought police are busy at work trying to suppress free speech — if allowed their march to madness — they will arrest your very thoughts.