The race to become the first billionaire in space ended this week when Richard Branson, founder, and owner of the Virgin Group, flew aboard his spacecraft, Virgin Galactic's Unity 22, into space, reaching an altitude of 53.5 miles above the Earth. It was a significant step towards Branson's goal of commercializing space travel — a luxury now saved for the ultra-rich.
But if you don't have $250,000 to spare, Virgin Galactic has teamed up with fundraising platform Omaze to raffle away two seats aboard one of the first passenger Virgin Galactic missions to space. To participate in the sweepstakes, interested participants can head to the Omaze website.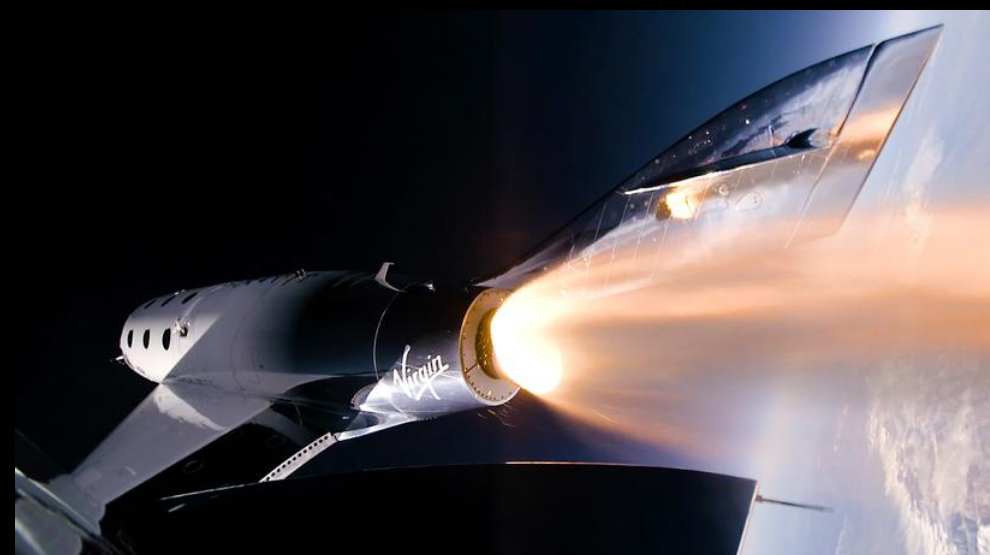 Though payment is not required to enter the contest, a $10 donation comes with 100 entries into the raffle, while $50 will get you 1,000 entries. All proceeds from the competition will go to Space for Humanity, an organization that hopes to make space more accessible to people of all races, economic statuses, or career backgrounds. Entries are open through Sept. 1, 2021, with a winner expected to be announced by Sept. 29. The space flight will take place in early 2022. The lucky person will get to bring a friend along as they start their experience at Spaceport America in New Mexico.
There, Branson himself will give them a VIP tour of the facilities before sending them off for a flight aboard the identical spacecraft he used for his trip to space. Once the VSS Unity Space Plane reaches the appropriate altitude, passengers will experience a few minutes of weightlessness and enjoy the ultimate aerial view of Earth.
"Richard (Branson) and Space for Humanity are pioneering in democratizing access to space, making it something not just available to the ultra-high net worth individuals or astronauts but available to all humans." Omaze CEO and co-founder Matt Pohlson told USA Today. "It's really about making it available to everybody." For more information, visit the official raffle website, as well as the Virgin Galactic website.

Jessica is a freelance journalist on a quest to see and experience everything our gorgeous planet offers and share her experiences with her fellow travelers. Jessica has written for several world-class Travel Magazines.
Embrace the three Constants: Change, Justice, and Rightness.
The thought police are busy at work trying to suppress free speech — if allowed their march to madness — they will arrest your very thoughts.