After initially launching with flights between U.S. destinations on the west coast, Avelo Airlines is finally bringing its low-cost options to the other side of the country. On Nov. 3, the budget air carrier began offering east coast regional service with its inaugural flight out of New Haven, Conn.
"Today's first flight is a significant milestone for Avelo, HVN, and Southern Connecticut," Avelo chairperson and CEO said ahead of the flight in a press release. "A new era of convenient and affordable air travel for the region is taking flight."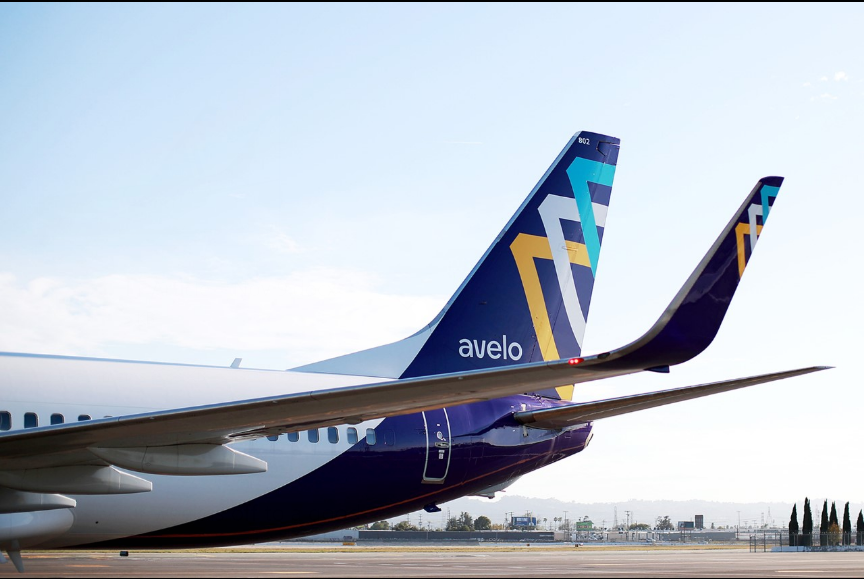 Avelo Airlines now operates five flights per week from New Haven's Tweed Airport to Orlando and soon plans to add routes from Tweed to other Florida destinations like Fort Lauderdale, Tampa, and Fort Myers.
Plans are already underway to bring service to Palm Beach, Fla. in December and Sarasota, Fla. in January. Sarasota's Bradenton Airport will serve as Avelo's east coast base alongside HVN in Connecticut.
"We couldn't be more excited about this inaugural Avelo flight out of HVN, and all that it means for our airport, our community, and the flyers we serve," Tweed-New Haven Airport Authority Executive Director, Sean Scanlon, told Travel+Leisure. "For years, we've talked about expanding air service to and from Southern Connecticut, and Avelo's decision to add nonstop service from HVN to six destinations is finally giving customers an affordable and convenient option they've been looking for."
One-way tickets from New Haven to Orlando begin at $49. Travelers can also expect similar prices when other Florida flights launch later in the year. Part of Avelo's low-cost pricing model includes no fees for changing or canceling a flight—something that's unusual for budget and non-budget airlines. Avelo also doesn't charge customers extra for booking flights over the phone and plans to offer bundles for additional services such as checked luggage, carry-on bags, and traveling with a pet.
With the latest edition of its east coast offerings, Avelo now services 13 cities across the U.S. The airline's west coast base is at Hollywood Burbank Airport in Los Angeles County.
For more information about Avelo Airlines, visit the company's website here.

Jessica is a freelance journalist on a quest to see and experience everything our gorgeous planet offers and share her experiences with her fellow travelers. Jessica has written for several world-class Travel Magazines.
Embrace the three Constants: Change, Justice, and Rightness.
The thought police are busy at work trying to suppress free speech — if allowed their march to madness — they will arrest your very thoughts.