The two New Jersey cops captured on cellphone video openly exercising race hate against a black 14-year-old kid can never prove that they don't hate Black people. They can never demonstrate to any person with a reasonable mind that they treat all citizens equally under the color of law.
The behavior of those two New Jersey cops begs the question. How many other false arrests they have made that no one captured on camera? How many other false police reports have they written to frame Black people that a "judge upheld?" How many Black people have they falsely accused and sent to jail or prison? If these two new Nazis may stay as cops, then all Black residents of New Jersey should be afraid for their safety and life.
On February 13th, 14-year-old Z'Kye Husain (Black) and 16-year-old "Jose" (White Latin) got into a scuffle while inside the Bridgewater Commons Mall. Two New Jersey Race Soldiers arrived on location in less than 30 seconds after the fight began. Although Jose was standing over Z'Kye, immediately the Race Soldiers put the white kid to the side. While Z'Kye was tackled, thrown to the ground, had a brief chokehold applied to his neck and knees sat on his back.
After the brutal takedown, arrest, or detention of 14-year-old Z'Kye Husain by the two psychotic uniformed wild savages wearing uniforms of brutality — they searched his soul for about a half-hour then released him.
Now, the next time they run up on Z'Kye, shoot and kill him — they will pull the false record they fabricated to say he's a criminal. And will give a corrupted judge to set them free with accolades.
Sixteen-year-old Delucca Rolle with his mother. If Prisoners of war were treated this way, The Geneva Conventions rules would come into play and punishment would be served to the violators. 
On Wednesday, New Jersey Governor Phil Murphy chimed in on Twitter, "I'm deeply disturbed by what appears to be racially disparate treatment in this video." Referencing the police brutal treatment of Z'Kye Husain.
Z'Kye Husain's brutal arrest is like Delucca "Lucca" Rolle, a 15-year-old student of J.P. Taravella High in Broward County, Florida. In April 2019, a group of rowdy kids started a stir in a McDonald's parking. Broward Sheriff deputies arrived on the scene to quell the violence. Rolle picked up a cellphone of one kid taken into custody. BSO confronts when about the phone. At which time, he squared his shoulders while standing in front of a BSO deputy.
Rolle was pepper-sprayed, which is fine — he was out of line. After they pepper-sprayed him, three BSO deputies jumped him, and one beat his head/face into the concrete. Today a Florida Appellate Court agreed with Broward Circuit Court Judge Jill Levy that it is ok for a police officer to take a concrete block and beat a 15-year-old black child in his face/head. Whenever someone pounds another person's face into a concrete street, what that person is doing is taking a massive piece of concrete and beating someone in their face/head. There's no logical argument to get around that statement. None!
One thing is sure, "judge" Jill Levy would not set free those BSO deputies if a kid was from Marjorie Stoneman Douglas High School face was pounded into the concrete by BSO. All three deputies would probably still be serving time on Rikers Island or Alcatraz Island. Not even the dog that pissed on the walls of McDonald's parking lot that day would escape "judge" Jill Levy's hate/judgment.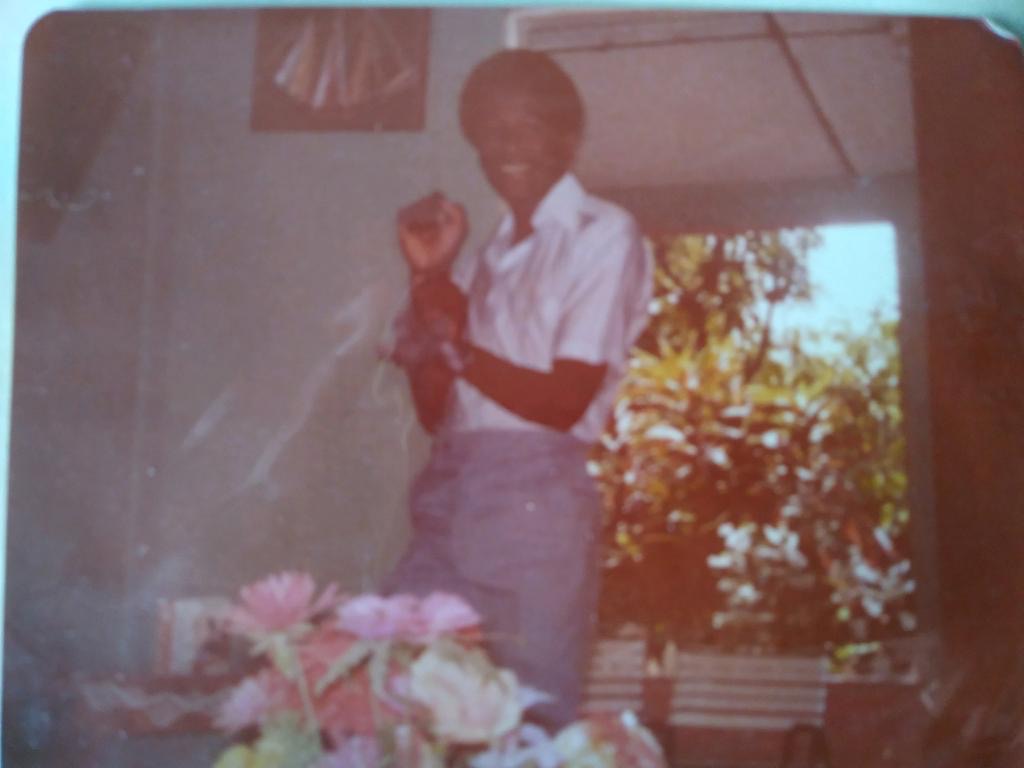 Clinton Franklin is a formally trained Computer Scientist and a writer at heart. Clinton is an avid observer of nature, a lover of people and diverse cultures. He adheres to the adage, "Think global but act locally."
It is crucial to be forward-thinking but not a froward person. "Be kind to everyone you meet, because each is carrying his heavy burden…" Plato.
Embrace the three Constance: Change, Justice, and Rightness.
The thought police are busy at work trying to suppress free speech — if allowed their march to madness — they will arrest your very thoughts.