The CDC has officially updated its guidance regarding cruising and is no longer warning travelers against all cruises regardless of their COVID-19 vaccination status.
The CDC initially took this hardline position in December as several outbreaks of the Omicron variant were traced back to cruise ships, including some with fully vaccinated passengers. Now, the agency has lowered its warning from a "Level 4" classification (recommending all travelers to "avoid" cruise travel) to a "Level 3." But that doesn't mean the cruise industry is off the hook.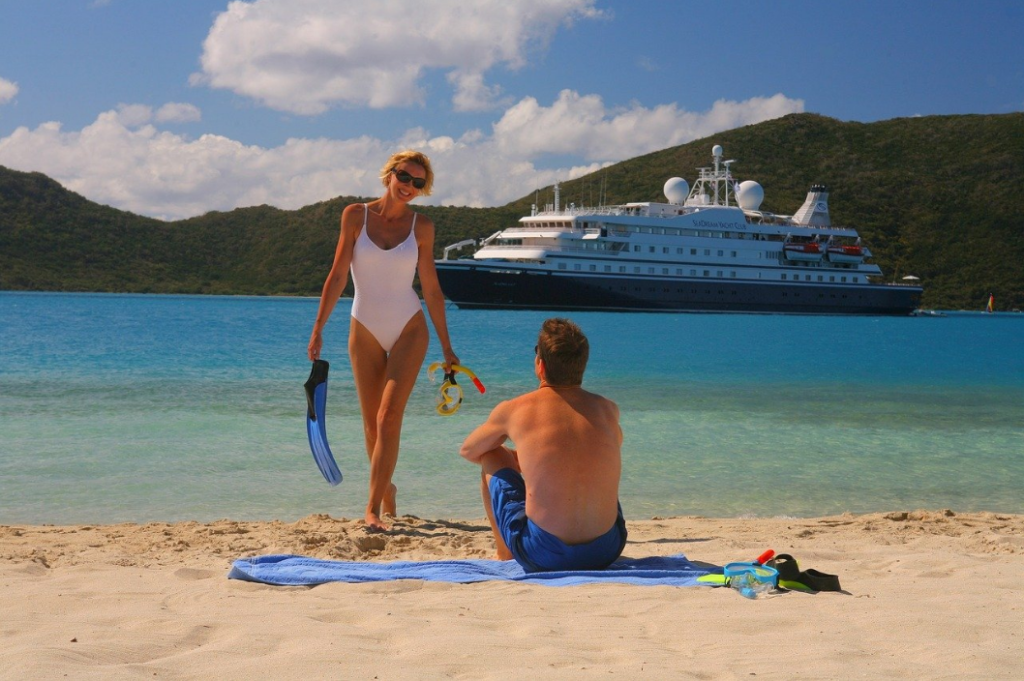 A "Level 3" warning still means that there's a "high" level of COVID-19 transmission on board ships. The CDC recommends all travelers be "up to date" with their COVID-19 vaccines before setting sail on a cruise. The agency also stated that those with an increased risk of severe illness from COVID-19 should avoid cruising altogether regardless of their vaccination status.
"The virus that causes COVID-19 spreads easily between people in close quarters onboard ships, and the chance of getting COVID-19 on cruise ships is high, even if you are up to date with your COVID-19 vaccines," the CDC wrote in its updated guidelines.
The lowering of the CDC travel warning comes as the agency let its Conditional Sail Order expire last month. Now, cruises are not bound by strict CDC guidelines to operate in the U.S. and can instead opt into the agency's COVID-19 program, which classifies ships under three categories: Not Highly Vaccinated (less than 95% of passengers and 95% of the crew are fully vaccinated), Highly Vaccinated (at least 95% of passengers and 95% of the workforce are fully vaccinated, but less than 95% of both passengers and crew are up to date with their vaccines), and Vaccination Standard of Excellence (at least 95% of passengers and 95% of the staff are up to date with their vaccines, including a booster shot).
This news from the CDC has prompted some cruise lines to relax their guidelines regarding vaccines and mask policies, while others take the opposite approach. Norwegian Cruise Line, for example, will now allow unvaccinated children under the age of five to sail abroad its ships. Meanwhile, Silversea and Azamara require passengers to be fully vaccinated and boosted before boarding their vessels.

Jessica is a freelance journalist on a quest to see and experience everything our gorgeous planet offers and share her experiences with her fellow travelers. Jessica has written for several world-class Travel Magazines.
Embrace the three Constants: Change, Justice, and Rightness.
The thought police are busy at work trying to suppress free speech — if allowed their march to madness — they will arrest your very thoughts.