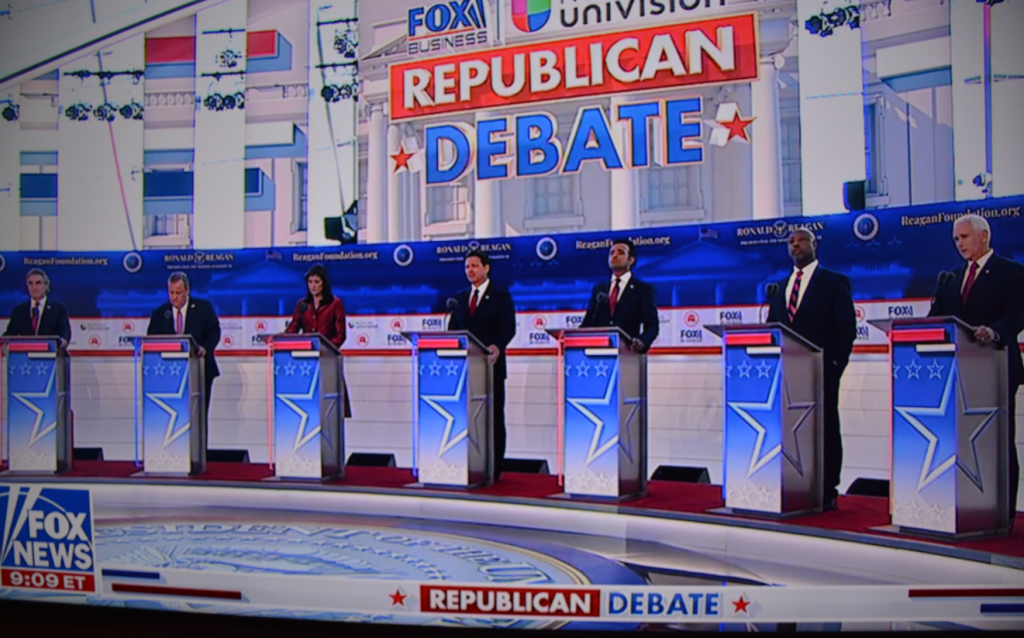 The RNC Displays Seven Defiled Brides Waiting For Their Missing Husband: Donald Trump.
The compass of the Republican Party's former President Donald Trump skipped the second Republican primary debate, just as he did the first.
Standing on stage bickering among themselves were the seven biggest losers of the race for the White House: Nikki Haley, Chris Christie, Vivek Ramaswamy, Ron DeSantis, Tim Scott, Doug Burgum, and Mike Pence. Ronna McDaniels, chair of the Republican National Committee (RNC), forced former Gov. of Arkansas Asa Hutchinson out of the second primary debate.
They held the debate inside the Ronald Reagan Library in Simi Valley, California. One cannot think of Simi Valley and not recall the Rodney King 1992 verdict delivered by a jury of neo-Nazis. Today, the Simi Valley African-American community remains at 1.5 percent, the highest it's ever been.
The best way to describe the second Republican Primary debate is as a substanceless shit show. The usual Indian demagogues, Nikki Haley and Vivek Ramaswamy (a Black Indian) and Italian Ron DeSantis executed their typical attack on CRT and DEI.
Presidential Republican Candidate Doug Burgum, (Left) Fox Hosts On The Right
That trio of circus clowns (Ramaswamy, Haley, and DeSantis) have nothing to say about sound judgment. Ramaswamy was the first to be on the stage to prove himself, fighting a culture war aimed mainly against Black People. All seven candidates attacked the UAW Union bosses while embracing the striking workers. Why not bash five or six union heads? There are more workers to vote than bosses.
Lurking On The Southern Border.
Former New Jersey Gov Chris Christie continued his relentless attack on Donald Trump.Christie claims Trump was "hiding behind his golf clubs." Ron DeSantis was the second person on the stage to attack former President Trump.
Nikki Haley delivered one of the well-rehearsed one-liners referencing the invisible Southern Border. "Instead of catch and release, it should be caught and deported," Haley said. Ron DeSantis said, "I will use the military to go after the Mexican drug cartels."
Sen Tim Scott reminds Ramaswamy that they designed the 14th Amendment for the formerly enslaved African people, not Vivek and his family. Vivek, the culture warrior, stated, "Transgenderism is a mental health disorder," he said, "It is not compassionate to affirm a kid's confusion; that is cruelty. "I will ban genital mutilation and chemical castration," the 38-year-old Indian said.
This time, Gov Doug Burgum appeared lass lackluster, even as host Martha MacCallum threatened to cut off his microphone when he attempted to speak on tech issues. Burgum was the only tech-savvy person on the stage. He sold the tech company he built to Microsoft for 1.1 billion dollars.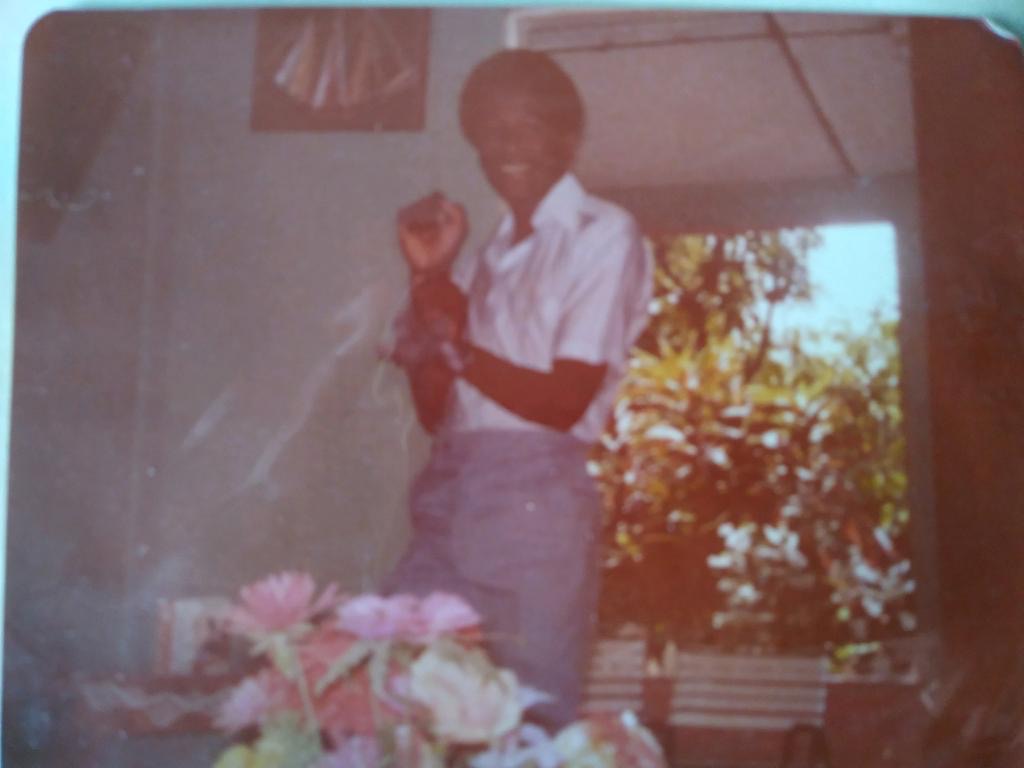 Clinton Franklin is a formally trained Computer Scientist and a writer at heart. Clinton is an avid observer of nature, a lover of people and diverse cultures. He adheres to the adage, "Think global but act locally."
It is crucial to be forward-thinking but not a froward person. "Be kind to everyone you meet, because each is carrying his heavy burden…" Plato.
Embrace the three Constance: Change, Justice, and Rightness.
The thought police are busy at work trying to suppress free speech — if allowed their march to madness — they will arrest your very thoughts.