Kentucky's defiant Attorney General looks the other way with a wink and a nod.
Today Kentucky Attorney General Daniel Jay Cameron announced that former detective Brett Hankison of the Louisville police department was indicted on three felony charges of wanton endangerment after shooting into an apartment next door to Breonna Taylor's apartment. Taylor was shot six times by two other officers on the scene. During his press conference, Cameron (the baby-face attorney with a tiny head) intimated that modern-day ballistics are too primitive to allow investigators to determine which gun(s) or officers fired the bullets that killed Breonna. There were no charges brought against any of the three officers in the killing of their victim Breonna Taylor.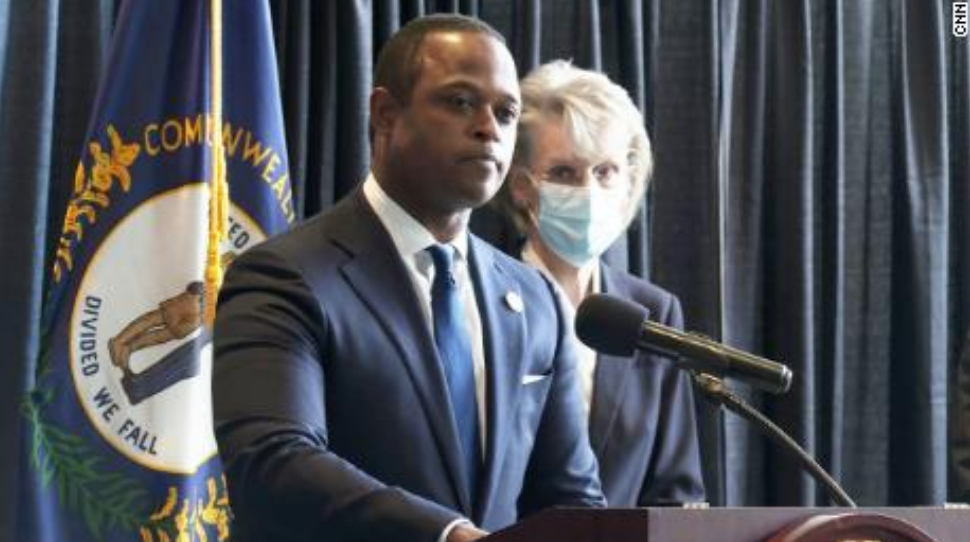 A record-breaking wrongful death settlement awarded to Taylor's family in advance of Kentucky's Attorney General's announcement.
The city of Louisville gave a twelve million dollar payday to the family and attorneys of Breonna Taylor. She was shot to death in her bedroom after night riders barged in on her and her boyfriend in the middle of the night. What is Breonna's cut of the loot? Breonna's life has been cut short by negligence. She's dead. She's gone. The victim cannot and will not enjoy any of that blood diamond. There are some in the community who are calling the payout from the Motherlode hush money for the family. The claim is that it was a given that the three officers (Brett Hankison, Johnathan Mattingly, and Miles Cosgrove) involved in the attack could not be charged justifiably with any crimes for the shootout.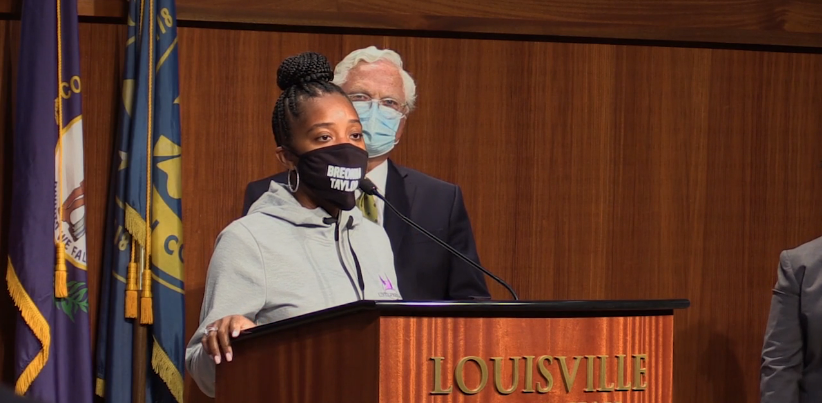 On March 13, 2020, 26-year-old Breonna Taylor was shot and killed in the hallway of her apartment after running from her bedroom to escape what she and her then-boyfriend believed was her ex-boyfriend, Jamarcus Glover, kicking in the door to her apartment. Jamarcus Glover is a known neighborhood drug dealer — he was not in the building with Taylor at the time of the home invasion — her new boyfriend Kenneth Walker was with her. Fearing for his and Taylor's safety Walker opened fire on the men who breached the entrance to his castle.
After the March 13th incident, Louisville PD fired Brett Hankison, in June as a sacrificial lamb for the department. Today a warrant was issued for his arrest and his bail is set at $15,000.
Below is part of Kentucky AG's presser.
"Justice is not often easy and does not fit the mold of public opinion. And it does not conform to shifting standards," Cameron said. "I know that not everyone will be satisfied with the charges we've reported today.

"My team set out to investigate the circumstances surrounding Ms. Taylor's death. We did it with a singular goal in mind: pursuing the truth. Kentucky deserves no less. The city of Louisville deserves no less. If we simply act on emotion or outrage, there is no justice. Mob justice is not justice."
Guess Writer: Victor Magni
An information "junkie" and admitted reformed liberal. Victor likes to push the envelope to evoke healthy debates and conversations that will lead to a better understanding of each other and all of his neighbors.
Embrace the three Constance: Change, Justice, and Rightness.
The thought police are busy at work trying to suppress free speech — if allowed their march to madness — they will arrest your very thoughts.