Sacrificing a Mockingbird
A strong defender of Democrats, and their idle policies, Neera Tanden, got slapped in the face by Sleepy Joe Biden. In November 2020, President Joe Biden nominated Ms. Tanden to lead the OMB (Office of Management and Budget) department. As Director of the OMB, Tanden would be responsible for the Biden Administration's budgetary programs and procedures across various agencies and monitor their operations to ensure they comply with the Administration's guidelines.  
When President Joe Biden announced his intention to nominate Neera Tanden to the OMB post's Director on November 30, 2020, immediately after Biden's announcement, the Republicans pounced. Texas senior senator John Cornyn labeled Tanden as "Radioactive." Tanden used to be a frequent guest on several liberal Cable shows. She was not afraid of speaking her mind. To that end, she's described Senator Susan Collins of Maine as "the worst" and kindly compared to Sen. Ted Cruz to vampires – a handle which proved befitting in light of Cruz's behavior during the Texas snowstorm and blackout.
Senators That Support Capitol Insurrections But Refused To Support A Dedicated Public Servant: Neera Tanden
She also referred to Masco-Mitch as Mitch McConnell. Tanden spoke just the regular speech that the First Amendment freely bestows every American to say what they feel without inciting others to violence or causing a deadly stampede. But there is a price to pay for that nowadays – left-wingers saw to that
Cancel Culture Strikes Again: This Time from the Right.
Tanden is a staunch liberal and is on the front line of the left-wingers marching to castrate everyone, especially men who are not marching in lockstep and barrel with their points of view. Now, Cancel Culture has come home to roost for Neera Tanden.
The Cancel Culture is coming home to roost for the Democrats, which could be just the tip of the iceberg. Democrats could go the way of the Republicans and end up the same as well. The Republican Party political Commentators and Analysts have mostly gone the way of the Dinosaurs, mainly because they have a different political stance from the majority of liberals. Individualism is all but dead and ostracized by the Democratic Party and its news reporting platforms.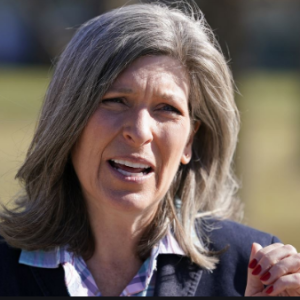 "Unfortunately, it now seems clear that there is no path forward to gain confirmation, and I do not want continued consideration of my nomination to be a distraction from your other priorities." Tanden is known for criticizing Democratic politicians. When Senator Bernie Sanders ran opposite of Hillary Clinton during the 2016 presidential campaign, Tanden chastised Sanders – to which looney Senator John Kennedy  retorted that Neera has called him " Senator Sanders everything but an ignorant slut", 
Joe Manchin, "Democrat" from West Virginia, who doesn't know if he's coming or going – a push-me-pull-me Republican mole in sheep clothing that caucuses with the Democrats also, from the start, voiced his opposition to Tanden's progress. Neera Tanden is a Yale educated attorney. 
An information "junkie" and admitted reformed liberal. Victor likes to push the envelope to evoke healthy debates and conversations that will lead to a better understanding of each other and all of his neighbors.
Embrace the three Constance: Change, Justice, and Rightness.
The thought police are busy at work trying to suppress free speech — if allowed their march to madness — they will arrest your very thoughts.