While COVID-19 is still ravaging its way through much of the U.S., the Centers for Disease Control and Prevention also warns Americans against traveling to other countries also suffering from high caseloads of the virus. The latest advisory from the government agency now lists Mexico as a country that Americans should avoid.
The CDC classifies countries on a scale, with Level 4 representing the highest warning level. Currently, the agency has placed Mexico on its Level 4 destination list, meaning there is a "very high" level of COVID-19 transmission.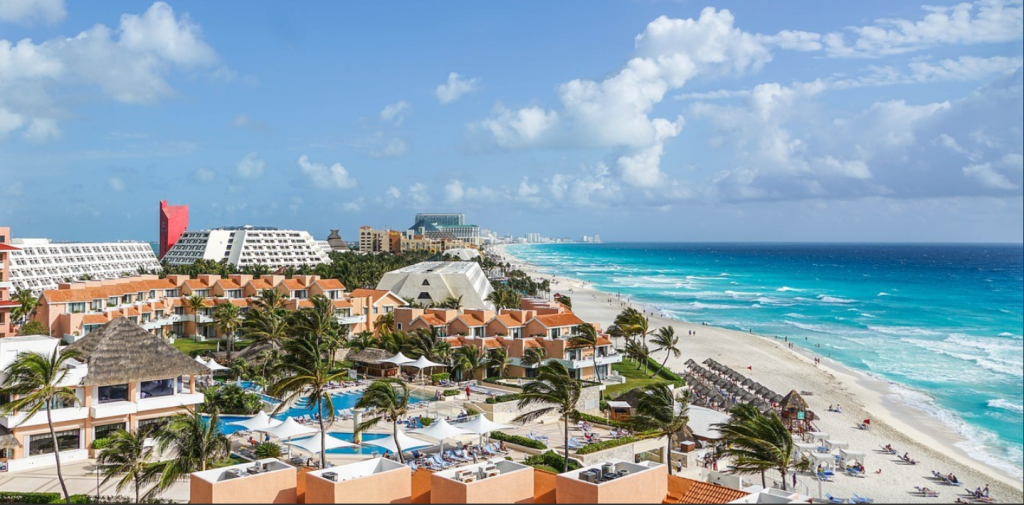 Mexico has always been a favorite vacation spot among American travelers but grew popular during the pandemic. The country kept its doors open with few entry requirements, while other nations shut Americans out. Although the CDC advises against all unnecessary travel to Mexico, the agency has also recommended that travelers be "up to date with [their] COVID-19 vaccines. Before they travel" if they decide to make the trip to Mexico or anywhere else internationally.
Mexico is not alone on the Level 4 warning list. Other destinations classified with the CDC's highest warning level include Anguilla, Brazil, Chile, Ecuador, French Guiana, Kosovo, Moldova, Paraguay, Saint Vincent, the Grenadines, Singapore, and the Philippines. Tourist hot spots such as Canada, Aruba, Spain, Italy, and France are also on the list.
There are 128 destinations classified as a Level 4 risk, meaning they each report over 500 COVID-19 cases per 100,000 people over the last 28 days. Though the CDC is warning against travel to several countries, the U.S. still ranks highest of new infections and deaths per day, according to Reuters' global COVID-19 tracker.
These warnings also come as more countries are opening to tourists in coming months, including the Philippines (starting Feb. 10), Morocco (Feb. 7), and perhaps even Australia, as hinted by one of the country's government officials.
Click here for a complete list of countries on the CDC advisory lists.

Jessica is a freelance journalist on a quest to see and experience everything our gorgeous planet offers and share her experiences with her fellow travelers. Jessica has written for several world-class Travel Magazines.
Embrace the three Constants: Change, Justice, and Rightness.
The thought police are busy at work trying to suppress free speech — if allowed their march to madness — they will arrest your very thoughts.