If You want to hear the braying of a jackass, listen to Cardi B Interviewing Joe Biden.
Pandering Joe and his shameless handlers have been dodging reporters who have a brain in their head because they might ask him substantive questions that he is not able to answer coherently. Under the guise of the coronavirus pandemic, the former vice president has been sheltering in place for about six months — hiding from legitimate and schooled reporters and, by extension, hiding from the American public.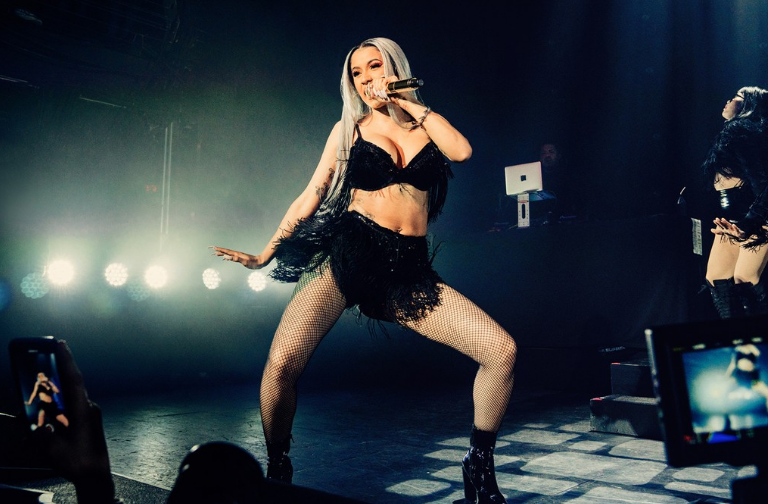 After his hibernation, on Tuesday, August 11, the former vice president remotely made a public appearance to make his announcement of Senator Kamala Harris as his VP running mate. After that, his next remote presence of substance was to give an interview to ELLE, a fashion and entertainment magazine using (Cardi B) a mediocre rapper with the mental capacity of an eight-year-old child — as the interviewer. Should the American people take Joe Biden seriously? Is this interview/shenanigans a sign of things to come?
Fake News: Wanted, Real Journalists
Because of clown shows like this, more and more Americans are becoming distrustful of the news media. At the same time, there is a host of seasoned reporters as well as brilliant up and coming journalists that continue to break through rubbish, such as perpetuated by Cardi B masquerading as a journalist and Joe Biden as a serious contender for the presidency. There is a pandemic savaging the masses; subsequently, trustworthy journalists should disseminate newsworthy information based on intelligent conversations and newsgathering techniques. The entertainment clowns should stick to the circus.
Is Joe Biden is the best choice Democrats have to offer? Joe's handlers want the American people to take him seriously and vote him into the highest office in America — well, that is entertainment the people can do without.
(CN) — "A survey released Tuesday shows Americans' trust of the news media is declining even though they still see the institution as invaluable to democracy, indicating growing skepticism toward what many see as journalists straying from objectivity in the internet age.  
The report assembled by Gallup and the Knight Foundation surveyed 20,000 Americans as part of the firms' Trust, Media, and Democracy series, and it found that Americans are more pessimistic than ever about a perceived lack of objectivity in news coverage from a media apparatus driven by barely concealed agendas.
Fifty-four percent of people believe that reporters intentionally misrepresent facts, and 28% believe reporters make the facts up entirely, the survey found.
Like basically all aspects of civic life in the modern United States, the Knight/Gallup survey confirmed that distrust of the media breaks along partisan lines, with 75% of Republicans harboring an unfavorable view of the media and just 22% of Democrats sharing that unfavorable view.
Sixty-one percent of Republicans surveyed said attacks on the media are justified, whereas 70% of Democrats said such attacks are not justified, according to the report."
Benton Frye: Conservative guy on the fly
Benton Frye is a conservative writer and videographer. He sees things from all sides and looks at the big picture with eyes wide open.

Embrace the three Constance: Change, Justice, and Rightness.
The thought police are busy at work trying to suppress free speech — if allowed their march to madness — they will arrest your very thoughts.