Isle of Rum as seen from Isle of Muck, Scotland
Imagine the pleasant surround sound of the bagpipe and the ring of the first telephone.

For some travelers, vacationing in a remote area is the ideal getaway. But, for those in need of a more permanent solution to "escape from it all," a small Scottish island is inviting people from around the world to become its newest residents.
The Isle of Rum can be reached via helicopter and ferry, or by way of a scenic train ride. The small island off the coast of Scotland offers idyllic mountain landscapes, ample opportunities to encounter wildlife, winding paths perfect for cycling, and picture-perfect architecture at Kinloch Castle.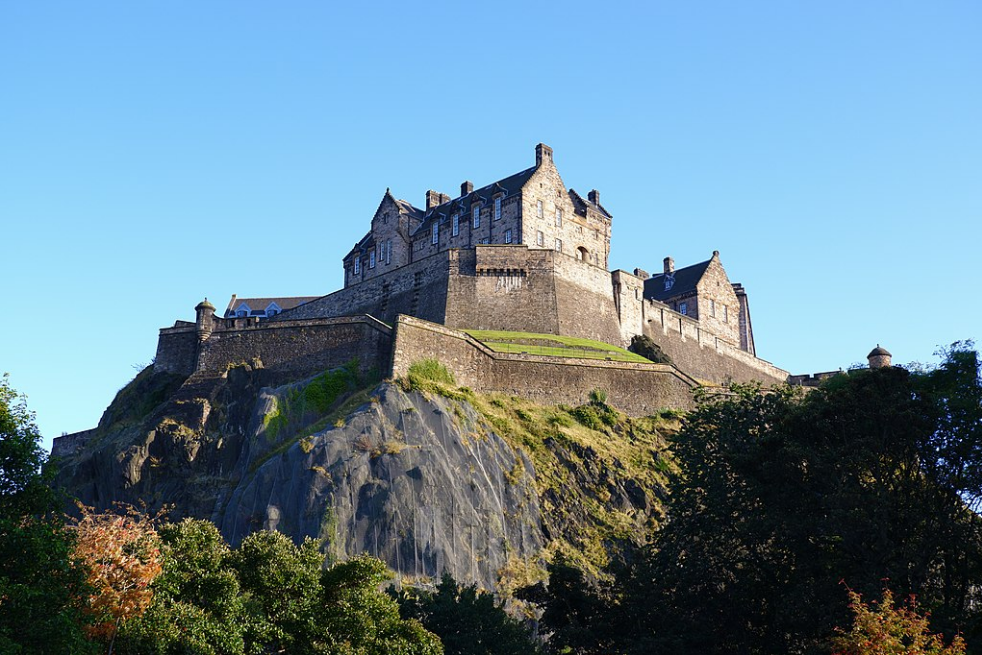 The only thing that is missing from the island: people.
The Isle of Rum it's currently home to about 30 residents. To grow that number, especially with younger residents, community leaders have put out a call for people who may be interested in the remote island life.
The community "is looking for dynamic individuals or families who are keen to fit into the island way of life and help drive positive change for this young and growing community," according to the Isle of Rum Community Trust's website.

To ease concerns about securing housing on the island — the trust is building four eco-friendly homes for future residents. Rent will be priced at $589 per month, and potential residents have until Aug. 28 to apply for this housing. For those concerned about job prospects, the trust has also advertised a variety of opportunities from child care and fish farming to tourism. When considering applications, priority will be given to those who have either young children or skills not currently found in the community.

"With only one child in nursery and two in our primary school, we need more families to fill our school, as well as to be the next generation of islanders," Isle of Rum resident Lesley Watt told the local Scottish news outlet STV News. For more information and access to the application, click here.
Guest Writer: Jessica Poitevien Freelance Travel & Lifestyle Writer
Cover photo courtesy of Chris Booth via Flickr.

Jessica is a freelance journalist on a quest to see and experience everything our gorgeous planet offers and share her experiences with her fellow travelers. Jessica has written for several world-class Travel Magazines.
Embrace the three Constants: Change, Justice, and Rightness.
The thought police are busy at work trying to suppress free speech — if allowed their march to madness — they will arrest your very thoughts.