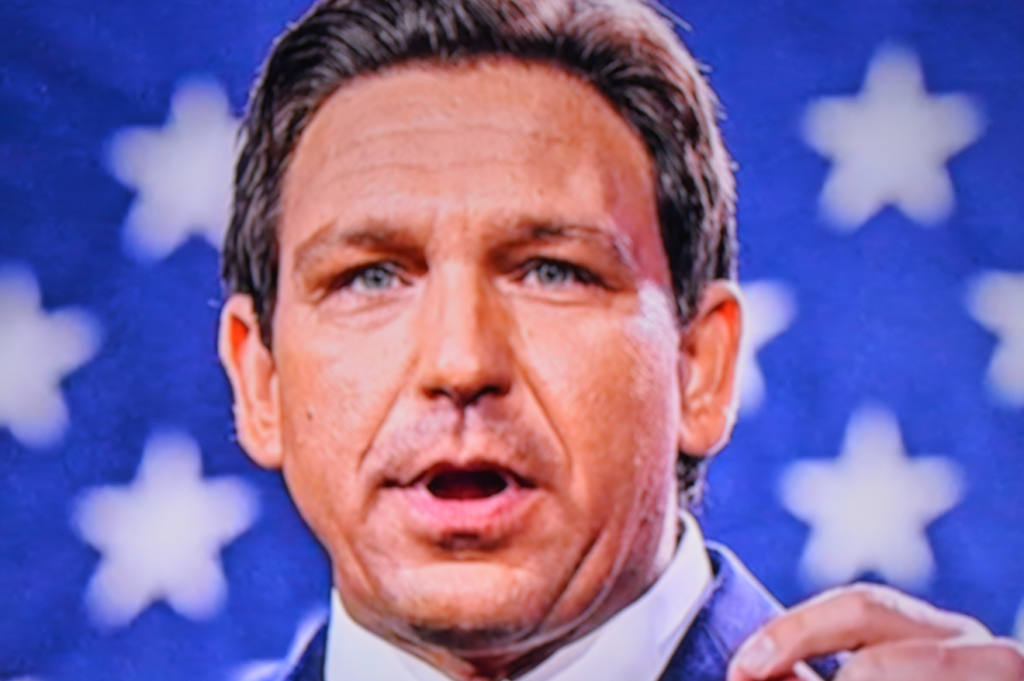 For the past eight years, Florida Gov Ronald DeSantis has been standing in the shadow of former President Donald Trump, like a seven-year-old boy hiding behind his dad's towering shadow — from the howling winds of life. As most seven-year-old boys do, they mimic their fathers. When dad works on his car in the garage, he pretends to fix his little toy car next to his dad. When he mows the lawn, the child gets his toy lawn mower and cuts the grass behind him. In the child's mind, he feels he's fixed the car and mowed the lawn. That is Ron DeSantis. A Little Boy Blue, lost in the sauce.
In 2022 Hurricane Ian made landfall in Cayo Costa, Florida, DeSantis went there to survey the damage the category 4 storm left behind. As he looked around — like a headless chicken — for a few television cameras to squeak in their microphone, it was clear he was out of his depth. This was not the place for him to make anti-gay comments or attack the "Woke Mob," he had nothing of consequence to say — again, the seriousness of the moment evaded Little Boy Blue. He left his brain in a stack of hay in Tallahassee. Faced with a major disaster, the one-trick pony was clueless. 
By 14, the boy has seen, experienced, and learned some things. In his mind, he's grown and has become wiser than his father. It is time to challenge dad in his house — using the playbook he wrote. An old phrase says, "when I was fourteen, my dad was stupid. When I turned twenty-one, it amazed me at how much knowledge my dad had gained in seven years." 
Staten Island Killer Cop Daniel Pantaleo Choked A Man To Death For Selling Loose Cigarettes. 
Governor Little Boy Blue DeSantis of Florida, a most dependent variable groomed by Trump, made attacking Black people the independent variable he's trying to use as a vehicle for the White House. DeSantis traveled to Staten Island, New York City, to meet with fired Eric Garner killer Daniel Pantaleo and others of his ilk on Monday. Come to Florida, the swarthy governor said, inviting the troubled cops of New York to join him.
"We fight the woke when they go after our law enforcement. We do not surrender to the woke mob. Our state is where woke goes to die." DeSantis railed using the same punchline wherever he went.
DeSantis wants to throw his hat in the ring as a GOP presidential contender, but he's petrified of Donald Trump. He shivers at the thought of Trump as his opponent. He probably pisses on himself. He's a coward. Even ex-Governor of South Carolina Nikki Haley — who has a zero chance of winning the Presidency — threw caution to the wind and went out on the circus wire without a net.
DeSantis got it all wrong, as he keeps bragging about his 20 point win (over weak candidate Charlie Crist) in the 2022 gubernatorial race. The saying is, as California goes, so goes the rest of the country — not as Florida goes, so goes the rest of the country. Florida is as far south as one can go. 
Can DeSantis breakout of his dullness and come up with a national strategy that will appeal to educated and intelligent Americans outside of the State of Florida? The 2024 Presidential race puts him on a short leach. But time will tell if he has the fortitude and ability to go national.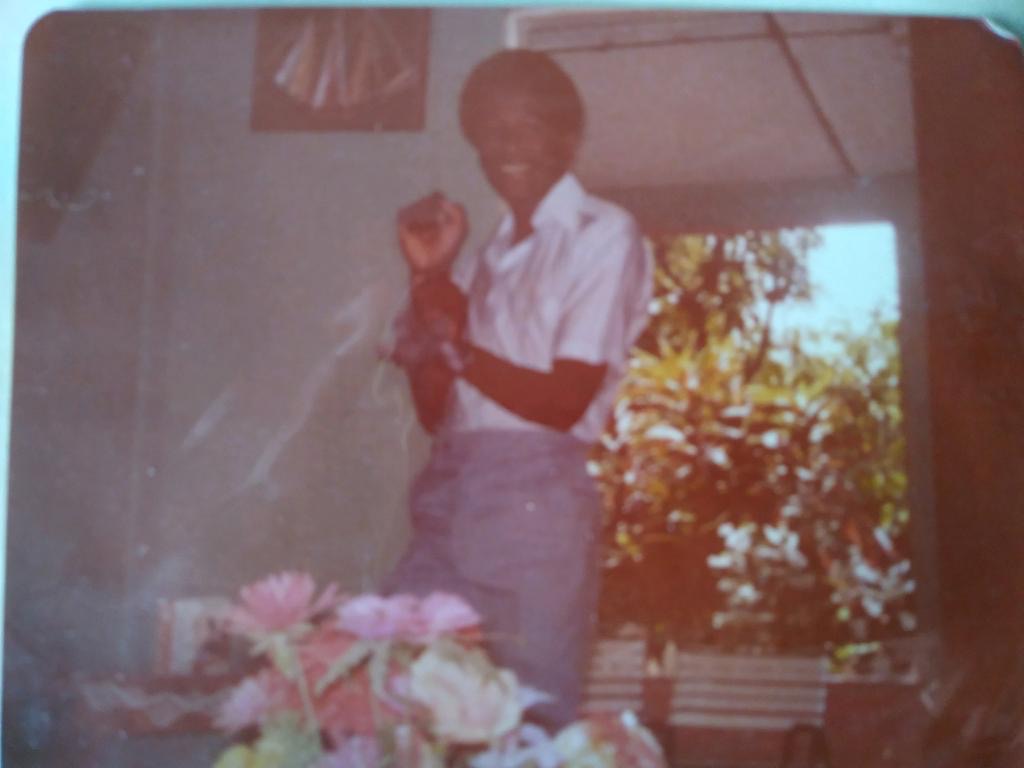 Clinton Franklin is a formally trained Computer Scientist and a writer at heart. Clinton is an avid observer of nature, a lover of people and diverse cultures. He adheres to the adage, "Think global but act locally."
It is crucial to be forward-thinking but not a froward person. "Be kind to everyone you meet, because each is carrying his heavy burden…" Plato.
Embrace the three Constance: Change, Justice, and Rightness.
The thought police are busy at work trying to suppress free speech — if allowed their march to madness — they will arrest your very thoughts.