Two wrongs don't make a right, but a double negative makes a positive?
"Milwaukee Bucks Boycott Game 5 In Response to Jacob Blake Shooting"
There is a disconnect between the arc of societal change (the times) and the culture of policing — especially the relationship between Black people and the Police. There is a history of some police officers — mostly white Police to treat people of "African" descent with extremely detrimental prejudice. While on the other hand, there is a minority of black men and women — mostly men who will, foolishly, resist the Police with physical force. Mix those two ingredients, and there is a significant probability that the Black male ends up with the short end of the stick.
On Sunday, August 23, 2020, at 5:11 p.m. Wisconsin police was dispatched to an apartment at 2805 40th St, referencing a call from a female regarding a male Black (Jacob Blake) who allegedly was not supposed to be at that location because of a previous "family issues." The female caller advised police that (29-year-old) Blake isn't supposed to be there and that he had taken her keys and was refusing to give them back. Dispatch informed the officers that Blake had a warrant for his arrest stemming from a domestic case in May.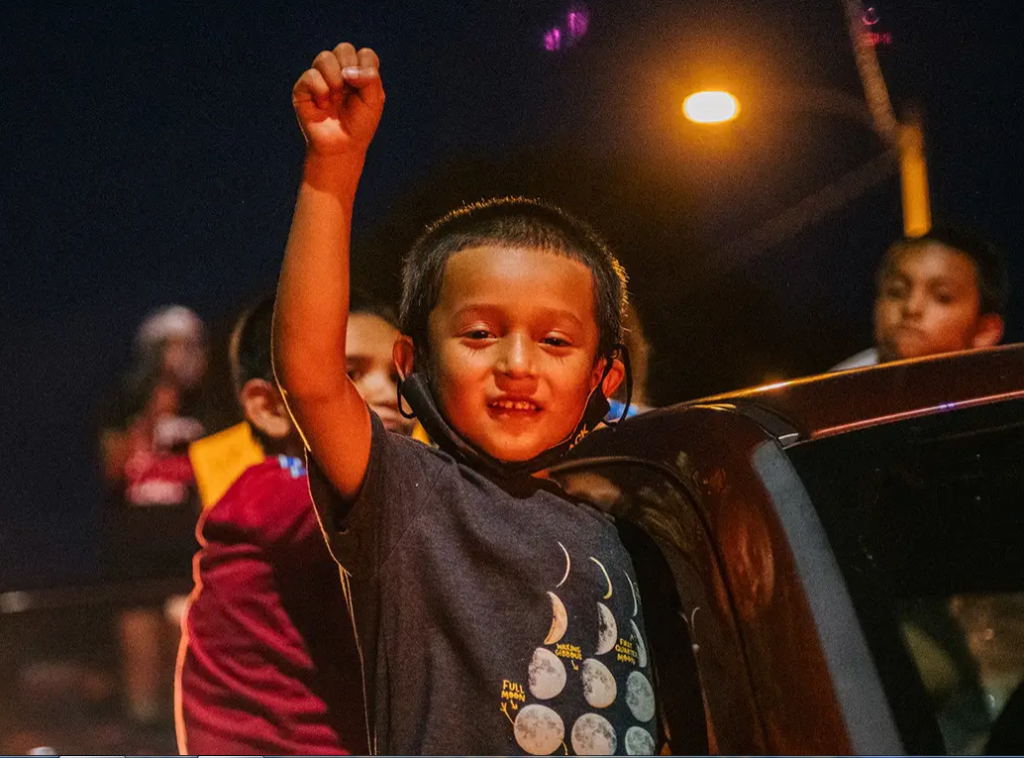 At 5:13:47 p.m., the caller advised 9-1-1 dispatcher that Blake was trying to leave, and at this point, she refused to cooperate or to give a description of the vehicle that he was leaving in. At 5:14:28 p.m., when a second police officer arrived on location, Blake got into a scuffle with two officers on the passenger side of his grey SUV.
At 5:15:37 p.m., upon the arrival of a third officer who witnessed the scuffle, the third officer called for more officers to assist. Black freed himself and hurriedly walked toward the driver side of his SUV wit three officers in tow. As Blake opened the front door to his SUV and dove in, one officer grabbed his shirt, attempted to pull him out of the vehicle — at this point officer fired seven shots into the back of Blake.
At 5:15:50 p.m., an officer on the scene reported, "Shots fired." After verifying that all officers were OK, another officer advised Dispatch that Rescue was needed ASAP. Blake was taken by ambulance to Bradford High School about eight blocks away, and from there he was MediVac in a Flight For Life Helicopter to an area hospital.
Since the August 23 shooting of Jacob Blake, there have been protests and counter-protests on behalf of Blake and in favor of the police shooting of Blake. White radicals have shot three protesters — so far.
This report was supplemented by a transcript from Broadcastify, a platform for streaming live audio of public safety, aircraft, rail, and marine-related communications. 
Guest Writer: Benton Frye, Conservative Guy On The Fly
Benton Frye is a conservative writer and videographer. He sees things from all sides and looks at the big picture with eyes wide open.

Embrace the three Constance: Change, Justice, and Rightness.
The thought police are busy at work trying to suppress free speech — if allowed their march to madness — they will arrest your very thoughts.