Four years of A.M. Joy has come to an end.
On July 20, 2020, Joy Reid switched from her regular Saturday, Sunday morning talk show AM Joy to a more coveted 7:00 p.m. slot. Reid has anchored the AM Joy show since 2016.
Joy Reid has been filling in for Chris Matthews since his sudden departure, in March, from his 7 pm shows Hardball with Chris Matthews. On her departure monologue from AM joy, Ms. Reid reminisced that the's been watching Hardball with Chris Matthews for 20 years. Reid said she created a Dream Board, and on it, she wrote down some of her most ambitious goals. (1) Write a best selling book and (2) Be a guest on Hardball. Today Reid's dreams have come true — not only has she appeared on Hardball, she now the face of the show Hardball.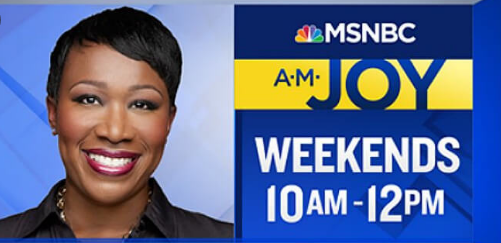 Reid continues, " Six years later, after working on a successful campaign that elected the first Black President, that dream also came true. I'm so blessed to be a part of the MSNBC family. I'm so proud to bring the perspective of a Black woman, the daughter of immigrants, the wife, and mother of kids who are more vulnerable to police violence because of their skin color.
MSNBC Struggles to Find A Suitable Replacement For AM Joy Time Slot.
After Joy Reid jumps to her prime time show, MSNBC is left struggling to find someone with comparable talent and skills to take her place. She's left some big shoes to fill. The network has fallen back to using a slew of bright, talented guess that frequented AM Joy Saturday and Sunday morning show. But for the most part, they all seem as they have been thrown into a chasm that they're not quite capable of filling. Some people are better at answering questions than posing questions.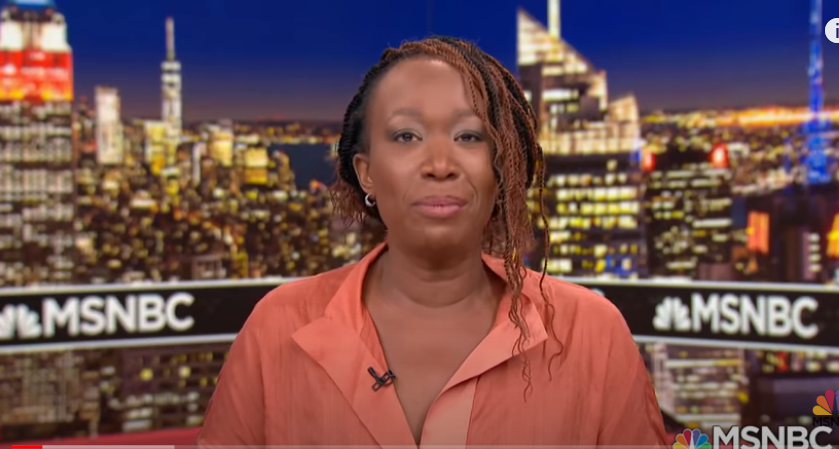 All qualified candidates need not apply: Blacks Only.
MSNBC network is caught in a similar quandary as Joe Biden is, in terms of finding a replacement for Joy Reid and selecting a suitable vice-presidential candidate, respectively. It's a damn if you do pick the wrong vice presidential candidate and probably damned if he chooses the right vise presidential running mate — if the person isn't black and or female.
On Monday, July 20, 2020, The ReidOut premiered with an exceptionally high rating for the 7 p.m. time slot. Reid managed to rope in more than 2.6 million viewers, making her show the second-highest-rated cable program that airs at 7 p.m. Speaking comparatively, Fox News drew 2.1 million viewers, and CNN brought in 1.3 million — according to Nielsen.
Guest writer: Victor Victor Magni
An information "junkie" and admitted reformed liberal. Victor likes to push the envelope to evoke healthy debates and conversations that will lead to a better understanding of each other and all of his neighbors.
Embrace the three Constance: Change, Justice, and Rightness.
The thought police are busy at work trying to suppress free speech — if allowed their march to madness — they will arrest your very thoughts.