Sheriff Greg Tony Successfully Fends Off His Attackers.
The minute he was sworn into office, in 2018, as the first African American Sheriff of Broward County (Greg Tony) was set upon by the good old boys' network. The Sheriff became an enemy to those who paint the back of their necks red. Soon after a rope, a fine Oak Tree was selected for Tony by BSO Union and its president Jeff Bell. Bell and his boys decided it was time to carry out a James Byrd style takeout using high tech lynching methods — the media. In 1998 members of the Ku Klux Klan dragged James Byrd (an African American man) behind a pickup truck down a dirt road until his entire body was dismantled and strewn all over the streets. The chaining of Byrd to a pickup in Jasper, Texas, became known as "dragging." — not on Twitter but literally.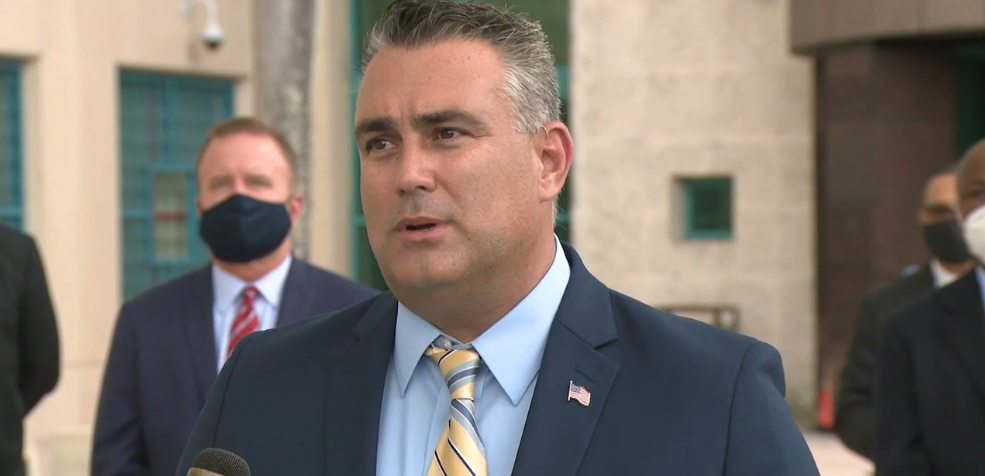 Tony's strongest rival H. Wayne Clarke is a Republican is an attorney. Clark's running to become Sheriff mainly because he's not comfortable seeing a Black man in that position. Clark has never been a police officer, and ten to one, he is afraid of his own shadow and panics when he hears his own fart. Another one of Tony's challenger Al Pollock (fell by the wayside many moons ago), stands a better chance of winning an election if he runs for dog catcher of the county. Pollock threw his support behind H. Wayne Clarke after Broward County voters soundly rejected him — in the primary elections.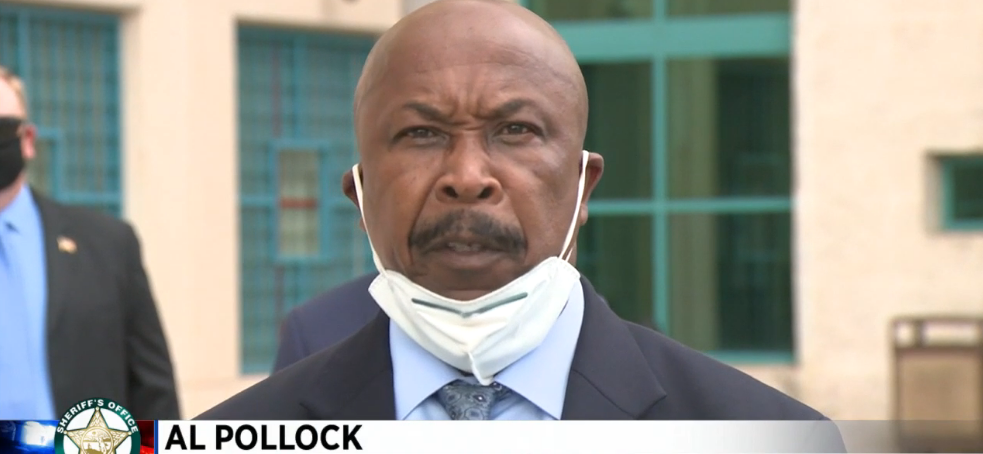 Pollock, who is known for talking out of both sides of his face, said, "He was supporting Mr. Clark because he is the right person for the job." Excuse me, sir, if H. Wayne Clark was the right person for the job, then why were you running for office in the first place? Make up your mind, will ya? A double-minded man is unstable in all of his ways. So says the Bible. This is why you lost in the first place because you never saw yourself as qualified or worthy of such an office — in the back of your mind. You ran only because you thought another African American wasn't worthy of the office as well.
Tonight, incumbent Sheriff Gregory Tony won the seat for Sheriff of Broward county with 572,096 votes, 64 percent trouncing his challenger Wayne Clark who came in second place with 23 percent or 290,446 votes.
An information "junkie" and admitted reformed liberal. Victor likes to push the envelope to evoke healthy debates and conversations that will lead to a better understanding of each other and all of his neighbors.
Embrace the three Constance: Change, Justice, and Rightness.
The thought police are busy at work trying to suppress free speech — if allowed their march to madness — they will arrest your very thoughts.