The Hawaiian Island chain of Kauai Maui, Oahu, the Big Island, and Honolulu are calling.
Hawaii only reopened its doors to tourism about a month and a half ago, but the Aloha State is already launching new initiatives to attract more tourists. The latest campaign encourages visitors to complete volunteer work as they vacation by offering a free night at a hotel in return for their efforts.
The initiative, called Mālama Hawai'i—or care for Hawaii—allows visitors to earn that free hotel stay when they do a wide variety of volunteer work from beach cleanups and ocean reef preservation to tree planting and making quilts for the elderly, Travel+Leisure reports.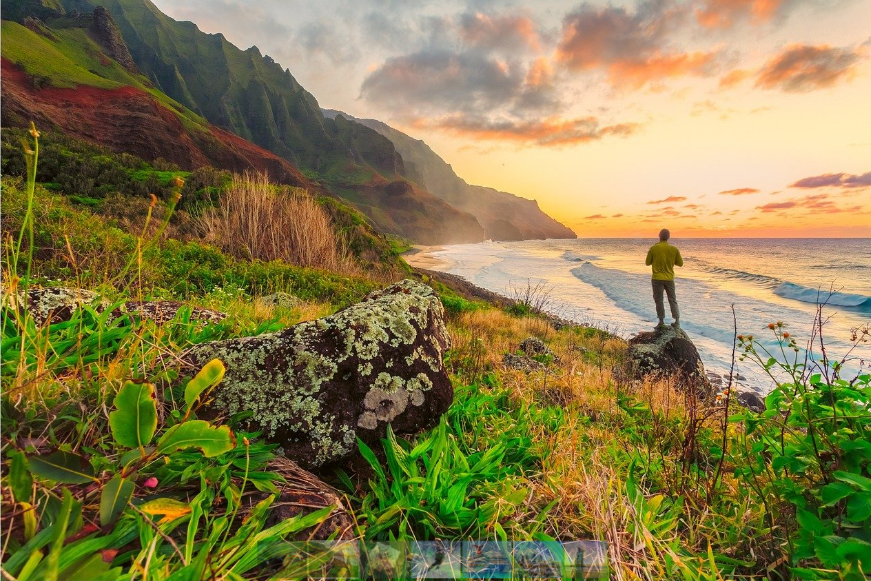 "Our goal is to attract mindful visitors who will leave Hawai'i better than when they arrived," John Monahan, the president and CEO of the visitor and convention bureau, told Travel+Leisure in a statement. "By doing so, visitors will experience a deeper connection and a vacation that really becomes more meaningful to them."
Dozens of hotels are participating in the campaign with properties spread across Kauai, Maui, Oahu, and the Island of Hawaii. Alaska Airlines also announced that it would join the initiative, pledging to plant a tree for every flight to the islands of Hawaii through the end of the year. The carrier estimates they will plant nearly 900 trees in partnership with the Hawaiian Legacy Reforestation Initiative.
"As we welcome visitors back to Hawaii, we want to support awareness of mindful travel to the Islands — both in the air and on the ground," Daniel Chun, Alaska's director of sales, community and public relations for Hawaii, said in a statement. "Alaska has always taken great pride in being responsible stewards of the places we fly, and we hope our guests take pride in this, too."
Visitors to Hawaii have the option to quarantine for two weeks upon arrival or can bypass this requirement by providing proof of a negative COVID-19 test taken at one of the approved laboratories within 72 hours of departure. At some Hawaiian airports, a free COVID test will also be administered upon arrival.
For more information on the volunteer work initiative, click here.

Jessica is a freelance journalist on a quest to see and experience everything our gorgeous planet offers and share her experiences with her fellow travelers. Jessica has written for several world-class Travel Magazines.
Embrace the three Constants: Change, Justice, and Rightness.
The thought police are busy at work trying to suppress free speech — if allowed their march to madness — they will arrest your very thoughts.