To encourage more Americans to get vaccinated against COVID-19 — various businesses have offered extra perks to their vaccinated customers. Budweiser gave away free beer for several weeks, White Castle is still offering free desserts through May 31, and Krispy Kreme will dish out a free donut every day to anyone who shows their vaccination card.
And now, an even more enticing offer is on the table: a year of free flights with United Airlines.
On Monday, the air carrier announced its "Your Shot to Fly" campaign to support the Biden administration's efforts to vaccinate more Americans.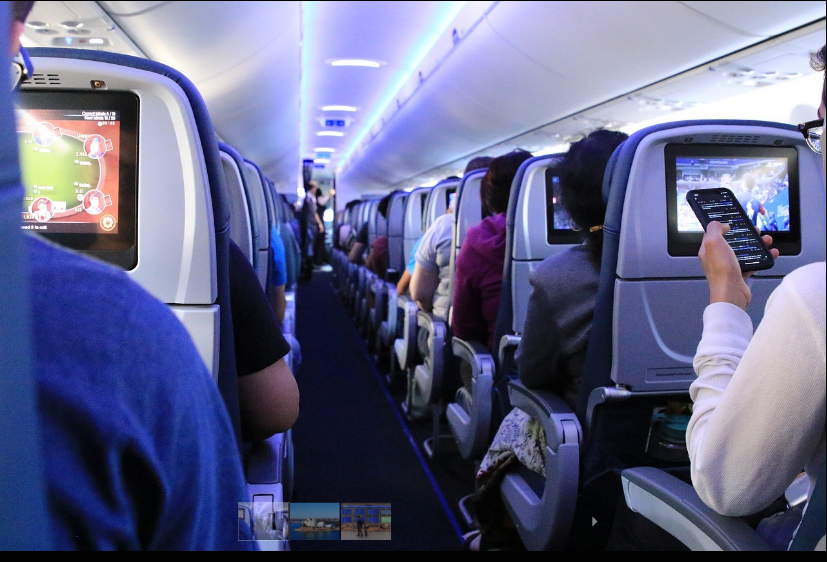 As part of the campaign, 30 MileagePlus members will win a roundtrip flight for two, in any class of service, to anywhere in the world United flies. Five grand prize winners will also be chosen to receive one year of free travel, in any cabin, for themselves and a lucky companion. The only limitation in place is that the grand prize winner can only take 26 roundtrip flights throughout the year.
To enter the sweepstakes, MileagePlus members will need to upload their vaccination certificate to the United mobile app or through the website at United.com/YourShotToFly. If using the mobile app to enter, look for the United Travel-Ready Center. Entries are open now through June 22 and are limited to one entry per person.
They will announce the 30 free roundtrip ticket winners who will be randomly selected throughout June, while the grand-prize winners will be announced on July 1.
Entrants in the sweepstakes do not need to be fully vaccinated to participate. As long as they show that they've received at least one shot of an approved vaccine, they are eligible. The giveaway is also only open to MileagePlus members, but people who are not yet members may enroll in the program and participate in the sweepstakes.
For those who are unable to receive the vaccine due to medical reasons or those concerned about their privacy with the only submissions, United Airlines is also offering a mail-in entry option. You'll need to send a completed affidavit explaining your ineligibility to receive the COVID-19 vaccine, along with your MileagePlus profile details to MileagePlus Vax Sweepstakes PO Box 158, Freeburg, IL 62243-0158.
For more information, head to the Your Shot to Fly official campaign page.

Jessica is a freelance journalist on a quest to see and experience everything our gorgeous planet offers and share her experiences with her fellow travelers. Jessica has written for several world-class Travel Magazines.
Embrace the three Constants: Change, Justice, and Rightness.
The thought police are busy at work trying to suppress free speech — if allowed their march to madness — they will arrest your very thoughts.