Israeli War Planes Reducing The Gaza Strip And Civilians To Rubble And Bones
The first casualty of genocide is truth. It's not that reporters (Scribes) can kill truth or that the Light can die. Still, dishonest people will heap so much dirt, muck, and gunk on it until it's buried deep inside a pit of darkness that it becomes indiscernible to many people.
 And while in the pit of darkness, truth sits there, its heart beating continuously, unceasing. It never stops keeping time and keeping the rhythm of life going.
Today, 10-17-2023, a powerful blast hit the Al-Ahli Baptist Hospital in Gaza. Currently, they cannot positively identify the responsible party for the war crime. The Israeli Military (IDF) and the Palestinian Authority are blaming each other for the deadly attack that supposedly killed 400 plus civilians taking refuge from bombs dropped by the IDF. Tomorrow, Wednesday, 10-18-2023, President Joe Biden will make a campaign stop in Israel. Biden's one-day photo- op will be a short-lived campaign propaganda but an expensive logistical nightmare.
Biden's one day misguided photo opportunistic, heartless waste of American tax dollars will slip his shallow memory by midnight, but the generational scars on the souls of Palestinian children will grow for ages.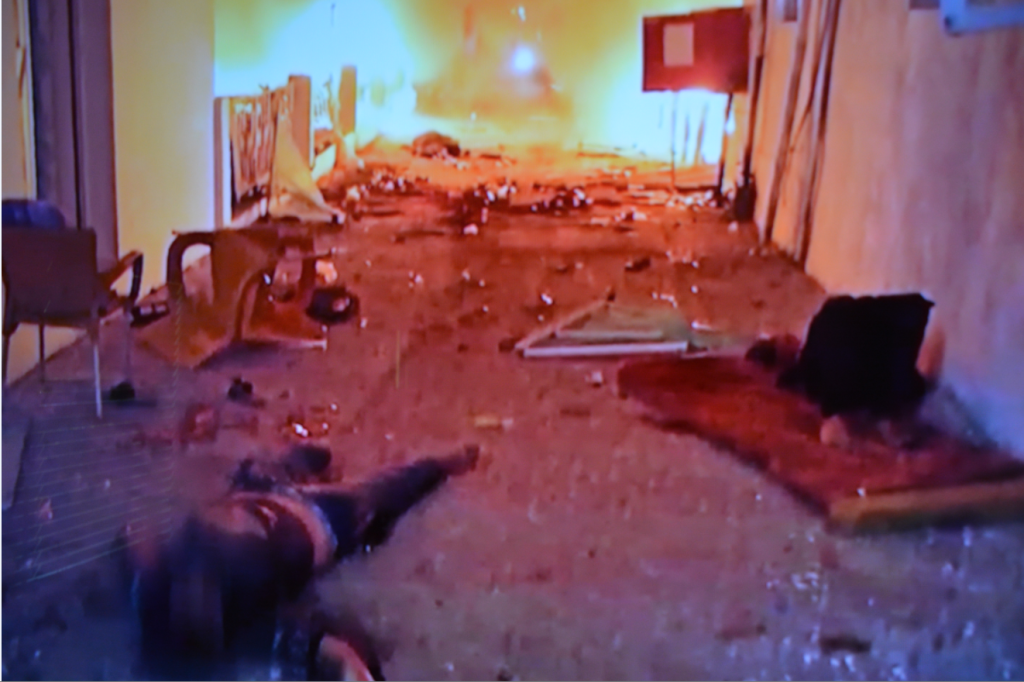 Bombed Out Hospital In The Gaza Strip: Hundred Feared Dead. Israel Denies Responsibility — Placed Blame On Radical Jihadists.
Meanwhile, Egyptian President Abdel Fattah El Sisi has turned his back on hundreds of thousands of starving Palestinians trapped at the border between Gaza and Egypt. Egyptian President Abdel Fattah El Sisi is a savage Brute Beast. 
Most people in the West have read or have seen Charlton Heston in the movie "The Ten Commandants" or heard of the Biblical story of the Hebrews fleeing Egypt because of an oppressive overlord — Pharoah. 
In the past, Egypt shut its gates to prevent people from leaving. Today, Egypt has closed its doors in the face of people fleeing and looking for a safety zone from Israel's relentless bombardment of the Gaza Strip civilians in response to Hamas's attack on the nation-state.
The tail, corrupted Israeli Prime Minister Benjamin Netanyahu, a wanna-be dictator, is wagging the dog to protect himself from going to jail.
Amid a manufactured 21st-century humanitarian disaster, there are the usual political stunt performers such as Ron DeSantis — with no identity of his own — still trying to imitate former President Donald Trump.
At a meeting where he tried to beg for votes from America's lowest political denominators, the losing candidate said, "I don't know what Biden is going to do, but we cannot accept people from Gaza into the country as refugees," referencing the war between Israel and the Palestinians. 
The MoRon said, "I will not do that. Then MoRon attempted to do his worst, President Trump, "some of them are good people routine. "If you look at how they behave — not all of them are Hamas, but they are all anti-Shemite." "none of them believe in Israel's right to exist, MoRon DeSantis says.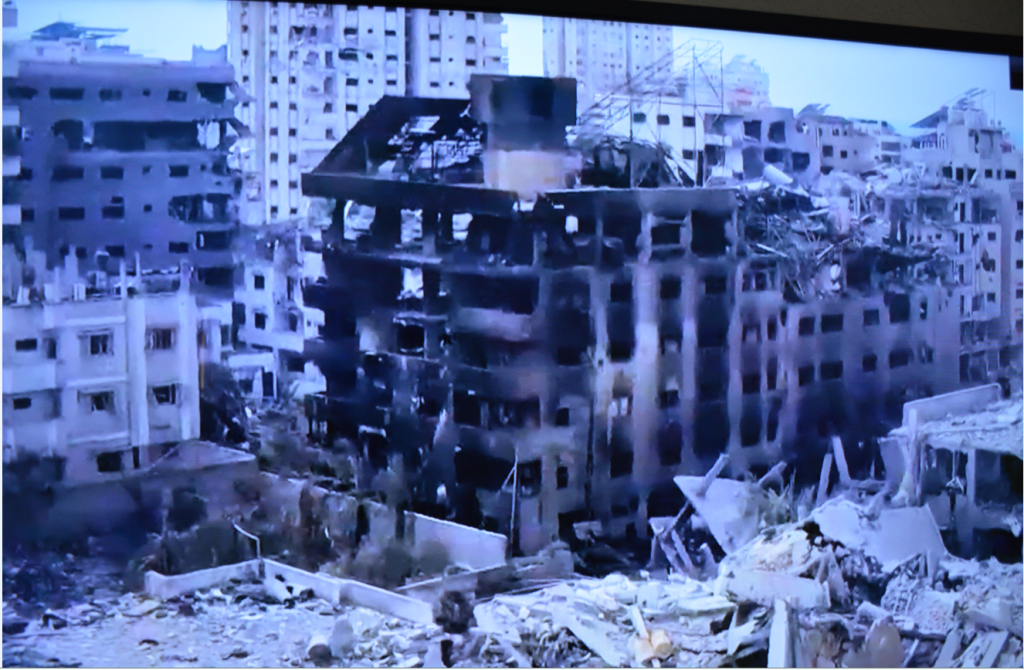 Bombed Out Palestinian Buildings. Sometimes an Angry Man (Who Has Been Wronged) Can Move From A Stage of Revenge to Wholesale Mass Murder of "Innocent" People.
Biden and his Secretary of Homeland Security, Alejandro Mayorkas, have produced no evidence that any Palestinians killed or caused the fentanyl deaths of those 73,654 Americans who died from fentanyl in 2022 that Biden and Alejandro Mayorkas allowed into the United States to kill Americans. If Congress wants to impeach Joe Biden, this crime against the American people is more impeachable.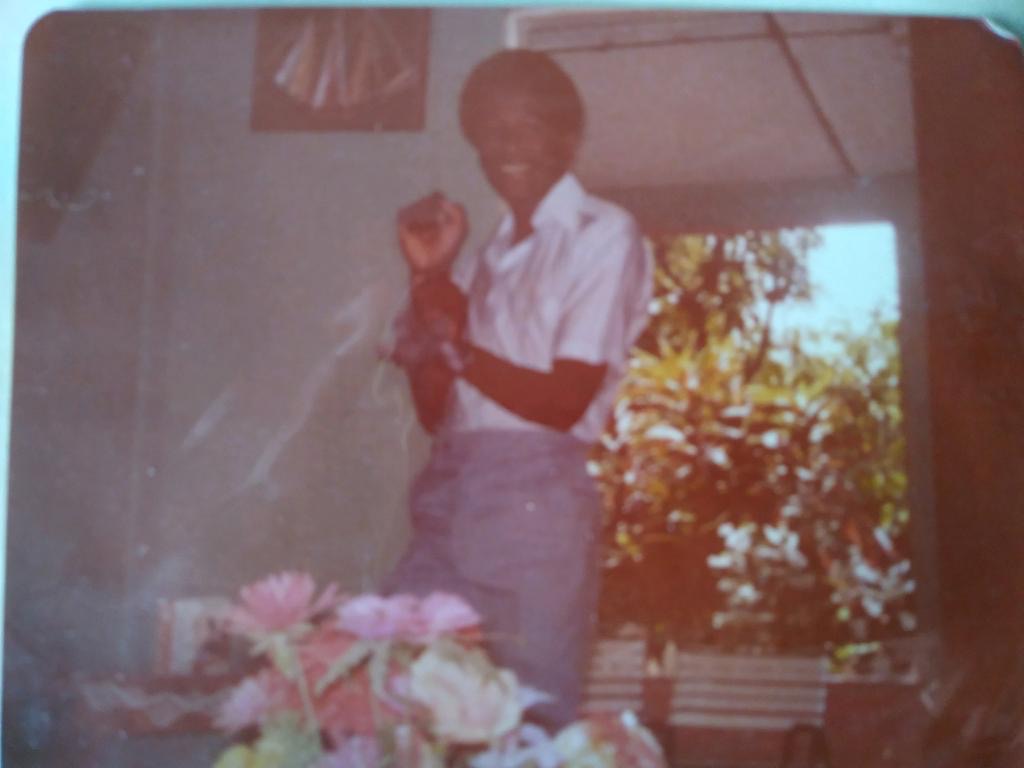 Clinton Franklin is a formally trained Computer Scientist and a writer at heart. Clinton is an avid observer of nature, a lover of people and diverse cultures. He adheres to the adage, "Think global but act locally."
It is crucial to be forward-thinking but not a froward person. "Be kind to everyone you meet, because each is carrying his heavy burden…" Plato.
Embrace the three Constance: Change, Justice, and Rightness.
The thought police are busy at work trying to suppress free speech — if allowed their march to madness — they will arrest your very thoughts.