Five-star hotels are known for their lavish amenities, grand decor, attentive service, and over-the-top experiences. They're also known for their hefty price tags. But what if you could have the butler service, complimentary champagne, and other luxuries at a fraction of the price?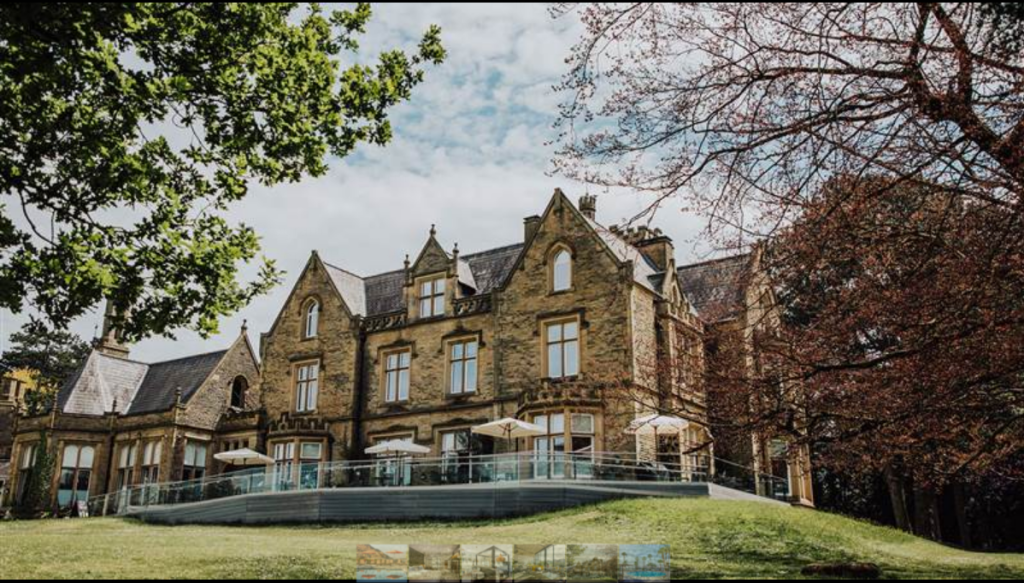 That's what the team at Top Dollar, a financial insights website, sought to find out with its latest study in search of the most affordable five-star hotels around the world. To find these ritzy properties that don't break the bank, Top Dollar used Hotels.com to search for a one-night stay for two in July 2021 and found the ten cheapest accommodations for each country. Sale prices were not included to keep them from skewing results, and any countries with fewer than five five-star hotels available were removed.
The results show that sitting in the lap of luxury is more accessible than many assume — think $28 per Night in India (the world's cheapest five-star hotel); $79 per night in Mexico; or $93 for an overnight in Athens, Greece. These prices fluctuate throughout the year, but the overall messaging remains the same: don't assume the best hotels are outside your budget.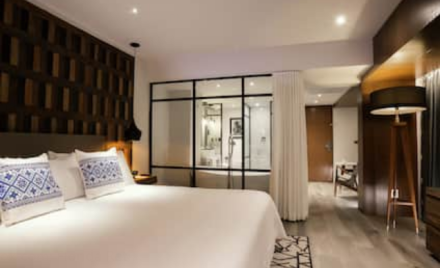 Photo: Courtesy of Hotel 1970 Posada Guadalajara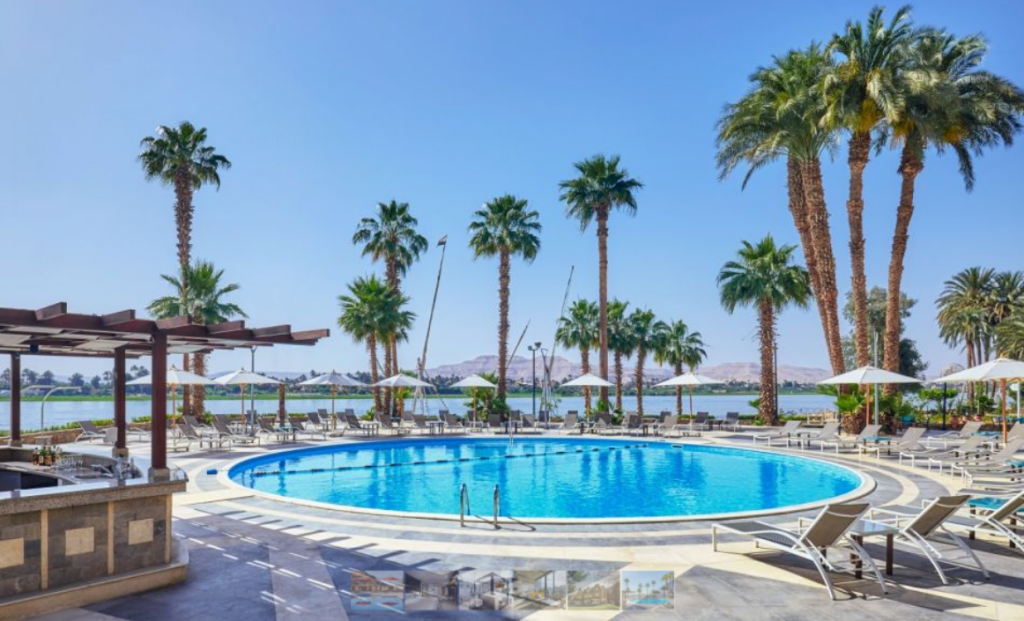 Photo: Courtesy of Steigenberger
Here are some highlights of Top Dollar's findings. North America
The cheapest five-star property in North America is the Hotel 1970 Posada Guadalajara in Mexico. This Hilton property starts at $79/Night and recently underwent a $6.5 million renovation in 2018. For travelers looking for some stateside luxury, the most affordable five-star hotel is the ADERO Scottsdale, an Autograph Collection property in Phoenix, Arizona. 
South America: Most countries in South America offer excellent and affordable options for a five-star stay. Among the most affordable visits, the most expensive option is the NH Collection Plaza Santiago in Santiago, Chile. The property will set you back $125 per night, which is still a great deal compared to most luxury hotels. Meanwhile, the least expensive properties in Argentina, Brazil, and Ecuador go $71, $73, and $82, respectively. The cheapest of all the five-star properties can be found in Bogota, Colombia, where a night at the NH Collection Bogotá WTC Royal costs $42.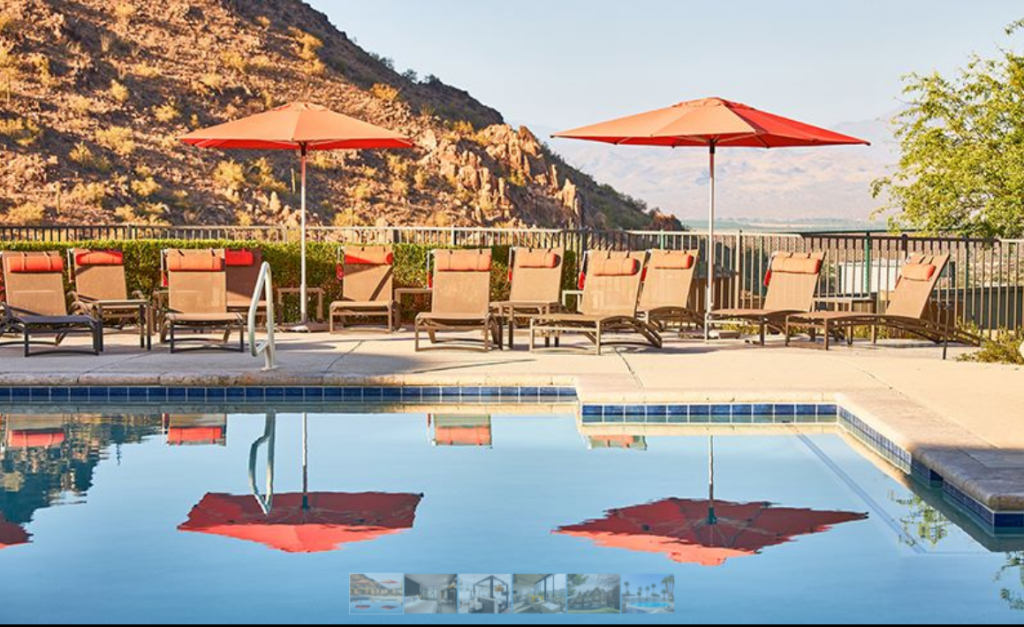 Photo: Curtesy of ADERO Scottsdale
Europe: The options in Europe may come as a surprise to some, with Top Dollar identifying at least 16 five-star hotels that cost under $100 per night. Most of them are in Eastern or Central Europe, with the cheapest being Kupava Deluxe Hotel in Lviv, Ukraine, at $43 per night. Oddfellows on the Park in Cheadle, Manchester, is the most affordable option for those interested in the UK, with prices starting at $118 for a night in the Victorian mansion.   
The Middle East & Central Asia: In this part of the world, all but two reasonably priced five-star hotels cost under $100 per night. Turkey is home to the least expensive option, with Ankara's Hotel Ickle is setting travelers back only $32 per night. Other notable properties include Avani Deira Dubai Hotel, which costs $54 per night, and the Crowne Plaza Doha in Qatar for $78 per night.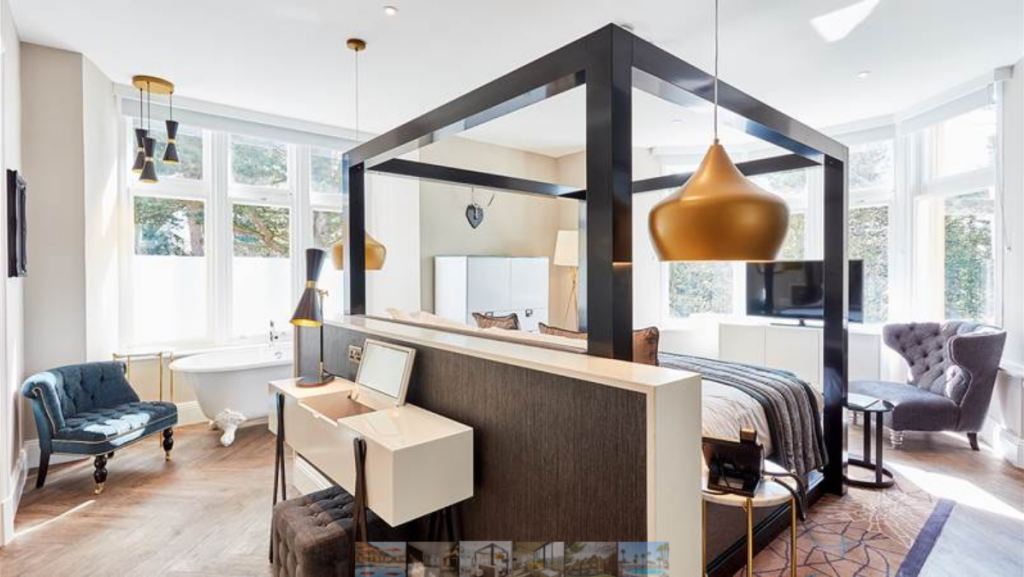 Photo: Courtesy of ODDFellow in the Park
Rest of Asia and Oceania:  The cheapest five-star hotel in the world in India, with the Novotel Ahmedabad Hotel costing only $28 per night. But it's not the only impressive option in the region. This part of the world is home to several five-star properties asking for less than $50 for a one-night stay. In Indonesia, the Royal Surakarta Heritage Solo MGallery Collection goes for $30 per night, while Thailand's cheapest five-star property costs $32 for a night.  
Africa: Africa's most affordable five-star hotel is in Luxor, Egypt, one of its most popular tourist destinations. There, travelers can check into the Steigenberger Resort Achti Luxor for $40 per night and spend their days admiring views of the east bank of the Nile River. Nine African countries offer five-star accommodations for under $100, including Uganda, Kenya, and Zambia.  For the full report from Top Dollar, along with maps and infographics detailing the findings of this study, click here.  
Cover Photo: Courtesy of Crowne Plaza, Doha

Jessica is a freelance journalist on a quest to see and experience everything our gorgeous planet offers and share her experiences with her fellow travelers. Jessica has written for several world-class Travel Magazines.
Embrace the three Constants: Change, Justice, and Rightness.
The thought police are busy at work trying to suppress free speech — if allowed their march to madness — they will arrest your very thoughts.