Play is Iceland's newest low-cost airline, and it's kicking off U.S. service with a mega sale, offering flights to Europe for under $150.
The airline will offer Boston and the Washington, D.C. area to 11 European destinations, including Berlin, Copenhagen, London, Paris, and Reykjavik, Iceland's capital city. Though the flights won't launch until the spring, travelers can start booking now through December 24 to take advantage of Play's sale, with prices starting at $109 for a round-trip ticket, including taxes and fees.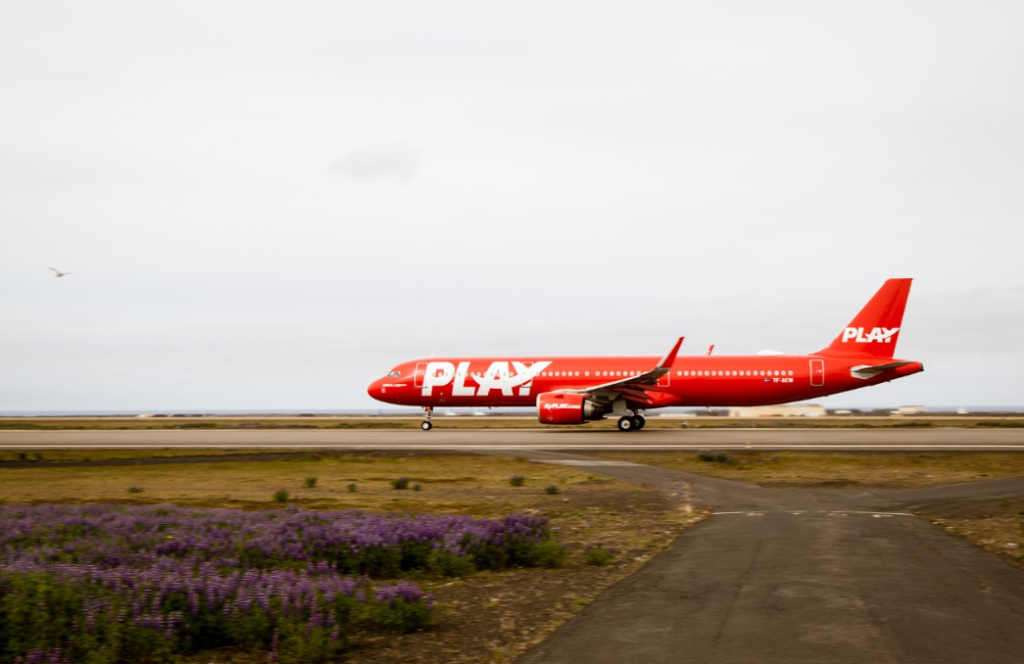 There is a bit of a catch to the ultra-low prices. Travelers purchasing flights at these bargain rates will have to lose onboard Wi-Fi and curated in-flight entertainment—a small trade-off for these unbelievably low prices for European spring and summer travel.
Play's first U.S. flights will take off from Baltimore to Washington International Airport on April 20 and Boston Logan International Airport on May 11.
Like all other budget airlines, Play plans to charge its passengers for checking a bag or bringing a carry-on suitcase that requires overhead bin space. Carry-on bags will cost anywhere from $26 to $37 if purchased at the time of booking or between $30 and $43 if bought later. Pricing for checked bags varies widely—from $32 to $93—depending on the size of your bag and the timing of your booking.
Even after the sale ends, travelers can still expect to find relatively low prices with this new carrier. Play's regular fares for transatlantic flights will be around $300 to $400. Play already launched its services in Europe in June, with the airline's CEO, Birgir Jónsson, telling Travel + Leisure that numbers were substantial despite challenges posed by COVID-19.
For more information about Play and to book your next flight to Europe, check out the airline's official website.

Jessica is a freelance journalist on a quest to see and experience everything our gorgeous planet offers and share her experiences with her fellow travelers. Jessica has written for several world-class Travel Magazines.
Embrace the three Constants: Change, Justice, and Rightness.
The thought police are busy at work trying to suppress free speech — if allowed their march to madness — they will arrest your very thoughts.