Public pressure sends Colorado Judge A. Bruce Jones and First Judicial District Attorney Alexis King, the prosecutor of a case that has garnered national attention — looking for the key to Pandor's Box. A set of Colorado's state sentencing guidelines that they should have amended years ago before the trial and harsh sentencing a tractor-trailer truck driver now hang in the balance of retrofitting by Judge A. Bruce Jones and prosecutor Alexis King — not the state's legislators.
On April 25, 2019, 24-year-old Rogel Aguilera-Mederos drove his big rig, they believe it, unintentionally into several parked vehicles that were waiting in heavy traffic because of another crash. The accident caused the death of four motorists and contributed to the injuries of several others. Prosecutors say Aguilera-Mederos traveled at twice the speed limit when the accident occurred. While the defendant and his attorneys contend that the brakes to Rogel Aguilera-Mederos tractor failed, thus he wasn't able to stop.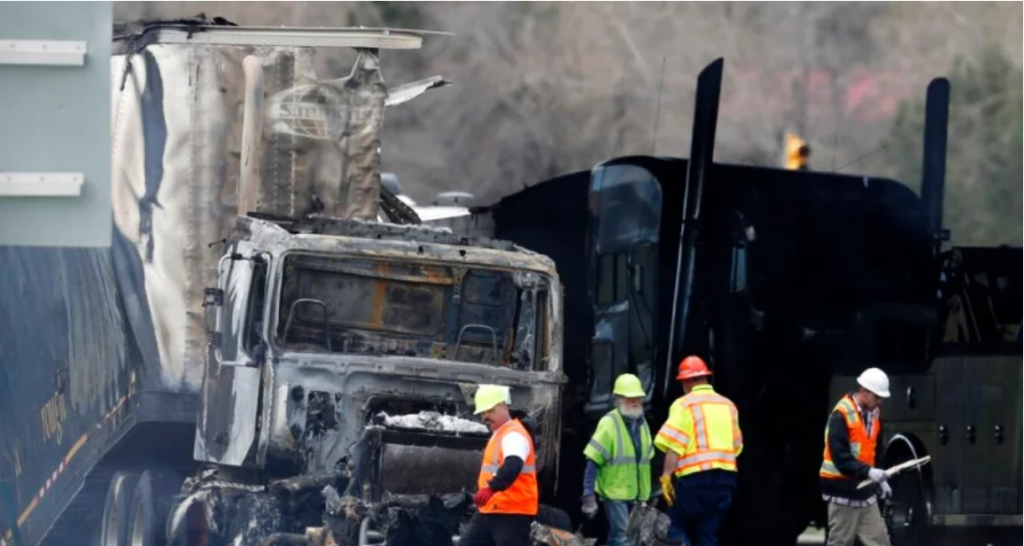 Investigators work the scene of Mederos April 25,2019, fiery crash
Family members of the victims who died, including 69-year-old Stanley Politano, 67-year-old William Bailey, 61-year-old Doyle Harrison, and 24-year-old Miguel Angel Lamas Arellano, are demanding justice for their loved ones. However, they don't believe the 110-year prison sentence is necessary.
Accidents happen, they're not planned or pre-meditated.
According to Aguilera-Mederos' attorney Leonard Martinez, the accident happened because of mechanical extenuating circumstances — brake failure.
In response to the harsh prison sentence, supporters of Aguilera-Mederos circulated an online petition that roughly six million people signed asking the judge to reconsider the 110-year sentence. The pressured Prosecutor is asking Judge A Bruce to lower the sentence to 20 to 30 years. Colorado state legislators should allow judges the discretion to order sentences served either concurrently or consecutively depending on how egregious the crime is of the defendant.
A statement released by Aguilera-Mederos' support team reads in part,
"Rogel has said several times that he wishes he had the courage to crash and take his own life that day; this tragic accident wasn't done with intent, it wasn't a criminal act, it was an accident." "Anita Bailey, the sister of William Bailey who was killed in the crash, believes Aguilera-Mederos needs to serve time." But not 110 years.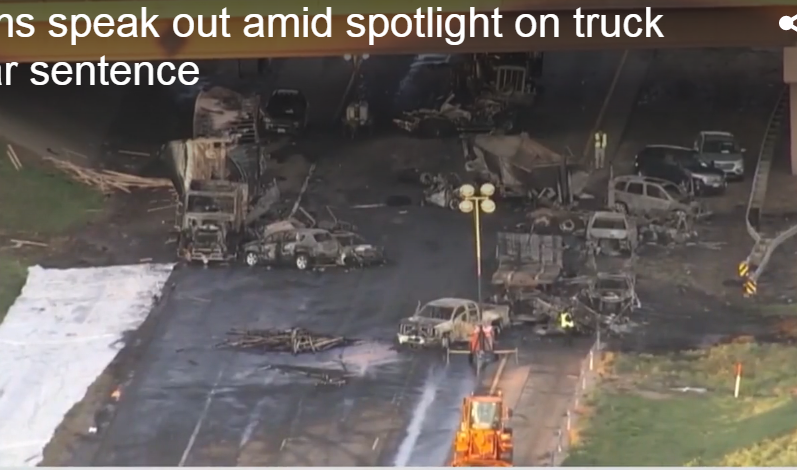 Mederos I-70 Fiery Crash Scene
"A Jefferson County jury convicted Mederos of four counts of vehicular homicide and 23 other charges, including:
Six counts of Assault in the First Degree – Extreme Indifference
10 counts of Attempt to Commit Assault in the First Degree – Extreme Indifference
Two counts of Vehicular Assault—Reckless
One count of Reckless Driving
Four counts of Careless Driving Causing Death"
Colorado law that allows modification of sentences in cases with "unusual and extenuating circumstances" can only be used after the defendant served at least 119 days in prison.
Defense Attorney Leonard Martinez said that the prosecution's offer of a 20 to 30-year sentence "is not acceptable." Martinez showed he will get Colorado "Governor Jared Polis to grant Aguilera-Mederos clemency."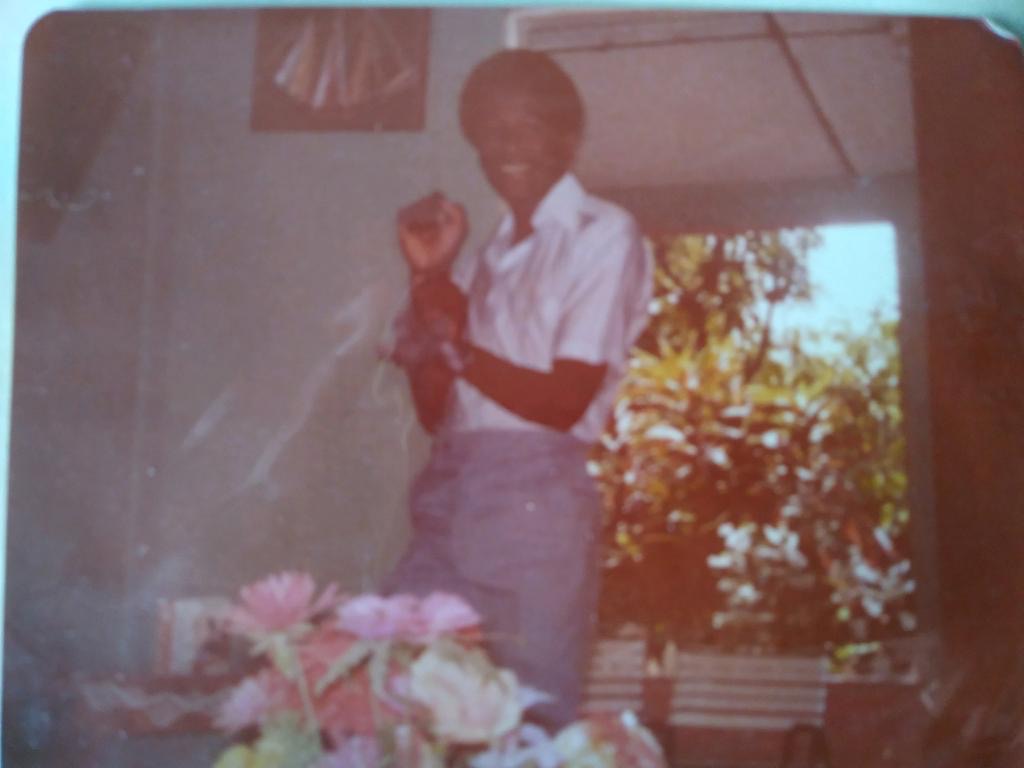 Clinton Franklin is a formally trained Computer Scientist and a writer at heart. Clinton is an avid observer of nature, a lover of people and diverse cultures. He adheres to the adage, "Think global but act locally."
It is crucial to be forward-thinking but not a froward person. "Be kind to everyone you meet, because each is carrying his heavy burden…" Plato.
Embrace the three Constance: Change, Justice, and Rightness.
The thought police are busy at work trying to suppress free speech — if allowed their march to madness — they will arrest your very thoughts.