Texas Shot Gun Massacre. Again?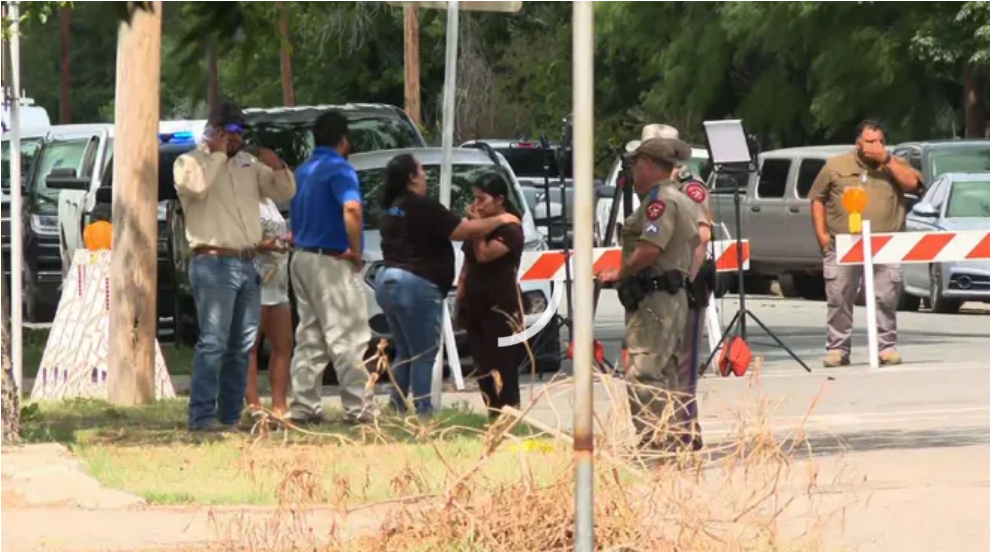 Concerned Relatives of Victims of Robb Elementary School Shooting Wait For Word From Authorities. 
At about 11:30 a.m., Tuesday morning, a border town of 25,000 residents lost nineteen of its tiniest citizens and two Public School teachers to gun violence. According to Texas officials, police have engaged and killed 18-year-old Salvador Ramos of Uvalde, the man they say is responsible for the Robb Elementary School shooting. A US Customs and Border Protection police officer sustained a wound caused by shrapnel that contacted his head. He's expected to survive his injury.
Before attacking the school, Ramos shot his grandmother — leaving her in critical condition. — then drove to the school where he crashed his grey pickup truck and carried out his violent assault on the elementary school children.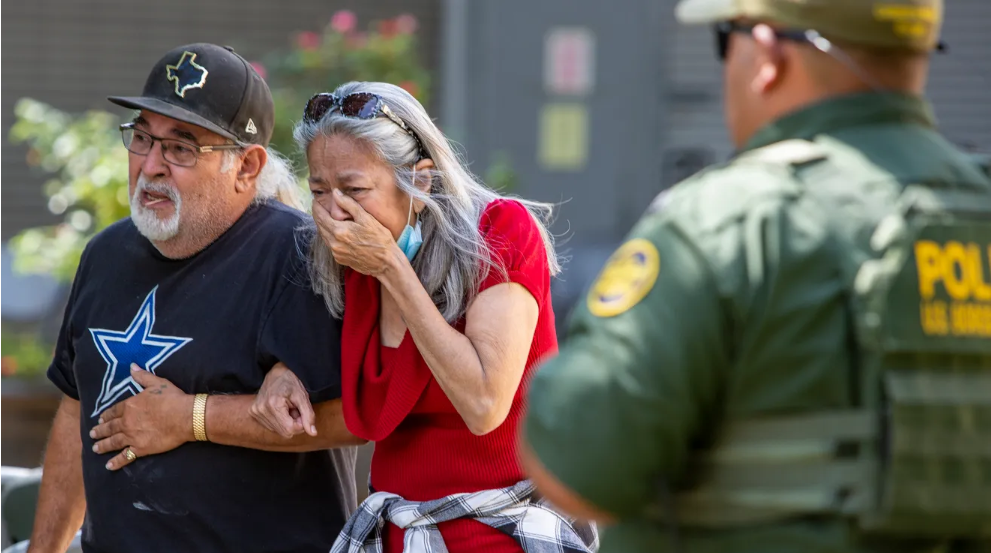 "Tuesday's shooting was the deadliest at an elementary school since the Sandy Hook massacre in Connecticut in 2012 that left 26 people dead, including 20 children between 6 and 7 years old."
According to Uvalde Independent School District Police Chief Pete Arredondo, the eighteen-year-old gunman Salvador Ramos acted alone.
"Texas Department of Public Safety Sgt. Erik Estrada told CNN's Anderson Cooper the gunman wrecked a vehicle while driving near the school after shooting his grandmother." "The suspect did crash near a ditch nearby the school. That's where he exited his vehicle with what I believe was a rifle, and that's when he attempted to enter the school where he was engaged by law enforcement."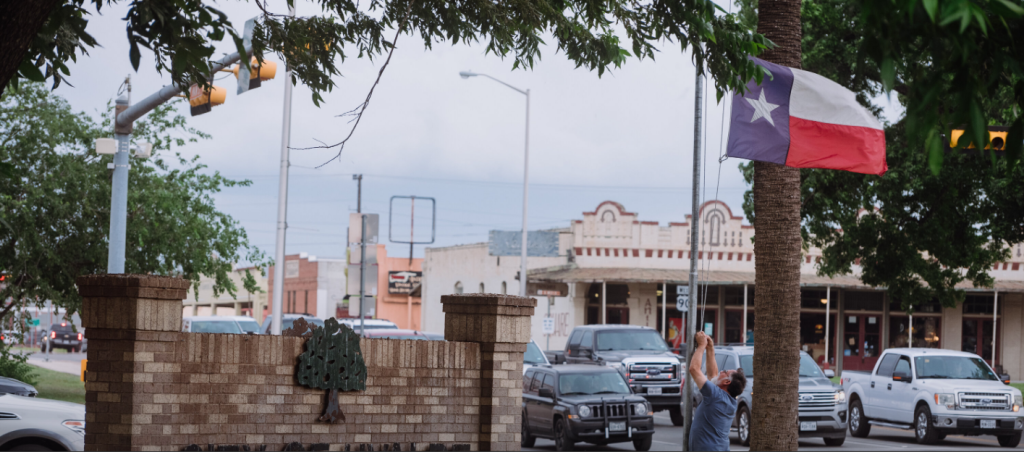 "The gunman had body armor, the rifle, and a backpack, Estrada said. The shooter made it into several classrooms." Ramos worked at an Uvalde Wendy's restaurant but quit last month, according to his former Wendy's manager Adrian Mendez. Most Since the horrific Uvalde school shooting, Democratic politicians and the rest of the usual suspects began their nightly television prowl, trolling of gun control. While lying on "the take," Ted (Cruz) stands in opposition to anything Democrats say. The same old jig.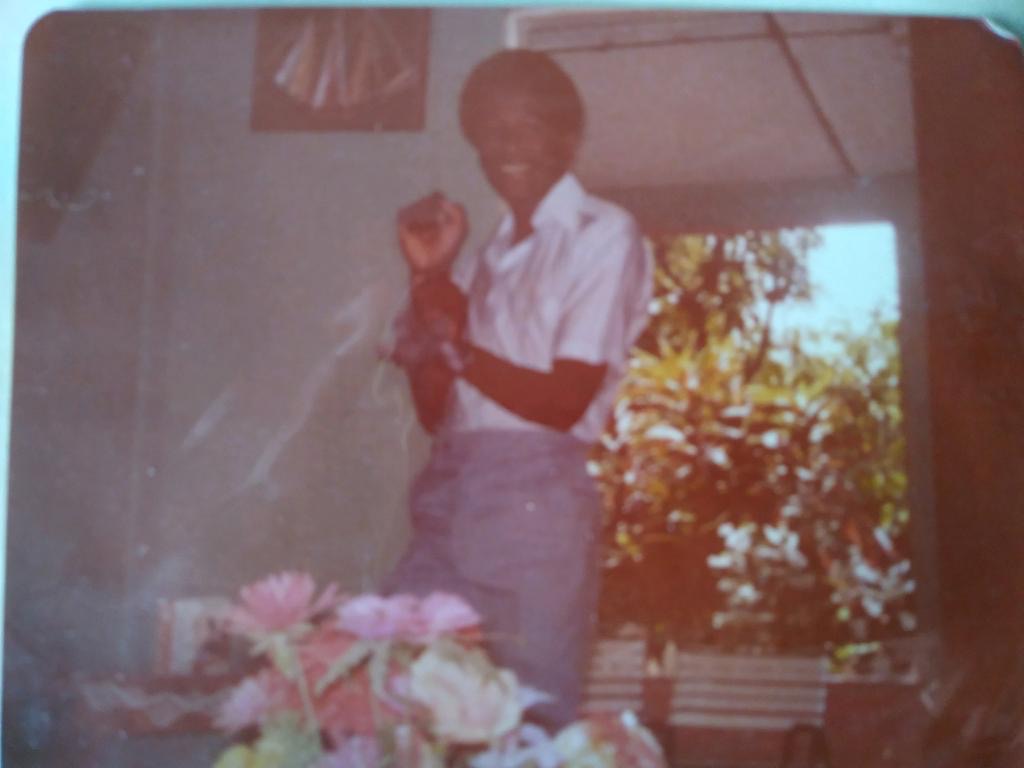 Clinton Franklin is a formally trained Computer Scientist and a writer at heart. Clinton is an avid observer of nature, a lover of people and diverse cultures. He adheres to the adage, "Think global but act locally."
It is crucial to be forward-thinking but not a froward person. "Be kind to everyone you meet, because each is carrying his heavy burden…" Plato.
Embrace the three Constance: Change, Justice, and Rightness.
The thought police are busy at work trying to suppress free speech — if allowed their march to madness — they will arrest your very thoughts.