One-sided, lopsided news review MSNBC Saturday morning show, The Cross Connection, has died suddenly. On Friday, MSNBC disbanded the show, which began airing approximately two years ago. The show had become known for hosting over-the-top guests spewing leftwing party politics and cancel culture rhetoric. When you keep calling for other shows you disagree with politically to be canceled, eventually, the pendulum swings back to you.
The Quechua indigenous people of the Andes like to say, "Ayni," which translates to English means, "today for me, tomorrow for you"
What caused Tiffany Cross to lose her connection?
Earlier this week, Ms. Cross was a guest on Comedy Central's Hell of a Week with host Charlemagne of The Breakfast Club (radio show). Charlemagne asked, "What state could the Democrats afford to lose in the upcoming mid-term elections?" Tiffany Cross, a queen of cancel culture, responded, "Florida literally looks like the d—k of the country, so let's get rid of Florida." Cross continued, "Let's castrate Florida." That is an innocuous statement to those who are defenders of freedom of expression. Cross may express her sentiments to people who aren't canceling culture vultures — as is she? Two years into her game — decent rating. MSNBC eating it young. 
The state of Florida to the right shapes more like a gun, hence the nickname — the Gunshine State. It doen't look like the phallic symbol Ms. Cross dreams about, from which she is disconnected. Clearly Cross is crossed up between Florida and her toys. To the left is a phallic symbol of Florida. Courtesy of Jeff Bezos. OK, she stands corrected.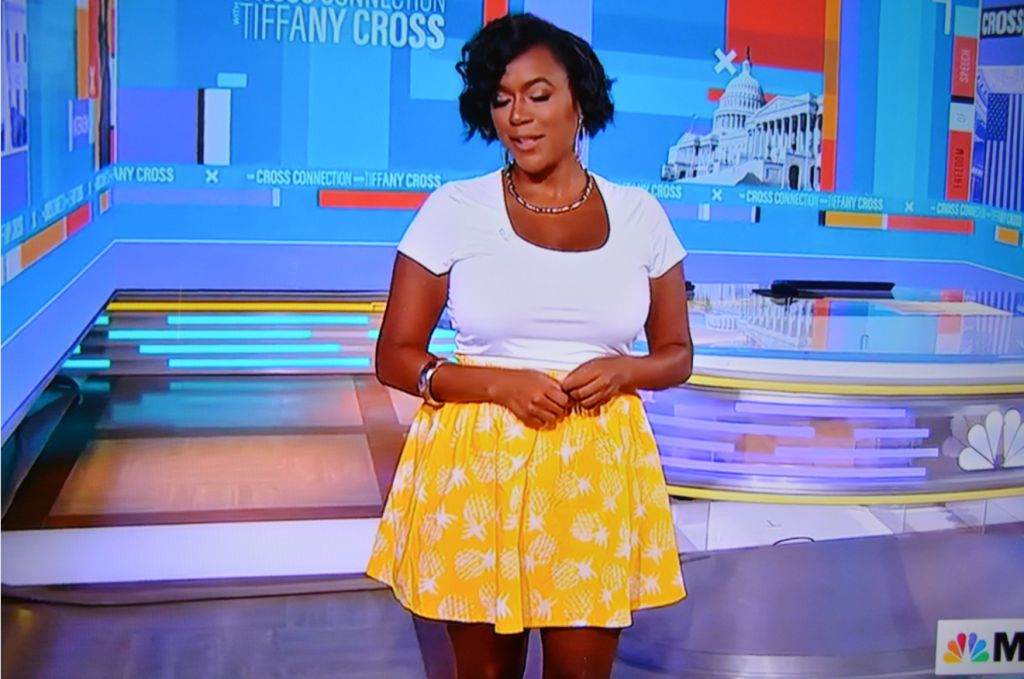 Tiffany Cross Looking Sheepishly Before MSNBC Abruptly Canceled Her Show.
Since the start of (The Cross Connection) show the replacement for Joy Reid's AM Joy, a Saturday and Sunday morning staple that delivered the Democrat party talking points to Democrats and anyone else in between who wanted a steady diet of the DNC's plots, schemes, and slants. The opposite other extreme is Fox News, the central platform for insurrectionists talking points.
Jonathan Capehart host the other half of the two-hour Sunday morning 10:00 to noon show, where AM Joy used to be. Although Joy Reid, another DNC Shill, left big shoes to fill, Ms. Cross's show performance leveled up regarding ratings. The Cross Connection fared exceptionally well in the 25 to 54 age range demographics — a coveted slot for advertisers. Cross had a 32% increase in the above demographics.
I don't know what's in those red cups. But they say a drunken man speaks a sober mind. And sometimes they say dumbass skit too. We all have had a drunk friend that show up to the party with a red cup, only to keep refilling it.
Tiffany Cross got axed, but Joe Biden's former Press Secretary, Jen Psaki, has been lurking in the wings since quitting her job at the White House. MSNBC desperately needs a slot for her to fill to justify the big bag of loot they gave her to leave the White House.
Ms. Cross deeply delved into her Black ancestry and wanted to produce a special on MSNBC. But the top dogs at the office weren't hearing it. Plus, they railed against Cross raising controversial comments other competing television show hosts made during their show. This practice is an agency all cable opinion-dominated shows have adopted — which is to use their competitor's talking points to either bolster their arguments or debunk them.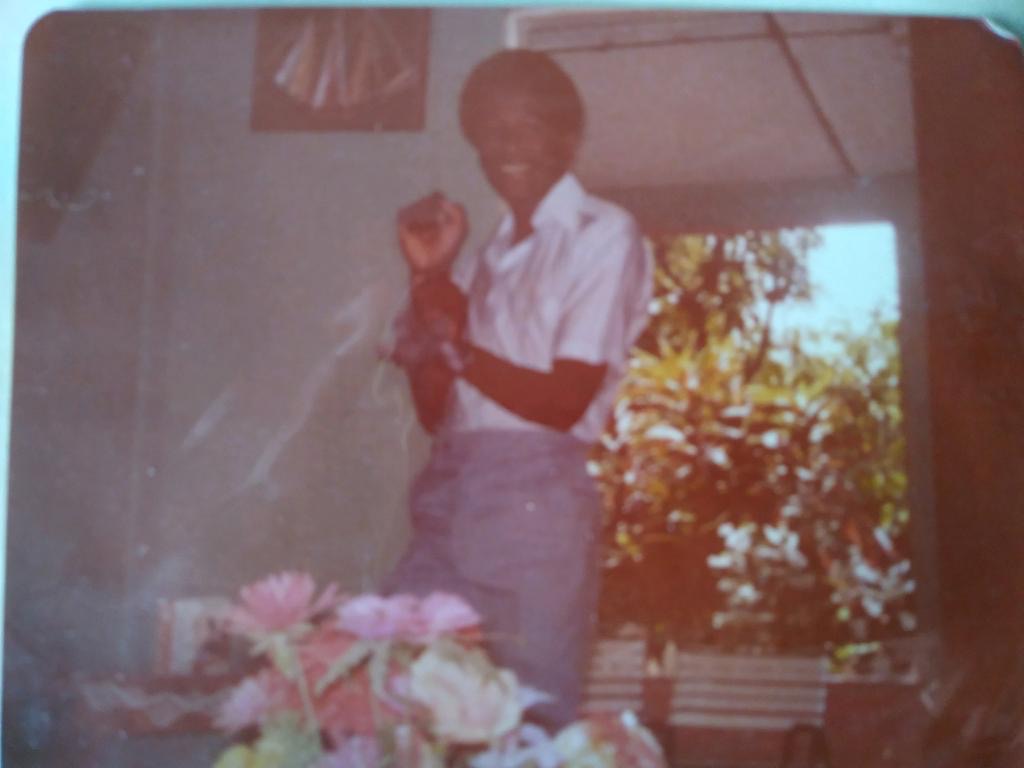 Clinton Franklin is a formally trained Computer Scientist and a writer at heart. Clinton is an avid observer of nature, a lover of people and diverse cultures. He adheres to the adage, "Think global but act locally."
It is crucial to be forward-thinking but not a froward person. "Be kind to everyone you meet, because each is carrying his heavy burden…" Plato.
Embrace the three Constance: Change, Justice, and Rightness.
The thought police are busy at work trying to suppress free speech — if allowed their march to madness — they will arrest your very thoughts.