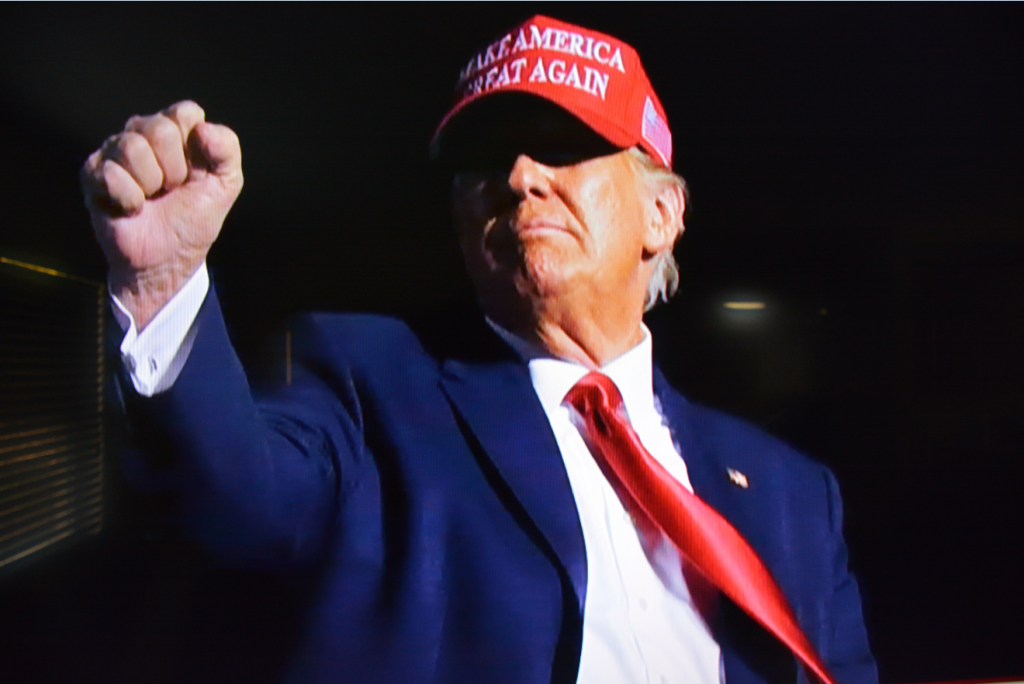 Hello dad, if only you could see me now.
He did not come slithering down an escalator at Trump Tower. This time, he appeared before a room filled with about 435 cult members at his Mar-La-go retreat slithering to the song, "I'm Proud To Be An American." Donald John. Trump, the one-man Act that has turned American politics and, to a great extent, its culture into the most incredible show on earth. Tonight Trump announced he wants lead America down a road to no return to American-style Democracy. Inadvertently Trump says he hopes to go down in history as the man who led his cult-like faction into America's most disastrous Rebelution—rebuilding the Third Reich. 
"America's comeback starts right now." This time he did not label Mexicans as drug dealers, however he did launched a critique of China. He talked about the China virus and deadly drugs coming across the Mexican border. He also reminded the crowd that Russia and China respected him.
Seven days ago, the 45th President saw favorability fading after most candidates he endorsed to help him rig future elections lost their electoral bids for office. It was nine months (June 14, 1946) after World War II ended when Donald John came into this world. Trump was born to German immigrants "at Jamaica Hospital in the borough of Queens in New York City."
We know the controversial former President for being generous to his immediate, loyal supporters and ruthless to his detractors. He will use any means necessary to punish his perceived enemies. He's adept at creating demeaning names for rivals such as Little Marco Rubio and lying Ted Cruz. As President, former staffers reported Trump ordered the IRS to inflict harm on those who disagreed with his unconstitutional style of governance.
Trump Announce His 3rd Bid For The Presidency At Mar-a-Lago: Trump Delivers a feel good message to his followers.
After serving one term, when Trump lost the 2020 election, he refused to relinquish the keys to the White House. To this day, there hasn't been a traditional "peaceful" transfer of power since. On January 6, 2020, the former President incited his followers to attack the U.S. Capitol to stop the certification of the election results. Trump mustered up a sizable group of non-thinking bottom-rung followers, also cowardly members of the U.S. House and Senate, to support his fraudulent claims that he won the 2020 Presidential election.
The disjointed and disconnected ex-president also said under his presidency, "we went decades, decades with no wars." The radical loon left forces the decline of America on us, Trump said. "In order to make America great again, I'm running for the presidency of the United States."
Since Trump lost the election to Joe Biden, he started his second Act and has continued Act Two of traveling across the country — going back and forth and up and down in the earth — scamming his followers out of hundreds of millions of dollars. Keep hope alive. Tonight he announced his third Act. So far, Governor Ron DeSantis appears as the only dominant force to stop Trump's threat to democracy. Other feeble ambitious Republican candidates include Marco Rubio, Nikki Haley, Slick Rick Scott, Lap Dog Lindsey, and Christine Noem are possible contenders. None of those candidates are stand-alone candidates on a national level. They are only fit to ride someone else's coattail to the White House.
Economic security is national security, Trump said, Joe Biden has erased America's border, he continues. The former President said we had ten million illegals coming in, we do not know who they are. We don't know where they are. I will restore public safety, Trump said in between sniffles of his feel good speech, and get out of jail free card rant.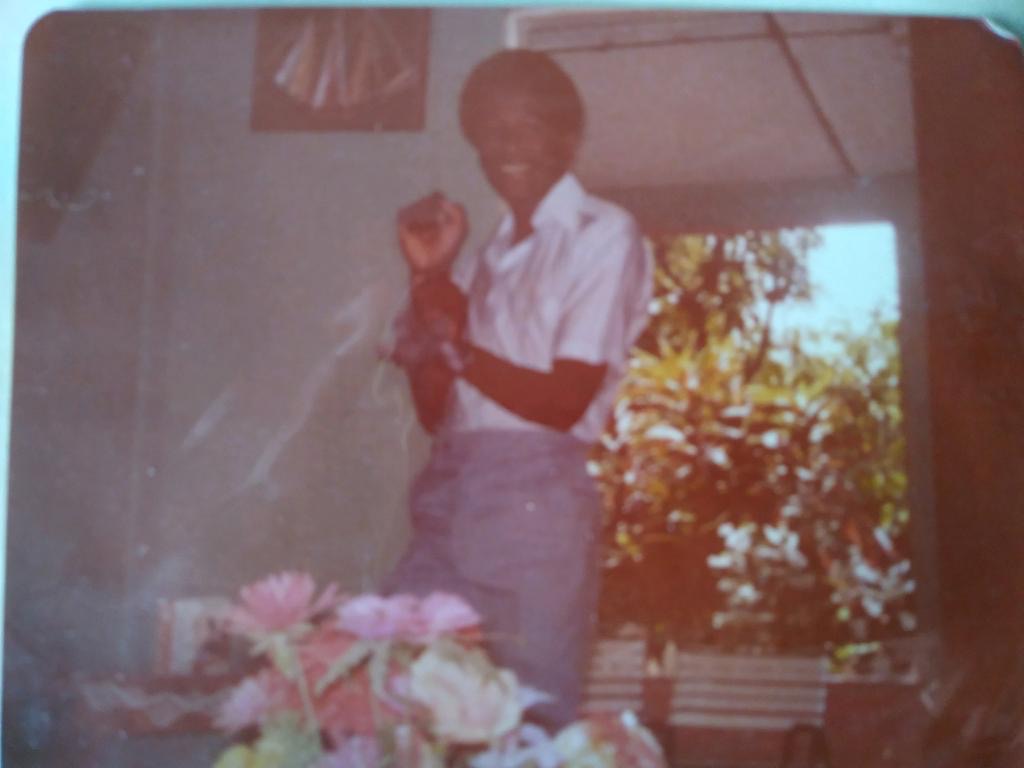 Clinton Franklin is a formally trained Computer Scientist and a writer at heart. Clinton is an avid observer of nature, a lover of people and diverse cultures. He adheres to the adage, "Think global but act locally."
It is crucial to be forward-thinking but not a froward person. "Be kind to everyone you meet, because each is carrying his heavy burden…" Plato.
Embrace the three Constance: Change, Justice, and Rightness.
The thought police are busy at work trying to suppress free speech — if allowed their march to madness — they will arrest your very thoughts.