Black History (American History) Little Known Fact.

The Montford Pointers. They are the first African-Americans to enlist in the U.S. Marine Corps, the last bastion of military segregationists and Jim Crow-ism. In 1941, President Franklin D. Roosevelt (FDR) issued an Executive Order that outlawed discriminatory hiring practices for government agencies and banned discrimination by military contractors. Mind you, this bold move by Franklin D. Roosevelt on behalf of African Americans taking their rightful place in society was a solo act and not an act of Congress. 
In 1941, the same Executive Order 8802 on Fair Employment Practice gave the green light for Black men to join the Marine Corps during World War II. Between 1942 and 1949, over 20,000 Black men joined the Marine Corps. Many of these new Marine enlistees were already serving in other branches of the U.S. military.
In 1941, one such transferee from the U.S. Navy to the Marine Corps was Gilbert H. Johnson. Johnson, along with other Black Americans, was already serving in other segregated branches of the military. The Black segregated satellite Boot Camp of the Marine Corps Base Camp Lejeune in Jacksonville, North Carolina, known as Montford Point, was named after Gilbert H. Johnson after he died at age 66 in 1972.
Gilbert H. Johnson, who became a feared drill instructor in the Marines, whom many referred to as "Hashmark," Johnson also served in the U.S. Army. Gilbert "Hashmark" Johnson ended his military career as a Sargent Major. He served out his last 17 years in the military of his 32 years of service in the United States Marine Corps. Once the doors opened by law to the Marine Corps, Carroll William Braxton became the first Black man to join the Corps from among civilians. Tens of thousands of others followed him.
Finally, Congress recognized Marine Cpl George Johnson, 101 years old and going strong. And Cpl Moses Williams.
On Monday, February 6, Congress honored two Montford Point Marines at the African American Research Library in Fort Lauderdale, Florida. Cpl George Johnson received his long overdue Congressional Medal of Honor. Johnson is 101 years old. Also honored posthumously at the ceremony was Cpl Moses Williams. Williams' daughter received the gold-plated bronze Congressional Medal of honor on his behalf.
At Camp Lejeune, the White Marines did not want them around and sought to exclude them from service. Segregation rules disallowed them from training in the same camp as White enlisted men. The military leaders of the time sent them to swamp land near Camp Lejeune to establish their training camp with few amenities. These "Buffalo Soldiers" had to build their training camp in the swamp of Jacksonville, North Carolina. And develop the training camp they did. The Montford Pointers fought in World War II, the Korean, and Vietnam Wars, and most times out-performed some of their White counterparts.
1942 Montford Point Marines Training Camp: separate And Unequal Facilities And Equipment.
The military leaders did not afford them the same training as their White counterparts. 
To hear Dr. James T. Averheart, also a Marine, recite the history of the Montford Point Marines, "eighty-one years ago, these pioneers had to fight for the right to fight for their country — the United States of America." In 1941, then Commandant Major General Holcomb, when he learned President FDR signed an executive order that gave Black men the right to join the Marines, Holcomb stated, "If given the choice of 5000 White Marines and 250 000 Black Marines, I'd take the 5000 White Marines." 
General Holcomb died in New Castle, Delaware, on May 24, 1965, aged 85. 
A Reason to Teach Black History / No Erase It.
While attending the ceremony to recognize and honor these great men/Marines and forerunners of American civil rights activists, it was a fantastic eye-opener to listen to some Marines speakers who said they had never heard of the Montford Pointers.
Gov. Ron DeSantis And Other Crusading Bigots of his ilk would like to erase all signs and vestiges of the history and the contributions Black people made to the development of the United States of America.
'Every Marine will know.'
In 1948, President Harry Truman signed an executive order mandating the desegregation of all military branches. In September 1949, Montford Point closed, and by June 1950, the Montford Pointers Marine fully integrated the Corps to the degree it could be integrated. 
Laws and Executive Orders Can Integrate Bodies, but They Cannot Integrate Minds, Hearts, and Souls — That Act Must Come From Within.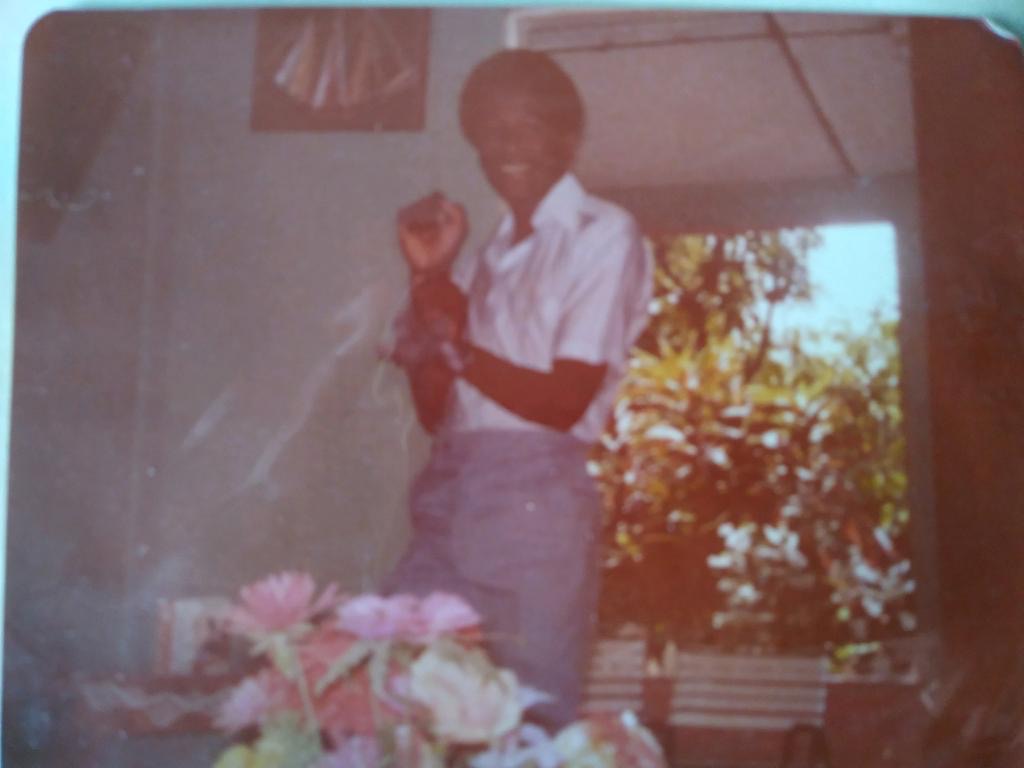 Clinton Franklin is a formally trained Computer Scientist and a writer at heart. Clinton is an avid observer of nature, a lover of people and diverse cultures. He adheres to the adage, "Think global but act locally."
It is crucial to be forward-thinking but not a froward person. "Be kind to everyone you meet, because each is carrying his heavy burden…" Plato.
Embrace the three Constance: Change, Justice, and Rightness.
The thought police are busy at work trying to suppress free speech — if allowed their march to madness — they will arrest your very thoughts.