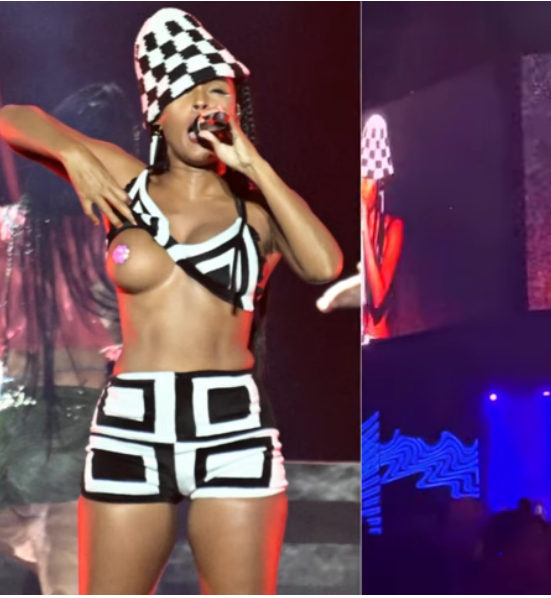 Degenerate Shock-value Performance By Janelle Monae. Off Stage, She Goes Home And Cry With Self Pity. Thank god for Silicon Valley, Silicon Breast and Silicon Ass.
When you go to an Essence Festival night show, it's a guarantee that you will see more ass than class on stage. Where talent is lacking, the performers will use vulgarity to fill the gaps unless naturally talented artists are on the scene, like Jill Scott, India Arie, Kelly Rowland, etc. Otherwise, be prepared for doses of rachet pole dancers displaying ass-shaking for shock-value attention. Last month's lineup consisted of a list of who is who in Hip Hop.
"Janelle Monae, Doug E. Fresh, Jermaine Dupri, Ludacris, Eve, Salt-N-Pepa, T.I. Ice Cube, Ice-T, Remy Ma, Trina, Gucci Mane, Big Boi, Lil Jon, Monica, Big Daddy Kane, Slick Rick, Jagged Edge, And Megan Thee Stallion."
The 37-year-old performer Monae describes her new cry for attention performance as a hyper-sexual expression. Luther "Luke" Campbell, the founder of the defunct rap group Two Live Crew, calls Monae's sex show a midlife crisis.
In May 1970 they rolled out the first edition of Essence Magazine to celebrate the beauty and power of Black women across the globe. The magazine soon became an inspiration for many Black women. The magazine was designed to appeal to upscale African American women". 
  In 1994 to celebrate its 25th anniversary, Essence Magazine presented its first stage show. The three-day event reserved the day portion of the event for dignitaries giving speeches, and networking — at night the freaks come out. Over the years, what once was a festival where families enjoyed entertainment from talented performers — over time the Essence Festival organizers began harboring talent-less degenerate entertainers. As talent decreased at the Essence Festival, debauchery increased.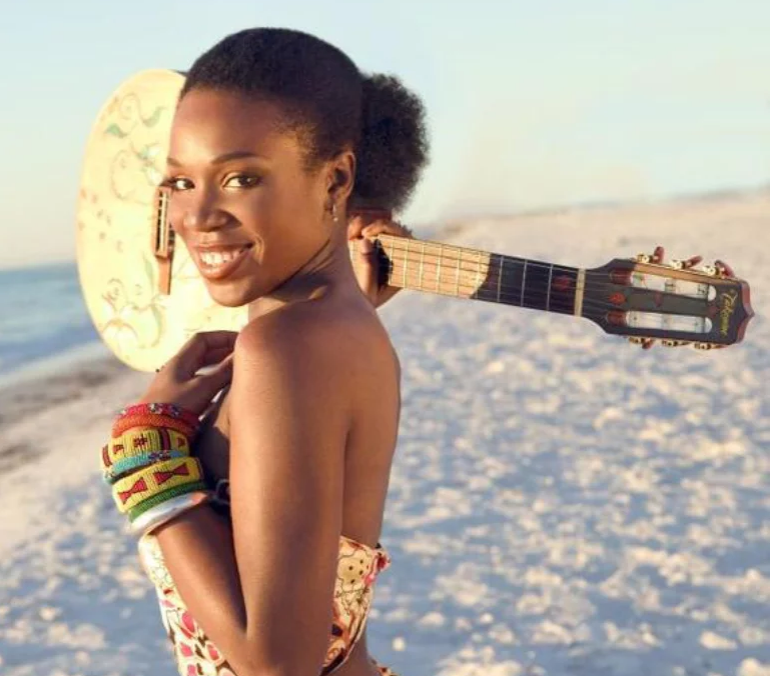 Recently, 2000s R&B Soul singer India Arie called out Megan Thee Stallion and Monae for their debauched show at the Essence Music Festival. The attack on Arie from the hood rats was swift and brutal. 
India Arie faced criticism from fellow sisterhood members Megan Thee Stallion and Monae for their behavior, described as degenerate.  Below Is Ms. Arie's statement that caused the uproar.
"The issue is what is CONTEXT. Humanity does EVERYTHING. But does EVERYTHING BELONG IN A STAGE? No. is everything for KIDS? No. is everything for EVERYBODY? NO." She said when we as a culture make something like this mainstream, it shows a "lack of discretion [and] discernment."
The "Strength, Courage, and Wisdom" singer said while there may be many people in the culture who want to see the type of performances and presentations that mirror Megan and Monáe's performance, there are just as many people who want to see Black music displayed "in a respectful light."
About two weeks ago, while channel surfing, I stumbled upon the CMA show. The music was great. The headliner performers had live musicians playing musical instruments and displaying crafted talents. 
In 1989 Luther Campbell (Luke) and his band The Two Live Crew Released their album, "As Nasty As They Wanna Be." Campbell and members of his team were arrested for performing the song at a Fort Lauderdale Nightclub. Then Sheriff Nick Navarro sent his deputies to the club to monitor the band. Record store clerks also arrested for selling the album, and radio stations were banned form playing it on air. 
Campbell and his lawyer constitutional attorney Bruce Rogow sued and won. Campbell was allowed the right to sell his records, and perform his songs.
While Navarro was known for attempting to curtail free expression, he's also known for manufacturing Crack Cocaine and selling it in the Black community.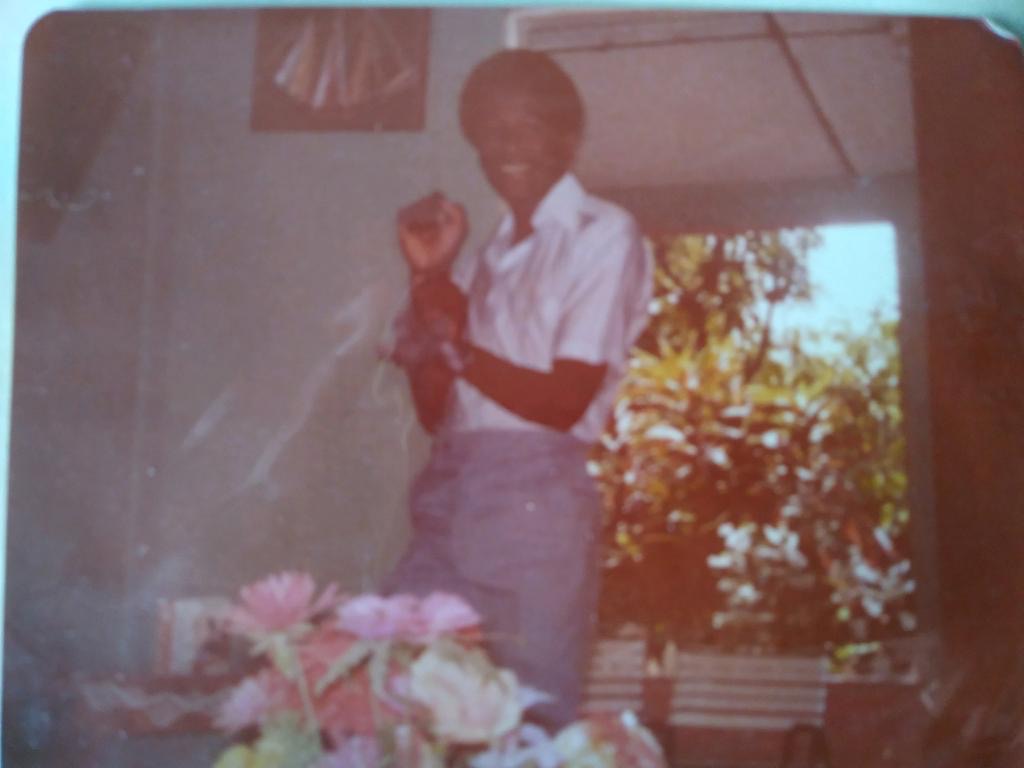 Clinton Franklin is a formally trained Computer Scientist and a writer at heart. Clinton is an avid observer of nature, a lover of people and diverse cultures. He adheres to the adage, "Think global but act locally."
It is crucial to be forward-thinking but not a froward person. "Be kind to everyone you meet, because each is carrying his heavy burden…" Plato.
Embrace the three Constance: Change, Justice, and Rightness.
The thought police are busy at work trying to suppress free speech — if allowed their march to madness — they will arrest your very thoughts.