Side-Chick Virginia Pinto Saved Hotel Fee
Paula Marlett The Wife Says She Wish The Hussy Pinto "To Rot In Hell" For Banging Her Husband
We know Maryland police officers for practicing police brutality against its lower-class citizens, such as Freddie Gray and William Green whose family received a $20 million settlement as reported by the Washington Post. So when an "innocent" bystander saw a Prince George's (PGPD) cop interacting with a female civilian in a park, he whipped out his cellphone camera to video the interaction.
This time, the Prince George's Officer was not about to whip the woman (Virginia Pinto) with his city-issued nightstick — instead, he was about to give his side chick a good thrashing with his personal nightstick.
The Prince George's County Police Department identified Officer Kissing Bandit as Francesco Marlett. PGPD released a statement that reads in part, "The Prince George's PD is aware of a video circulating on social media with one of our officers," the Prince George's County Police said. "As soon as we became aware earlier today, we opened an investigation to determine the circumstances." Shockingly, the shameless Hussy (Pinto) didn't cover her tracks; she's on social media bragging about being a home wrecker.
While the two women craving publicity duke it out on social media, guess who isn't talking — except to IA, the Union, and his supervisors? Officer Francesco Marlett, the only person with his job on the line. Lay down with dogs, and you get up with fleas.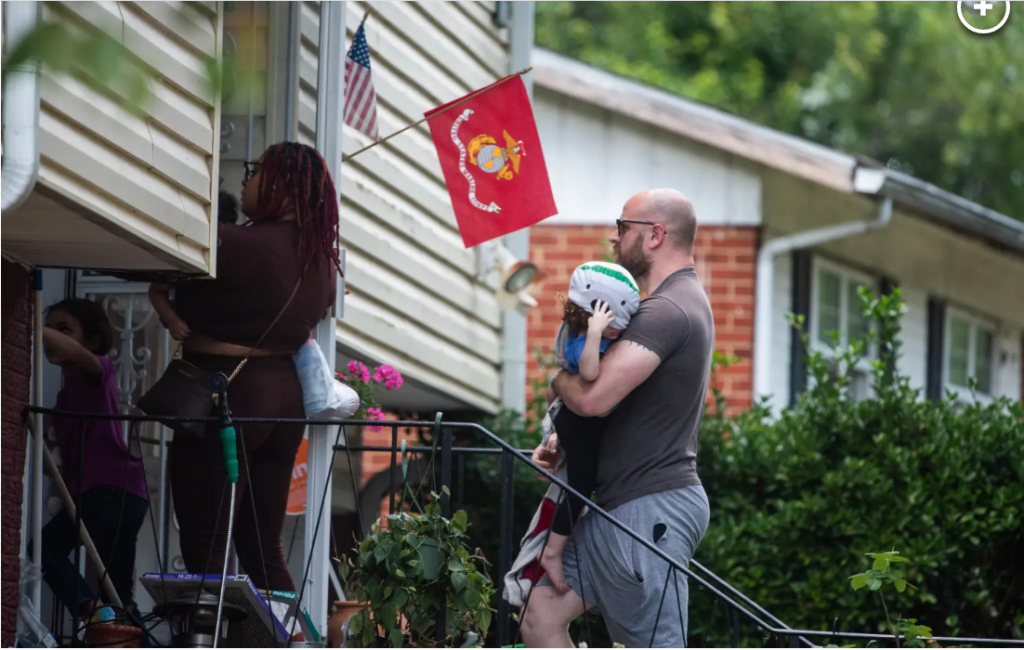 PGDP Officer Francesco Marlett w/ His Wife And Children
Paula Marlett publicly named the woman seen in the park with her husband as Valerie Pinto. Pinto has called out Officer Francesco's wife as a two-timing Hoe who has been cheating him for a long time. Singer/songwriter Candi Staton once asked, "I wonder what makes a man leave a woman so alone?" Then she answered: "Another woman is usually the thing — running around just doesn't seem to change." Victim.
What' the sense in sharing his one and only life? Yoy'll end up just another lost and lonely wife. You'll count up the years and the will be filled with tears. (Candi Staton)
According to the video Voyeur, who watched and recorded the entire interaction between Marlett, after greeting and kissing the mystery woman next to his patrol unit for a few seconds, Marlett and the woman entered the back of his squad car, where they stayed for about 45 minutes — knocking boots, no doubt.
The Rooster Blocker did not get close enough to peep into the marked unit parked in a public space, where there's no reasonable expectation of privacy.
At face value, the whole tryst seems like a setup between the hussy and the public peeping tom, or perhaps it's just bad judgment. Coochie claimed another man's career.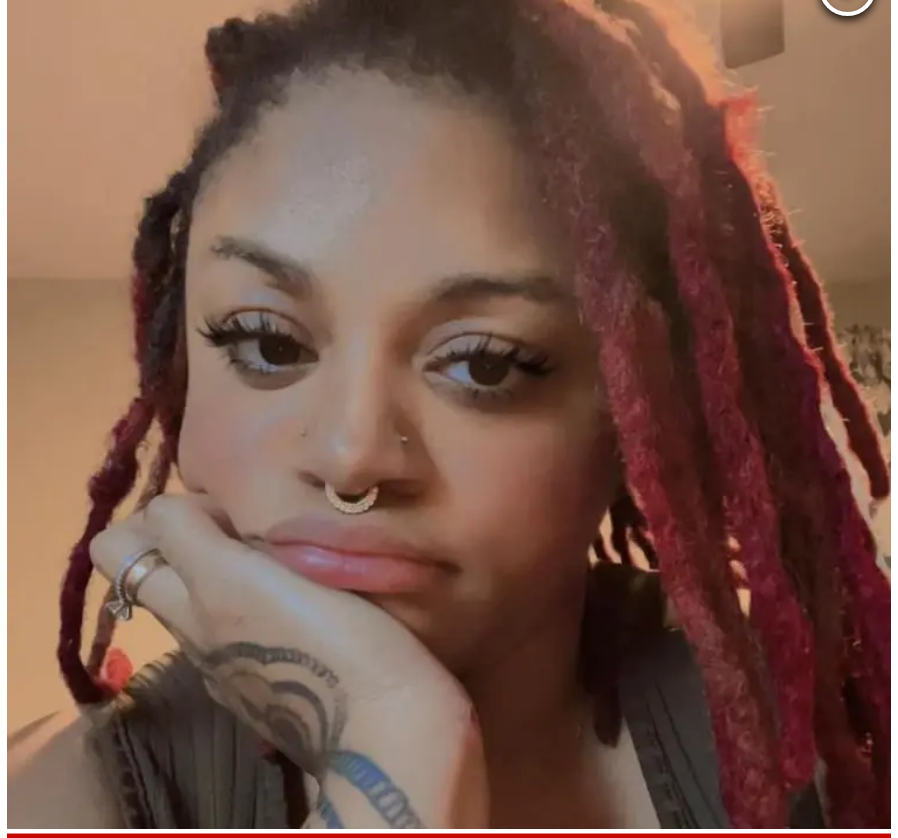 Ofc. Francesco Marlett's Wife Paula Wearing Wedding Band On Her Right Hand.
The Moral Of The Story Is: You Lay Down With Dogs, You Get Up With Fleas.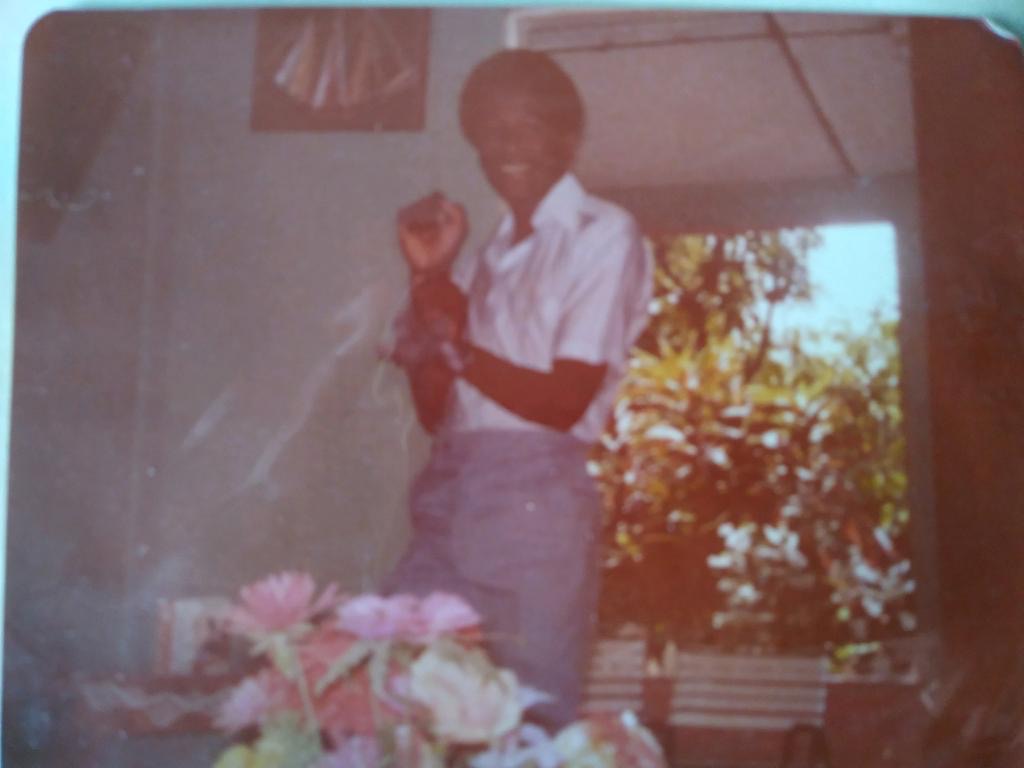 Clinton Franklin is a formally trained Computer Scientist and a writer at heart. Clinton is an avid observer of nature, a lover of people and diverse cultures. He adheres to the adage, "Think global but act locally."
It is crucial to be forward-thinking but not a froward person. "Be kind to everyone you meet, because each is carrying his heavy burden…" Plato.
Embrace the three Constance: Change, Justice, and Rightness.
The thought police are busy at work trying to suppress free speech — if allowed their march to madness — they will arrest your very thoughts.