Is Delta Airlines Pricing Out Middle Class Passengers?
Earning status on a major airline is one of the best ways to get upgrades, free checked luggage, and other perks that improve your flight experience. Airline loyalty programs typically allow passengers to earn status based on the miles they fly or the number of flights they take.
Delta Air Lines is officially moving to a new model, and most travelers are unhappy with the new model.
Starting Jan. 1, 2024, Delta passengers will only be able to reach medallion status by accumulating Medallion Qualification Dollars (MQDs).
They can earn these in various ways, such as booking flights with Delta or Delta partner airlines and using the airline's website to reserve hotels, car rentals, or Delta vacation packages.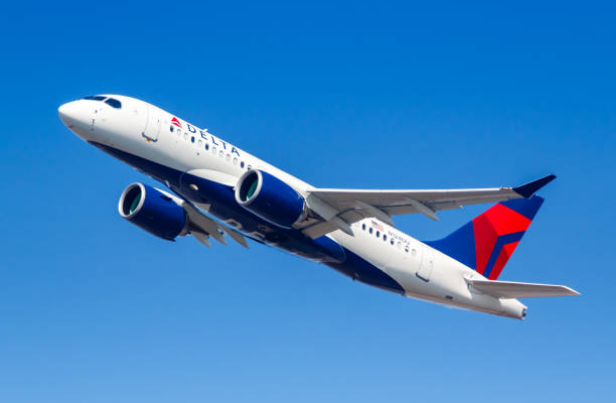 Passengers can earn medallion status by accumulating MQDs, Medallion Qualification Segments (think, number of flights), and Medallion Qualification Miles. That means starting next year, two of the three methods for earning status will be eliminated. The other problem? One dollar equals one MQD, so travelers must spend more than ever to earn status.
Delta Air Lines also recently announced that in 2025, the amount of spending required to earn status will increase to the following amounts:
• Silver Medallion – 6,000 MQDs
• Gold Medallion – 12,000 MQDs
• Platinum Medallion – 18,000 MQDs
• Diamond Medallion – 35,000 MQDs
There is some hope for travelers with a Delta-branded credit card, as spending on those cards, even for non-travel purposes, will count as MDQs.
For example, Delta SkyMiles American ExpressCard travelers can earn one MDQ for every $10 spent. Meanwhile, cardholders with the Delta SkyMiles Reserve or Reserve Business American Express cards and the Platinum Business American Express Card can earn one MQD for every $20 spent.
To add more insult to injury, Delta is also changing its policy on accessing the airline's Delta Sky Club lounges in airports worldwide.
Currently, all Delta card members may have unlimited access to any club lounge without spending minimums. But starting Feb. 1, 2025, Delta Sky Miles Reserve and Reserve Business cardholders will be limited to only 10 Club visits per calendar year, while it will limit those with an American Express Platinum card to six lounge visits a year.
If cardholders spend $75,000 or more on their Delta credit card, they will be allowed unlimited visits. Also, even if you're a cardholder, you won't be allowed to use the lounge if you fly with a Basic Economy fare.
Critics of the changes say that Delta Air Lines is effectively pricing out middle-class passengers from achieving higher status. Time will tell if other airlines follow Delta's model.

Jessica is a freelance journalist on a quest to see and experience everything our gorgeous planet offers and share her experiences with her fellow travelers. Jessica has written for several world-class Travel Magazines.
Embrace the three Constants: Change, Justice, and Rightness.
The thought police are busy at work trying to suppress free speech — if allowed their march to madness — they will arrest your very thoughts.