Are they hoping for cities to burn?
Cops across the United States are calling out sick from duty as the pressure for accountability from more and more Americans grow and calls for police officers to adhere to the US Constitution and not wantonly and unjustly kill We The People at will.
Atlanta's Police mass protest started in Atlanta, Georgia, in response to charges filed against and the arrest of two Atlanta cops who were involved in the killing of an intoxicated man (27-year-old Rashard Brooks) found sleeping in his car at a Wendy's' Drive-thru. Officer #1 Devin Brosnan was the first officer to make contact with Brooks on location.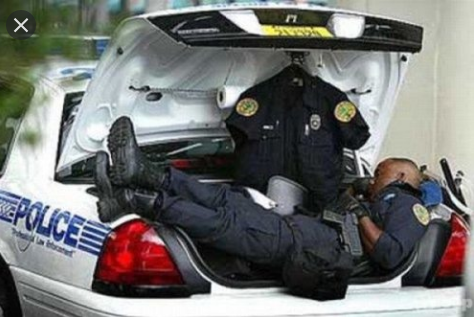 Officer #2, Garrett Rolfe, was the second officer to contact Brooks — he was called in as a backup officer to administer a DAT to Brooks. Minutes after contacting Brooks, a sinister Rolfe would shoot Brooks in his back, killing him on the spot. Brooks was running away from Rolfe after he stole his taser and fired it at him.
Five days after the killing of Mr. Brooks, Fulton County District Attorney Paul Howard charged ex-cop Garrett Rolfe with 11 charges including, felony murder. Police and the Georgia Bureau of Investigations (GBI) are calling the move made by Howard — political. Howard is in a tight race for reelection on August 11. Fanni Willis (no relations to Mayor Bottoms) is challenging Howard for the District Attorney seat he's held for the past 23 years.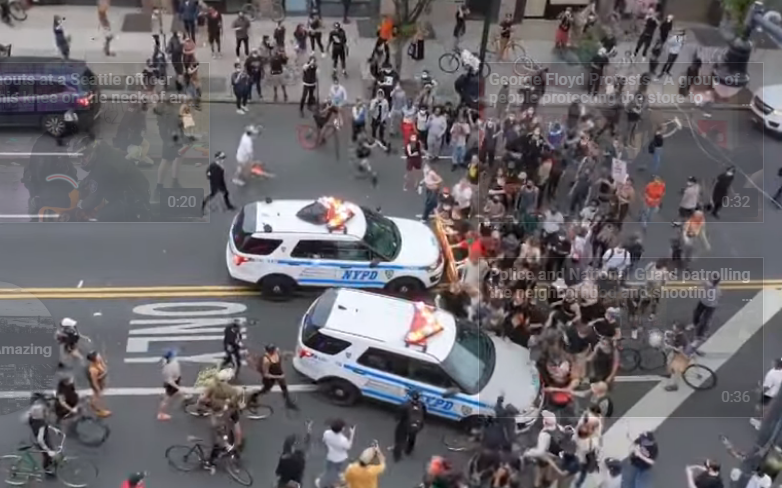 The New York Post is reporting that Police in New York City may be trying to go on an official strike on July 4, US Independence Day. It said flyers and a text message circulating among officers are encouraging them to call in sick or to abuse the 911 Emergency system by requesting an ambulance to take them home from work if they do show up.

"Stop treating us like animals and thugs and start treating us with some respect," New York Police Benevolent Association Mike O'Meara said in a June 9 press conference. "Our legislators abandoned us. The press is vilifying us."
Buffalo, NY – Buffalo Police Commissioner McCarthy Gipson says he may be forced to prepare a contingency plan to counter a possible job action by city police officers. Gipson tells WBFO News that he's hearing that the police union may stage a "sick out"
Fifty-seven Buffalo city cops resigned the Special Unit Forces in response to two of their squad members charged with assaulting a 75-year-old man on June 5th who defied their commands to clear the street.
Also, Seven Minneapolis police officers have quit since May 25 and a spokesperson for the Los Angeles Police Department (LAPD) union spoke out about municipal plans to cut funding to police, calling them "offensive and infuriating."
Guess Writer: Patrick Dutton is a freelance journalist. The views expressed in his articles are not necessarily those of Media Corp USA.com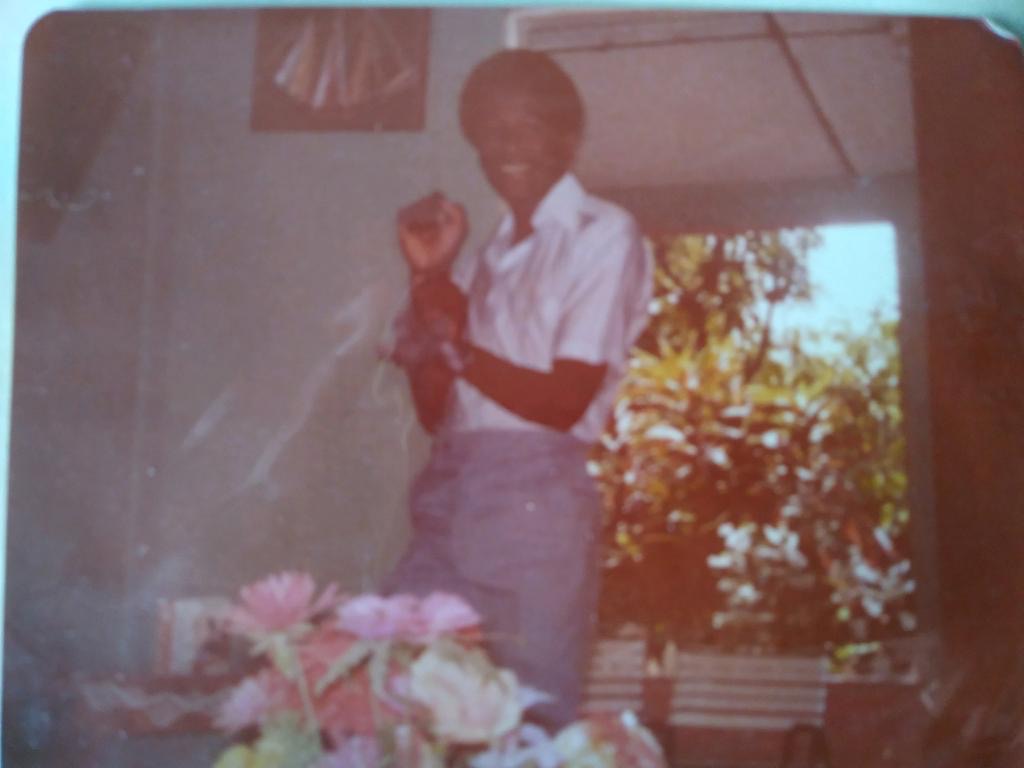 Clinton Franklin is a formally trained Computer Scientist and a writer at heart. Clinton is an avid observer of nature, a lover of people and diverse cultures. He adheres to the adage, "Think global but act locally."
It is crucial to be forward-thinking but not a froward person. "Be kind to everyone you meet, because each is carrying his heavy burden…" Plato.
Embrace the three Constance: Change, Justice, and Rightness.
The thought police are busy at work trying to suppress free speech — if allowed their march to madness — they will arrest your very thoughts.