Venice in Amsterdam
For months, American travelers have been banned from entering Europe, except for a few countries like Croatia. But as the pandemic barrels on, some airlines and select European cities are teaming up to create new programs that will allow Americans traveling for "essential reasons" to visit without quarantining.
Starting Dec. 15, trans-Atlantic airline partners Delta and KLM will launch COVID-tested flights to Amsterdam, allowing U.S. passengers to bypass quarantine requirements, Lonely Planet reports.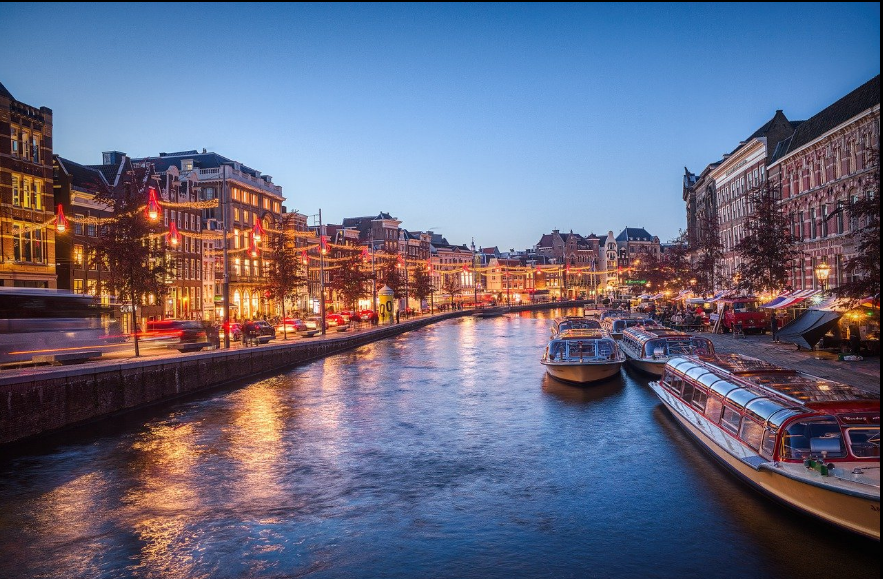 Delta and KLM collaborate with the Dutch government and airports in Amsterdam and Atlanta to create a rapid COVID-19 testing program. For passengers on select flights, the program will allow those with a negative test result to avoid quarantining upon arrival in Amsterdam.
"This is a significant and great step forward. Until an approved working vaccine is available worldwide, this testing program represents the first step towards the international travel industry's recovery," Pieter Elbers, president and CEO of KLM told Lonely Planet.
Delta and KLM will host a three-week trial run of the testing program, and if successful, the program could be rolled out to other destinations. When booking flights between Atlanta and Amsterdam, customers will have the option to book a COVID-tested flight or a regular, non-tested flight that would require them to quarantine for 10 days in the Netherlands. The COVID-tested flights will operate four times per week.
Americans traveling purely for tourism purposes are still not permitted to enter the Netherlands. For that reason, this COVID-tested flight option will only be available to those headed to the country for" essential reasons" as outlined by the Dutch government. To take the COVID-tested flight, passengers must take a COVID-19 PCR test five days before traveling to Amsterdam, then take a rapid antigen test before boarding the plane in Atlanta, and then take a final PCR test upon arrival at Amsterdam Schiphol airport.
Delta also recently announced that it would launch a trial run of COVID-tested flights between Atlanta and Rome, starting Dec. 19

Jessica is a freelance journalist on a quest to see and experience everything our gorgeous planet offers and share her experiences with her fellow travelers. Jessica has written for several world-class Travel Magazines.
Embrace the three Constants: Change, Justice, and Rightness.
The thought police are busy at work trying to suppress free speech — if allowed their march to madness — they will arrest your very thoughts.