President Biden Push Back Against A Deadly Scourge
As the U.S. continues its battle with the COVID-19 pandemic, the Biden administration has implemented new travel regulations designed to curb the virus's spread along with the CDC.
Starting today, all passengers entering the U.S. from overseas must present proof of a negative COVID-19 test upon arrival. Previously, only passengers from select countries were subjected to this regulation. Now, anyone entering the country, including citizens and residents, must comply with this new regulation.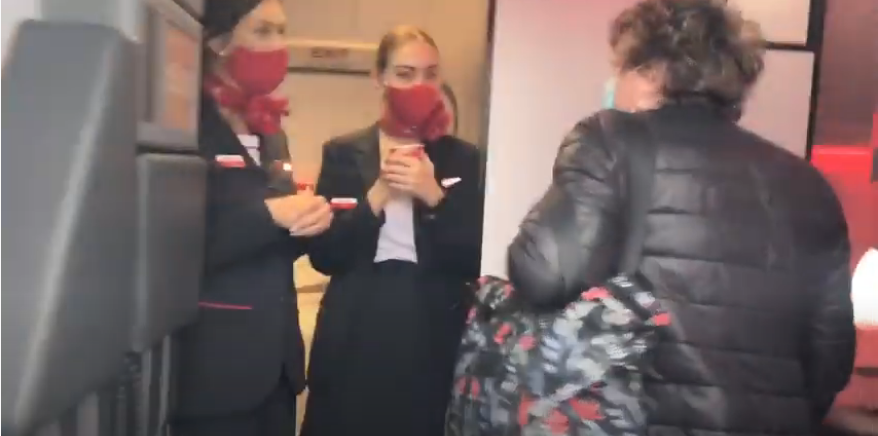 "If you plan to travel internationally, you will need to get tested no more than 3 days before you travel by air into the United States and show your negative result to the airline before you board your flight, or be prepared to show documentation of recovery (proof of a recent positive viral test and a letter from your healthcare provider or a public health official stating that you were cleared to travel)."
In addition to this requirement for international air travel, newly inaugurated President Joe Biden has implemented a new federal mandate to enforce the use of face masks for interstate travelers. This order applies to airports, planes, trains, ferries, intercity buses, and public transportation.
Though most transportation and travel companies have put their own face mask policies in place, this move from President Biden was celebrated by many, including the flight attendants union.
"What a difference leadership makes! We welcome President Biden's nationwide approach to crushing the virus and lifting us out of this pandemic," said Sara Nelson, Association of Flight Attendants-CWA International President, in a statement.
Nelson also added that the mandate would provide "much needed back up" for flight attendants and other aviation workers who've had to enforce their employers' mask policies even in the face of physical and verbal abuse from passengers.
It is currently unclear exactly how this new face mask mandate will be enforced, but anonymous sources told CNN that federal agencies consider enforcement measures such as civil penalties.

Jessica is a freelance journalist on a quest to see and experience everything our gorgeous planet offers and share her experiences with her fellow travelers. Jessica has written for several world-class Travel Magazines.
Embrace the three Constants: Change, Justice, and Rightness.
The thought police are busy at work trying to suppress free speech — if allowed their march to madness — they will arrest your very thoughts.