In An Abundance of Caution!
Since the beginning of the pandemic, Hawaii has implemented some of the strictest travel restrictions seen across the U.S. Now, as the state continues the slow but steady reopening of its tourism industry, officials are changing its rules for vaccinated travelers.
Hawaii is potentially creating a vaccine passport that would allow vaccinated visitors to enter without needing to quarantine. According to Hawaii News Now, the program could start as early as March 1 and would likely start with in-state essential workers who received the full dose of any COVID-19 vaccine.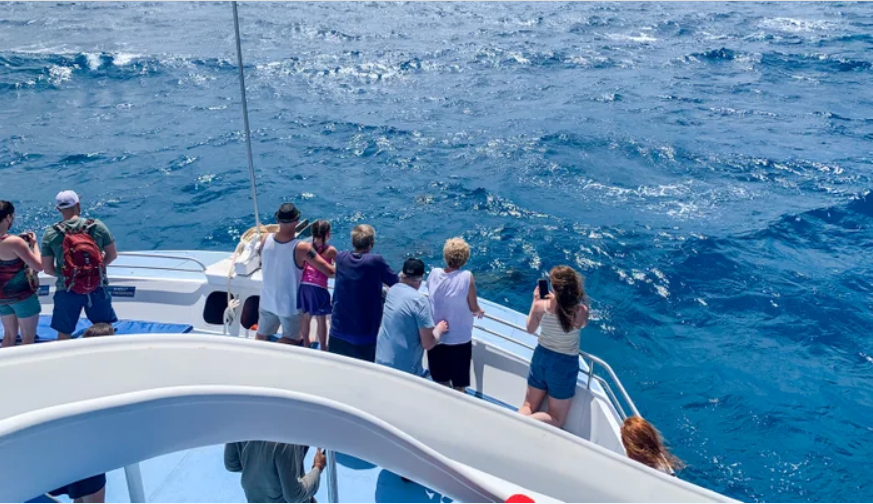 The new system would give fully vaccinated travelers an electronic code granting them access to travel throughout the Aloha State, Lt. Gov. Josh Green told Hawaii News Now. Green says he's hopeful the program will allow inter-island flights without quarantine by April 1, adding that the program could potentially expand to mainland travelers by May 1.
"This is the way we restore our economy very quickly," Green said. "We would likely see a huge uptick in visitors by, say, the fall this way."
Currently, Hawaii has a mandatory quarantine in place for travelers. Visitors can only skip this requirement if they prove a negative COVID-19 test from a certified laboratory taken within 72 hours of their arrival.
To entice would-be travelers who wouldn't have the time or money to quarantine upon arrival, several airlines, including United Airlines, Hawaiian Airlines, and American Airlines, have introduced pre-flight testing programs for passengers.
While most Hawaiian islands are participating in the states pre-arrival testing program, the island of Kauai is sticking to its stricter regulations, requiring visitors to test negative with a pre-travel test, stay at an approved "resort bubble" property, and then test negative for a second time more than 72 hours after their arrival.
Hawaii is not the only destination to change its travel requirements for vaccinated visitors. Several countries, including Romania, Poland, and Georgia, have already lifted quarantine requirements for travelers, while other cities and countries are exploring options to create a vaccine passport.

Jessica is a freelance journalist on a quest to see and experience everything our gorgeous planet offers and share her experiences with her fellow travelers. Jessica has written for several world-class Travel Magazines.
Embrace the three Constants: Change, Justice, and Rightness.
The thought police are busy at work trying to suppress free speech — if allowed their march to madness — they will arrest your very thoughts.